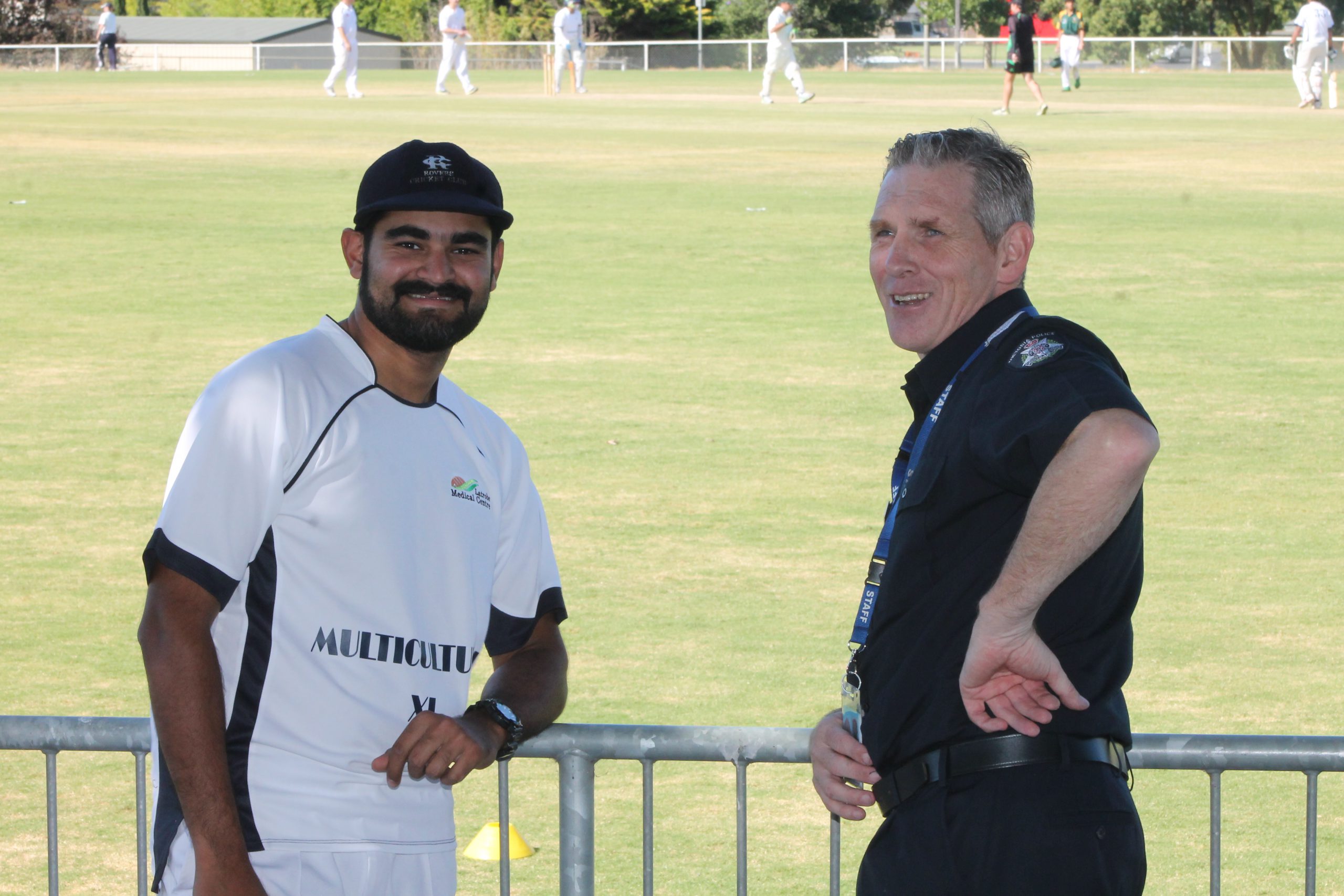 Police from across the region have squared off against members of the multicultural community in a game of cricket in Traralgon on Sunday.

While the action on the field was fast and furious, in the stands people were getting to know each other and barriers were broken down.
"The intent was to build bonds with the community and promote social cohesion, and that's what today is all about," Latrobe Proactive Policing Sergeant Ben McWilliam said.
"Societies that are socially cohesive are also very safe, and that's Victoria Police's core business."
The idea for the community cricket game came from an outreach session between the police and a multi-faith and cultural forum.
Faaz Syed was one of the key organisers.
"From that we decided to have a get-to-know-you type of thing and we decided cricket is a thing that's loved in Australia and everyone from the region we come from," he said.
"It's a fun day, we have a lot of families here."
Syed lives in Traralgon and studies at Monash University.
When he is not hitting the books he can be found playing cricket for Rovers, who hosted the special match.
"About half of the team is from this cricket club and then we have guys who play for other teams," Syed said.
The police squad was made up of members from across Gippsland, including a former women's state representative.
There was just more than cricket and understanding at play, Syed said that the day had given him other things to think about, like a career in policing.
"I would like to maybe apply to the police, one day," he said.
Sgt McWilliam said attracting new diverse people to the force was one aspect of the day and staff from recruiting were available to take inquires.
"We want a police force that is really reflective of the community," he said.
"So if we can recruit people from the multicultural community then we really enjoy doing that."
Along with the cricket, participants and spectators enjoyed a barbecue put on by members of the Pakistani community at the end of the game.
For the record, the police won.
They finished at 5/117 defeating the multicultural side's 5/101.