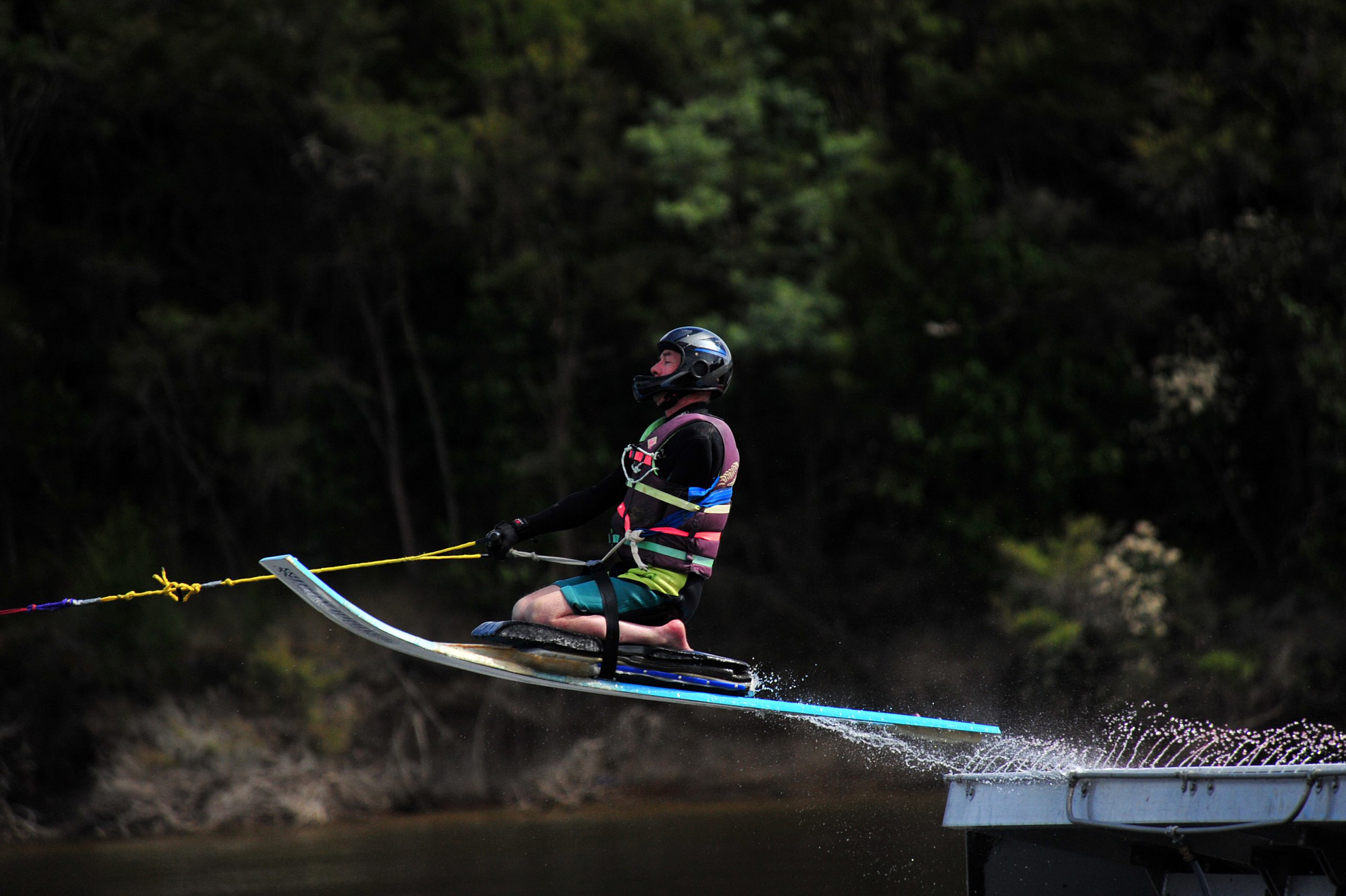 Victoria's water-skiing state titles were held at Lake Narrcan at the weekend and doubled as a great warm up for the Latrobe City International.

More than 70 competitors took to the water across a range of classes, all competing for top honours in slalom and overall titles.
"The weekend's gone great, it's been the busiest state titles we've ever had," Latrobe Valley Water Ski Club committee member Ron Griffiths said.
"We've seen a lot of the locals come down and watch with their kids, that's great, that's what we want."
Hundreds of people came down for both days or camped at the site.
Griffiths said the feedback from both competitors and spectators and been positive.
"They love it," he said.
"We've put a lot of work into the site over the last few years.
"Everyone's working together to make this tournament a beauty."
Club member Jack Christie is ranked top two in the world for his age group and he won his slalom and trick events.

While he lives in Melbourne's south-east suburbs, he praised the club's facilities.
"It's perfect," he said.
"Having it an hour away from my house, we can just come here after school and ski."
With the state titles decided, the club's attention now turns firmly to the Latrobe City International.
After Moomba, the event is the biggest on the county's water-skiing calendar and will see more than 20 of the world's top level professionals battle it out, literally.
The final for the slalom event on Sunday will see competitors go head-to-head, making alternating runs on the course until only one is left.
Once the more than $30,000 pro purse is decided the fun's not over with a water-skiing spectacular planned.
"It's exactly like you see in Moomba with people skiing along on other people's shoulders," Griffiths said.
"It's a world class event."
Like last weekend, the Latrobe City International is free to attend.
The event is set for this Saturday and Sunday, from 9am to 5pm at the Latrobe Valley Water Ski Club. Access is via Halls Bay from Yallourn North.