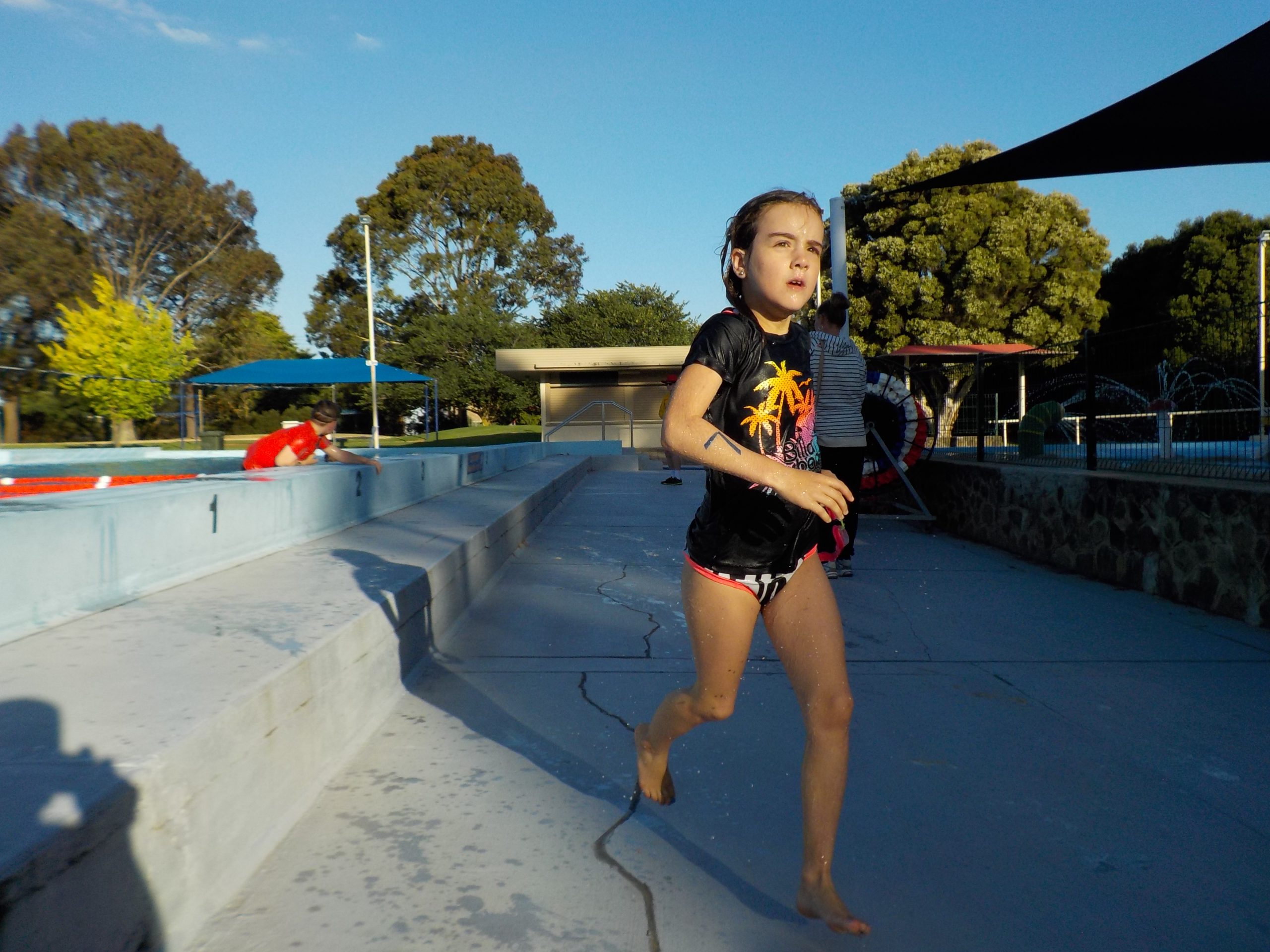 Wednesday night was the final outing for the 13-round Latrobe Valley Triathlon Club's Splash and Dash Aquathon Series.

The events have been taking place each Wednesday night at the Traralgon outdoor pool over summer.
2017 marks the third consecutive year of Splash and Dash racing in Traralgon, with competitor numbers increasing each week.
This season the club had more than 250 athletes compete in either the sprint distance with a 400 metre swim and four kilometre run, the fun distance event 200m swim and a 2km run, a kids' long course with a 50m swim and a 1km run, or the kids' short course over a 30m shallow end swim and a 500m run.
Splash and Dash is a fun night out but there is a competitive challenge, and race against yourself.
The events are all about personal development and improvement.
You race your own best time with your first race setting the target.
Points are awarded after each race based on performance against that time.
Series points lead to awards and trophies at the end of the season.
On Wednesday, 8 March, the club celebrated the series winners, who through the course of the summer showed tremendous hustle, strength, and a competitive spirit, all while gritting their teeth behind huge smiles.

Men's Sprint Distance – first Scott Syme, second Tony Arrowsmith, third Glen Graham
Women's Sprint Distance – first Dianna Van Rhine, second Karen Graham, third Hilary Meyer
Men's Fun Distance – first Darren Prior, second Craig Davidson, third Jason Koppen
Women's Fun Distance – first Anna Bomers, second Michelle Sawyer, third Mel Jones
Boy's Long Course – first Tacen Davidson, second Nicholas Krafft-Murat, third Jett Koppen
Girl's Long Course – first Ameli Krafft-Murat, second Claudia Baldacchino, third Elayna Collison
Boy's Short Course – first Ethan Cook, second tie between Quinlen Davidson and Maurice Baldacchino
Girl's Short Course – first Sophie Felmingham, second Zara Felmingham, third Milla Koppen