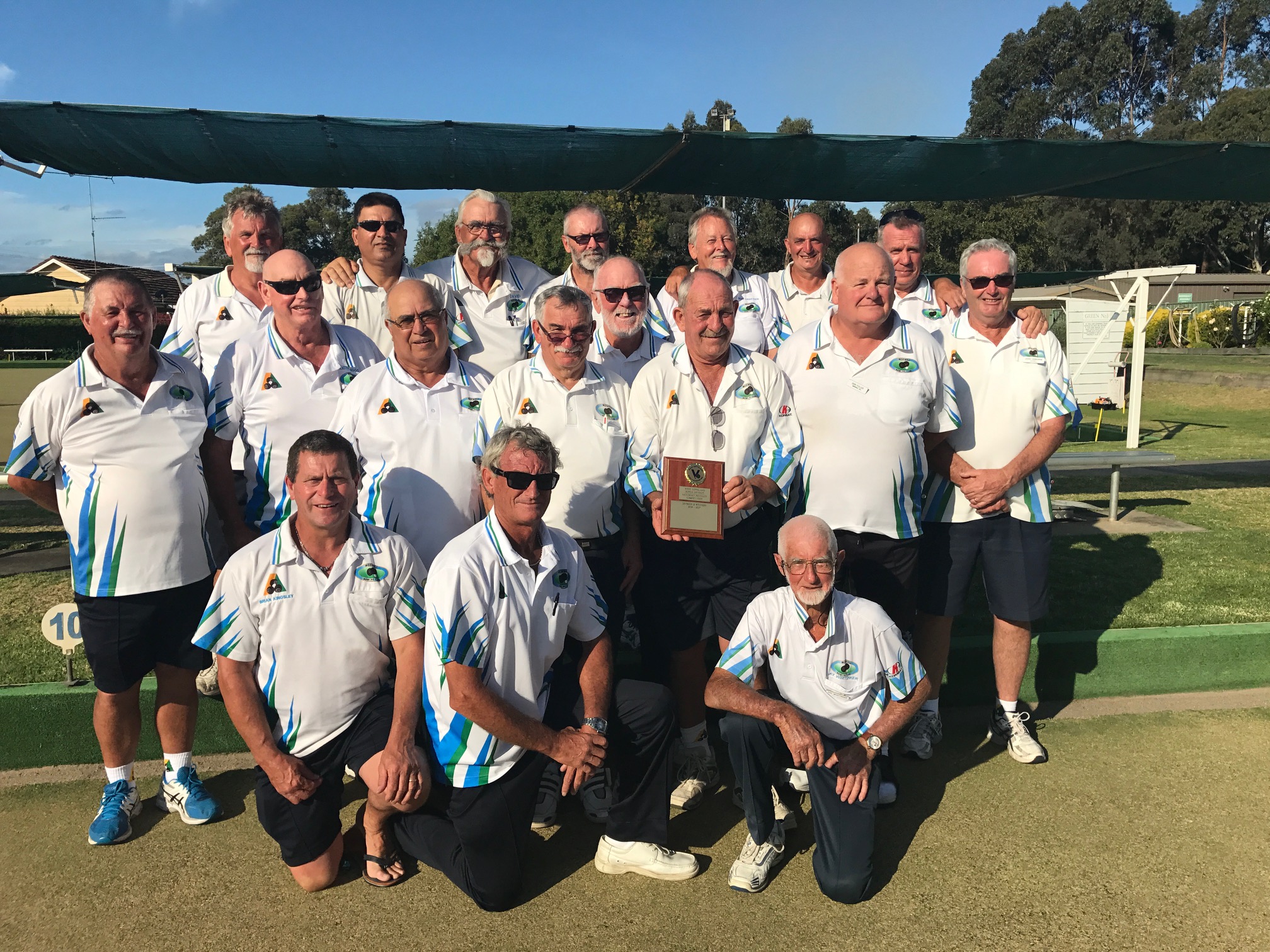 Players from Morwell Bowling Club have had some big wins at the West Gippsland Pennant bowls championship.

About 60 of the club's top rollers returned from the 5 March tournament at the Yallourn Bowling Club with three premierships.
"It's enormous for our club," president Don Fuller said.
"It's a long time coming, in one of our divisions this was our fourth try and in our top side it was our third try.
"We've been striving for this for the last five years. We wanted to win, we wanted it badly because we'd been there so often."
The division two squad won their grand final against Moe which means promotion next season.
With 16 bowlers on the roster, the champs struck early with each rink preforming strongly, taking a 13-shot lead into the half-time.
After the break each rink kept winning ends and when the dust settled 13 was again the margin of victory.
"I lot of us felt a little bit of disbelief that we'd finally got there," Fuller, who was also part of the division two squad, said.
"You looked across all day and there was just a real focus."
But it wasn't just the division two side who come home with the top prize.
The club's division four and six teams also won gold.
Division four, which had gone so close over the past few years, finally broke though for a seven-shot win over Traralgon.
The division four and six teams will also receive promotion.
The wins have helped create a positive and up beat vibe at the club.
"I few of us didn't want to go home," Fuller said.
"We didn't have a mad Monday, because all of us are over 60, but we had a mad Saturday night."