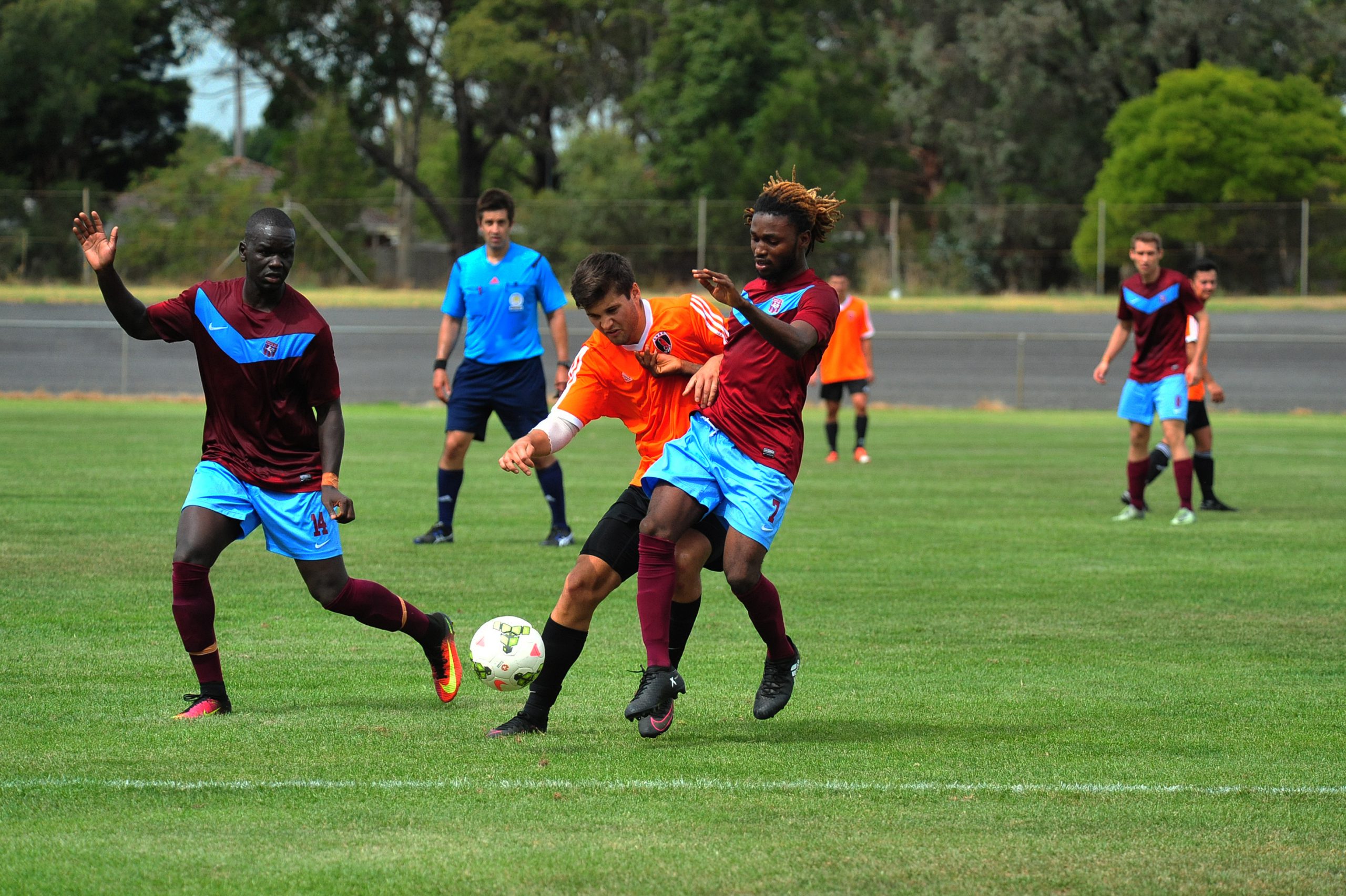 An Alpha Turay brace has helped Morwell Pegasus cruise to victory in their first FFA Cup tie on Saturday.

At home to Division Three North-West side Latrobe University SC, Pegs never really looked troubled in the 5-1 win, with a solid spread of scoring in both halves.
"We're extremely happy, it was our first game and we have a lot of new players this year" Pegasus coach Carlos Retre said.
"It was good to start on the right foot. It gives us a bit of confidence going forward."
In humid conditions Pegs' forwards were provided with a few one-on-one chances early but the misses only gave the home side a taste for more.
The first goal went in after eight minutes as Latrobe Uni's defenders cleared the ball off their line only for Jullet Martin to put it back past them from outside the area.
"At the beginning we had two or three good scoring opportunities we didn't capitalise on and then we scored a great goal," Retre said.
"Jullet just hit it and drove it into the bottom corner."
Scorers were troubled again at 30 minutes when Makiadi Joao put the ball home thanks to a Samuel Gatpan pass.
Despite being down Latrobe Uni never looked out of it and had good drive from its half, yet went unrewarded until late in the game.
The visitors came out even harder in the second period, especially towards the end of the game, with many looks that had potential.
Subbed early in the second, Morwell product Paul Kuol proceeded to tear it up, creating chances of his own and doing the hard work for a feed to Turay for his first.
"When he (Kuol) came on he just gave us another lift, another gear," Retre said.
Five minutes later it was Turay again with his second putting Pegs 4-0 up.
From there Latrobe Uni tried hard and had the pick of the plays as Pegs seemed to do what they thought was needed and watched the clock.
The visitors were rewarded late in the game via a Daniel Savic chip over goalie Liam Andersen, who was surely thinking about a clean sheet before his defence, who had been strong all day, but lapsed for a critical moment.
"I was hoping for a clean sheet but we tried a few boys and put a boy on in the last 10 minutes and he played a ball across goals, which in football is a no-no," Retre said.
Yet Pegs bucked the momentum and put home another late goal after a rebound off the crossbar was headed home by Kuol with moments left.
Morwell Pegasus' opponent in the fourth round of the FFA Cup will be confirmed this afternoon.