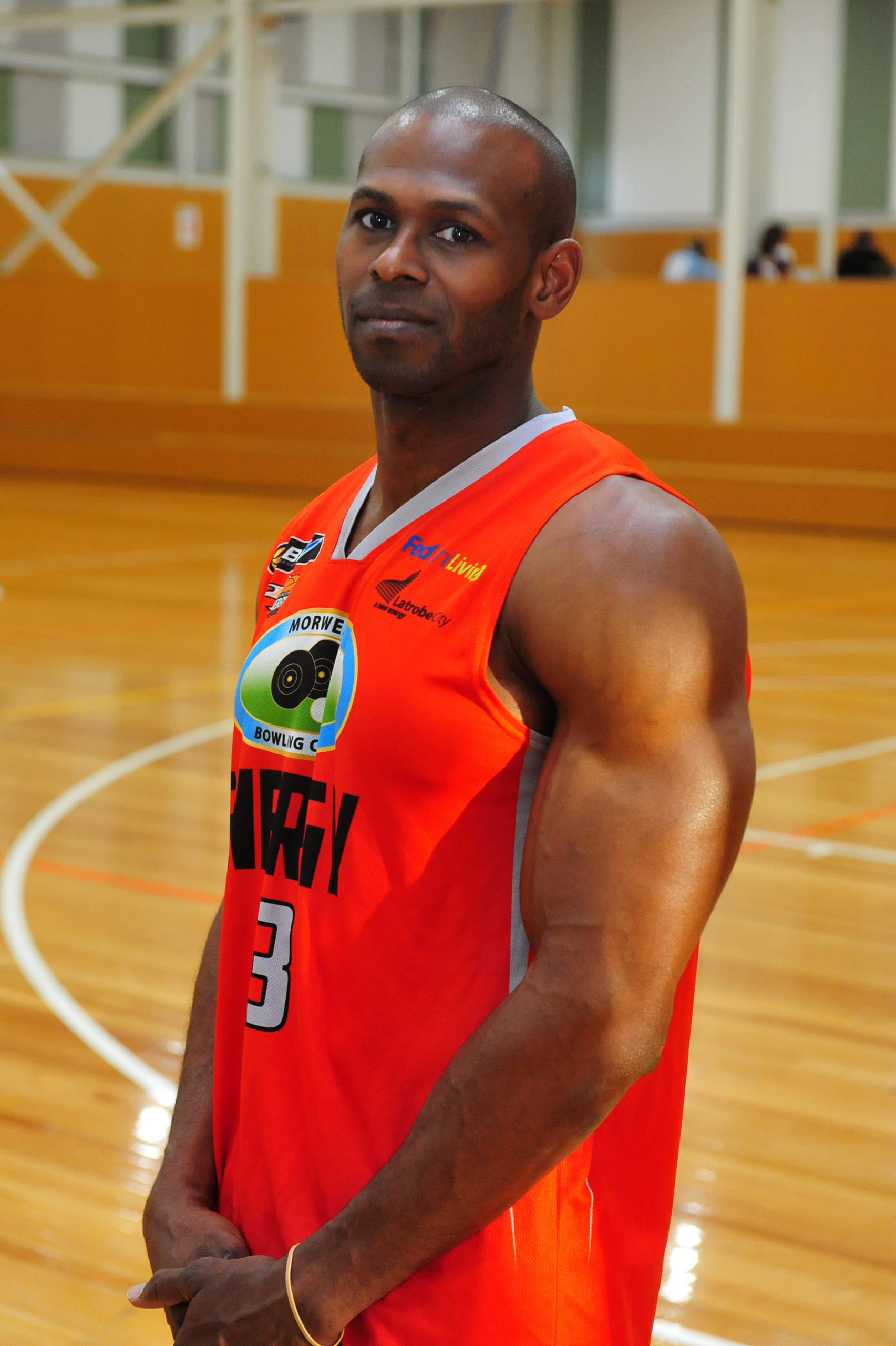 Bigger, taller and ready to play, these are the key agenda items for the Latrobe Energy men's senior squad.

Off-season signings and roster stability are just two of the reasons coach Jason Sutherland is aiming high in 2017.

"It's looking really good," he said.
"The guys have been training really well and the two imports have fitted in perfectly."
The BigV Division One team's two weaknesses from last season have been addressed with the addition of big man Deondre McWhorter and distance shooter Kourtlin Jackson.
Many players on last year's list have been retained, creating continuity for the second year coach.
"Bringing in the two guys has filled some holes," Sutherland said.
"We really struggled from the three-point line."
Local youthful products, like Ben Barlow and Tom Portbury, are also expected to play a big role.
Barlow had a stellar Country Basketball League season putting up some big numbers.
"He's looking at it now like not just that he can play in this league, but dominate in this league," Sutherland said.
Veteran Vashon Weaver is also back in the side, providing experience and a steady hand.
"Vashon's return has been very handy," Sutherland said.
"Vashon's probably one of the most versatile players that I've seen.
"He can guard guys that are three-four inches taller than him and he can guard guards that are a couple of inches shorter."
With so many quality puzzle pieces, you'd think there would be strong competition for the starting five.
But that's not the case according to Sutherland.
"The good thing is we have some veterans who know their role," he said.
"When you're playing on a team that's winning, it's easier to come off the bench."
The coach is realistic about the Energy's chances in a highly competitive conference, and league.
If things go right – the team needs to get lucky with injuries and the players need to gel well, the sky's the limit.

"In a perfect world we'd love to win it, but I know it's tough. Winning's not a usual thing, only one out of the 14 teams win," he said.
"I think we're in a much better position this year than we were last year."
First up the Energy have a home game against last year's minor premiers, Blackburn Vikings.
Sutherland said the game would be a good litmus test to see where the team is at.
"They're probably going to have a point to prove to say it just wasn't a one year wonder thing," he said.
"We need to be ready to go at home."
Fan support this season will be very important to the squad and the club.
Acknowledging the team could have got off to a better start last year, Sutherland is keen to learn from the misstep.
"I think the first round is most important," he said.
"Last year, in our first game, we were disappointing, got beaten by 26 at home.
"The fans come along to watch and support you and if you put in a disappointing performance like that it's no good."
Latrobe Energy men and women will play eight double headers with the women's side at home together this year.
"It's always great when you have double-headers because the crowd get their value for money," Sutherland said.
"We always get bigger crowds and it's good for trying to build club chemistry.
"It's something we need to take full advantage of."
The Energy kicks off its season at home to Blackburn on Saturday.