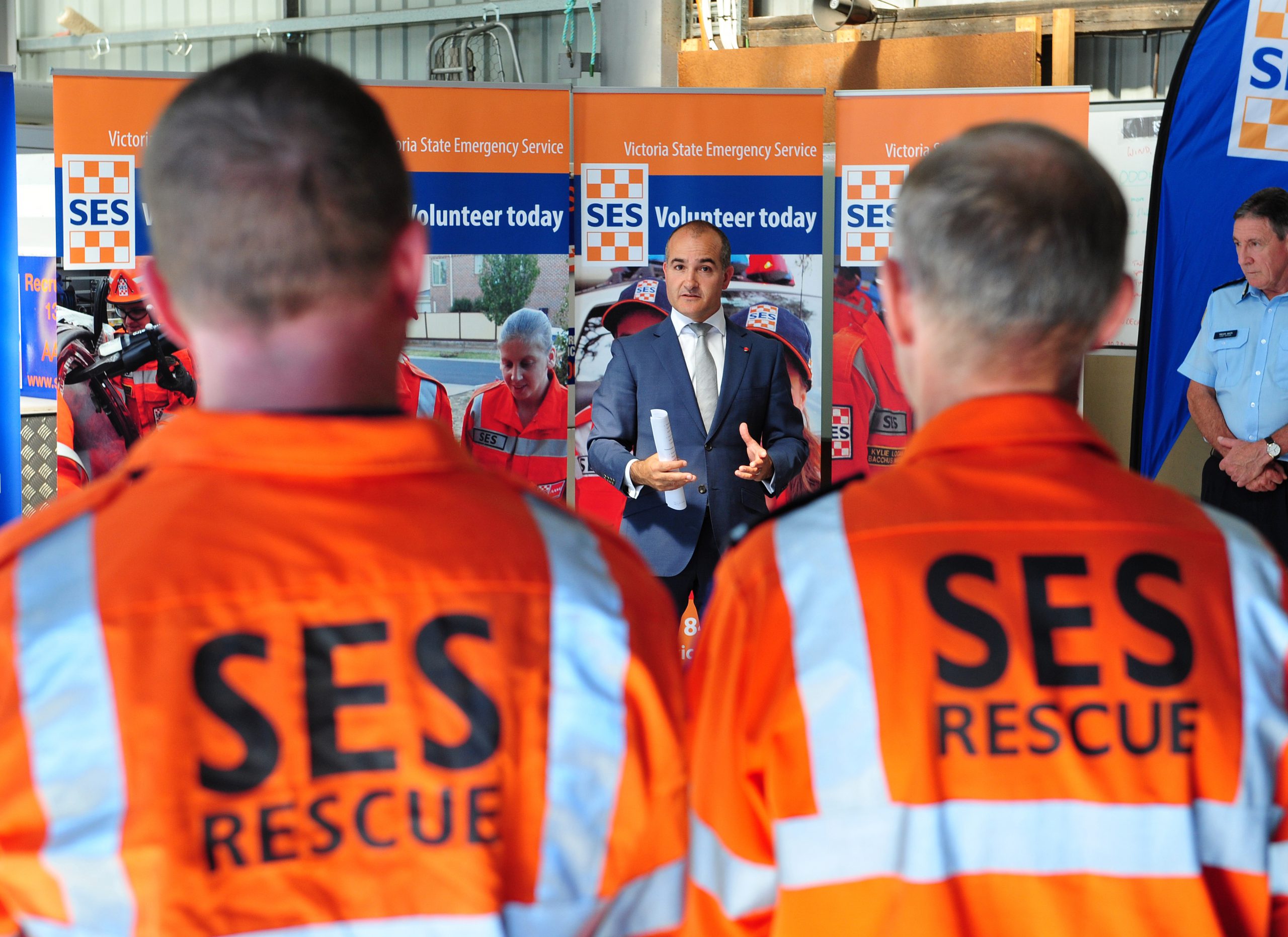 Moe and Morwell State Emergency Service units have received State Government grants to purchase brand new equipment to relieve pressure on volunteers for fundraising.
Deputy Premier and Education Minister James Merlino announced the Emergency Services Volunteers Sustainability grants yesterday.
Moe SES will receive $18,000 towards a new tandem trailer to assist with flood support, which will replace its 30 year-old existing unit, while Morwell SES will receive $11,000 for new water rescue and boat equipment and fuel cabinets.
Mr Merlino said from talking to emergency service units in the last few months, he had gleaned there was a real gap in support.
"There's the Volunteer Emergency Services Equipment Program which is the program for vehicles and appliances, but a lot of the smaller projects were falling through the cracks" Mr Merlino said.
"Individually, they're little things, but they make the world of difference."
SES deputy controller for Morwell Anthony Matters said the grant meant the unit would be able to increase its capability.
"Instead of the volunteers out raising money we will spend more time doing the job," Mr Matters said.
"We always have things that we require and every unit probably has a wish list of things that they want and need, but this ticks off a few of those items that will help us for sure."
The new boating equipment will help Morwell SES improve its water rescue operations and will free up some space in its sheds with new storage equipment. Mr Merlino said the Moe and Morwell units were growing.
"And you think about this part of the world: storms, flood and road rescue, significant demand is placed on these wonderful volunteers and that's why the applications were so strong," Mr Merlino said.
He also assured the volunteers at the announcement yesterday the State Government was working with the SES, Emergency Management Victoria and the Municipal Association of Victoria on a range of "exciting opportunities" to provide long-term financial sustainability for the SES.
"What we've found across Victoria is different levels of support across local council," Mr Merlino said.
"My message to SES volunteers at Moe, Morwell and Warragul and right across Regional Victoria is we're working on providing a much greater level of support and sustainability for them."