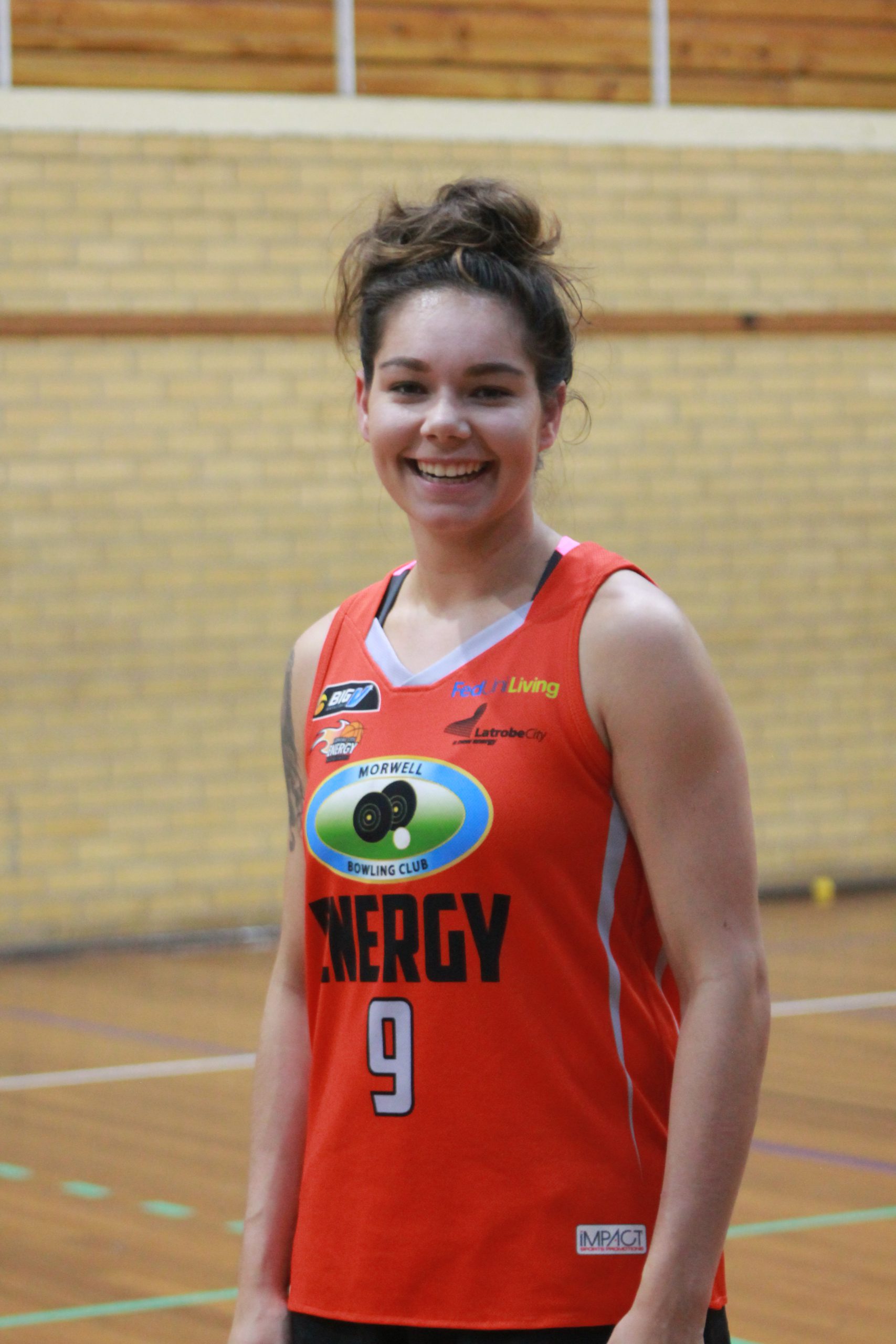 On paper it looks like there could be a few issues with the Latrobe Energy women this year.

The team has an average height of below six-feet, preseason was interrupted after the appointment of a coach was delayed, and the side is yet to secure an import.
It's just lucky paper statistics don't tell the whole story.
"I'm not too worried about the height," coach Jeff White said.
"There's ways and means of being able to nullify the height, so we've been working on that.
"Our endeavour that we've shown over our practice games has been fantastic and our competitive spirit's been good."
Every issue the Energy encountered over summer has been effectively managed and team sprit is off the charts.
"Everybody is really fit, we've just come back from a weekend away," assistant coach Liesl Sexton said.
"It's great to be pretty much ready to go."
The height factor, which can be seen as critical in basketball, is being managed.
Skills training has been focused on mitigating the lack of bigger bodies on court.
"You do whatever you can until you get caught, and then you chance," White said.
"With my background in refereeing, I can maybe tell the girls where they might be able to get a few shortcuts."
It's the coach's first season in the top job with the Energy women, but has previous experience in the junior program, with Churchill in the same league, and as a ref coach.
His elevation to the top job was welcomed by veteran Sexton.
"Jeff's focus is encouraging everybody," she said.
"When you make mistakes it's okay to learn from them, everything is encourage and everything is positive."
Due to the delay in appointing a senior coach, the club is also late to find an import.
Normally the duty of the coach, the search isn't just focusing on the US, with Kiwi and Australian options being explored.
"We're certainly keen to find somebody that's over six-foot," White said.
While not super tall, the Energy women have other positives.
The team mix is a good blend of youth and experience and there's only one player over 30 in the side.
Pre-season was shortened, with the team playing three games against opponents of varying levels in late February, along with a number of fitness sessions.
"We'll be trying to play a very quick, up-tempo game. Run the boards as much as we can," White said.
"We'll look to play in the forward court, try and steal the ball and score some cheap points."
White is aiming high for the year, with a top four finish in mind.
"Let's get into the finals and see how we go," he said.
"I'm confident with the way we're training and the we're playing, we're a show against anybody."
Co-captains Tanarly 'Tee' Hood and Laura Joyce will be key to the team's success, White said.
Both have led the side before, as sole skippers and in a shared capacity.
It's something both said fit well with them, with Hood playing bad cop and Joyce the good guy.
"I make sure they stay in line and then Joycey comes behind and makes sure everything is alright," Hood said.
The draw has been kind to the Energy women this season.
They play 18 games at home, with 16 of them double-headers with the men's squad, and have no lengthy away stints.
Game one is Saturday at home to Keilor from 6pm.