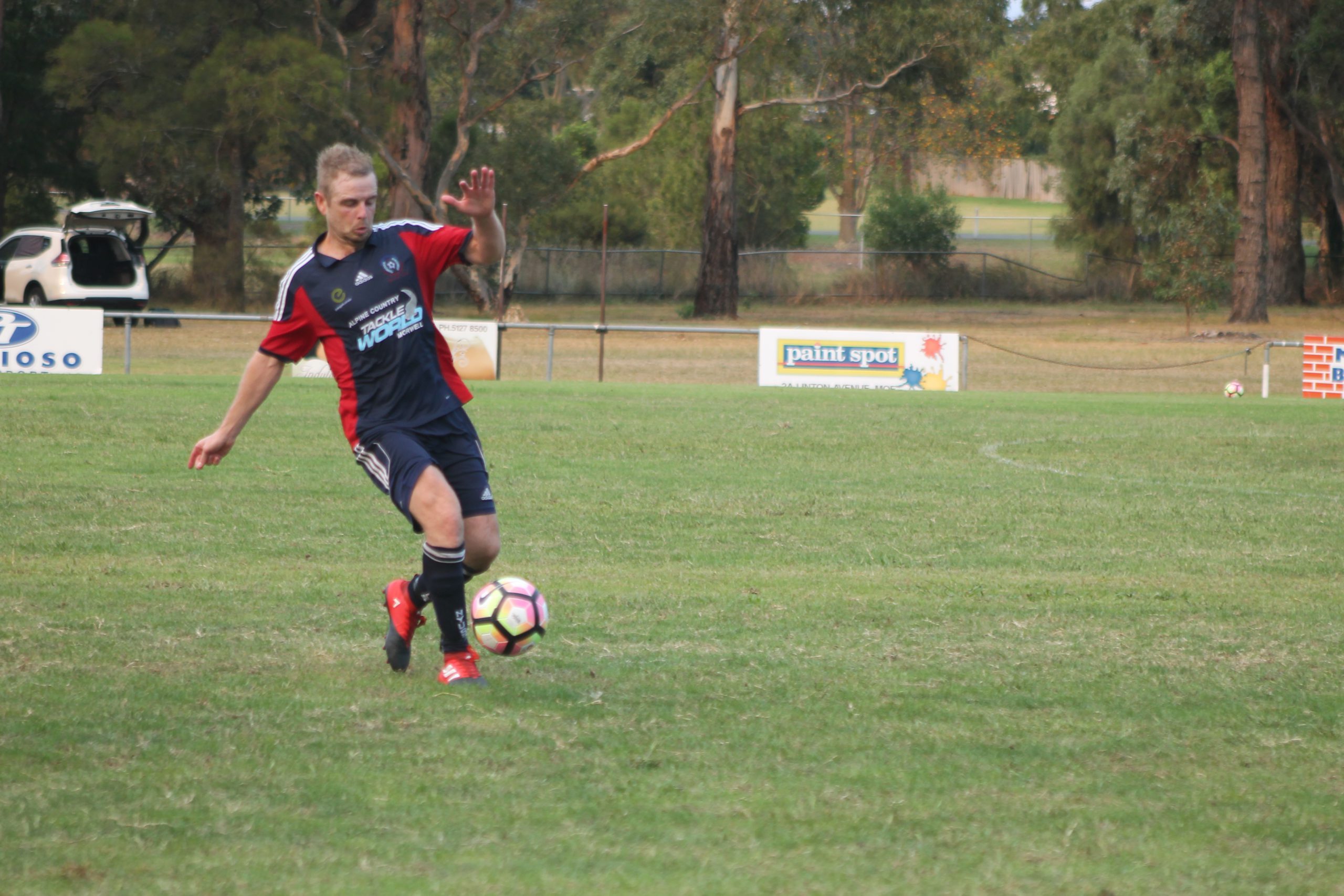 SOCCER- LVSL

Newborough Yallourn United had the majority of possession throughout its Latrobe Valley Soccer League match against Traralgon City, but the Roosters looked threatening on the counter attack.

Joel Pirotta got the breakthrough for the Combine midway though the first half.

NYU's second goal came off a counterattack thanks to Mark Fairbrother.
The Combine held on to defeat Traralgon City 2-0.
It took a late resurgence but Monash was able to share the points in its home clash against Moe United.

The Red Devils opened the scoring midway through the first half with Matt Shearing finding the net.
Luke Bathgate doubled the lead 10 minutes into the second off a long range shot that found the bottom corner of the net.
A looping Jon Cook header reduced the deficit with 15 minutes to play before Brendan Ruddell produced a screamer from 35 yards to earn the Wolves a share of the spoils.
Ten goals over 90 minutes of play still could not separate Sale United and Traralgon Olympians.

The final score was Sale United 5, Traralgon Olympians 5.
VICTORS in the first edition of the Battle of Crinigan Road for 2017 was settled with the Falcons continuing their good form to remain undefeated this year.
The Birds held off Fortuna 60 to win 2-1.
TH Easterners went some way to squaring the season's goal difference ledger with a 4-1 against visiting Tyers.

Trafalgar Victory again produced the goods against Churchill United, proving the last time these two teams met its win was no fluke.
A brace from Josh Paredes has left the Rams' new coach Braydon Dunne still searching for his first win.
Churchill had its chances but was held out by a stubborn Trafalgar defence.

Newborough Yallourn United d by Traralgon City 0-1; Sale United d Traralgon Olympians 10-0; Falcons 2000 d by Fortuna '60 1-7; Monash Wolves d Moe United 3-0; Trafalgar Victory d Churchill United 8-0; East Gippsland United d by Tyers Lightning 1-8.
Newborough Yallourn United d by Traralgon City 0-4; Sale United d Traralgon Olympians 2-0; Falcons 2000 d Fortuna '60 4-0; Monash Wolves d Moe United 3-0; Trafalgar Victory dr Churchill United 1-1; East Gippsland d Tyers Lightning 2-0.