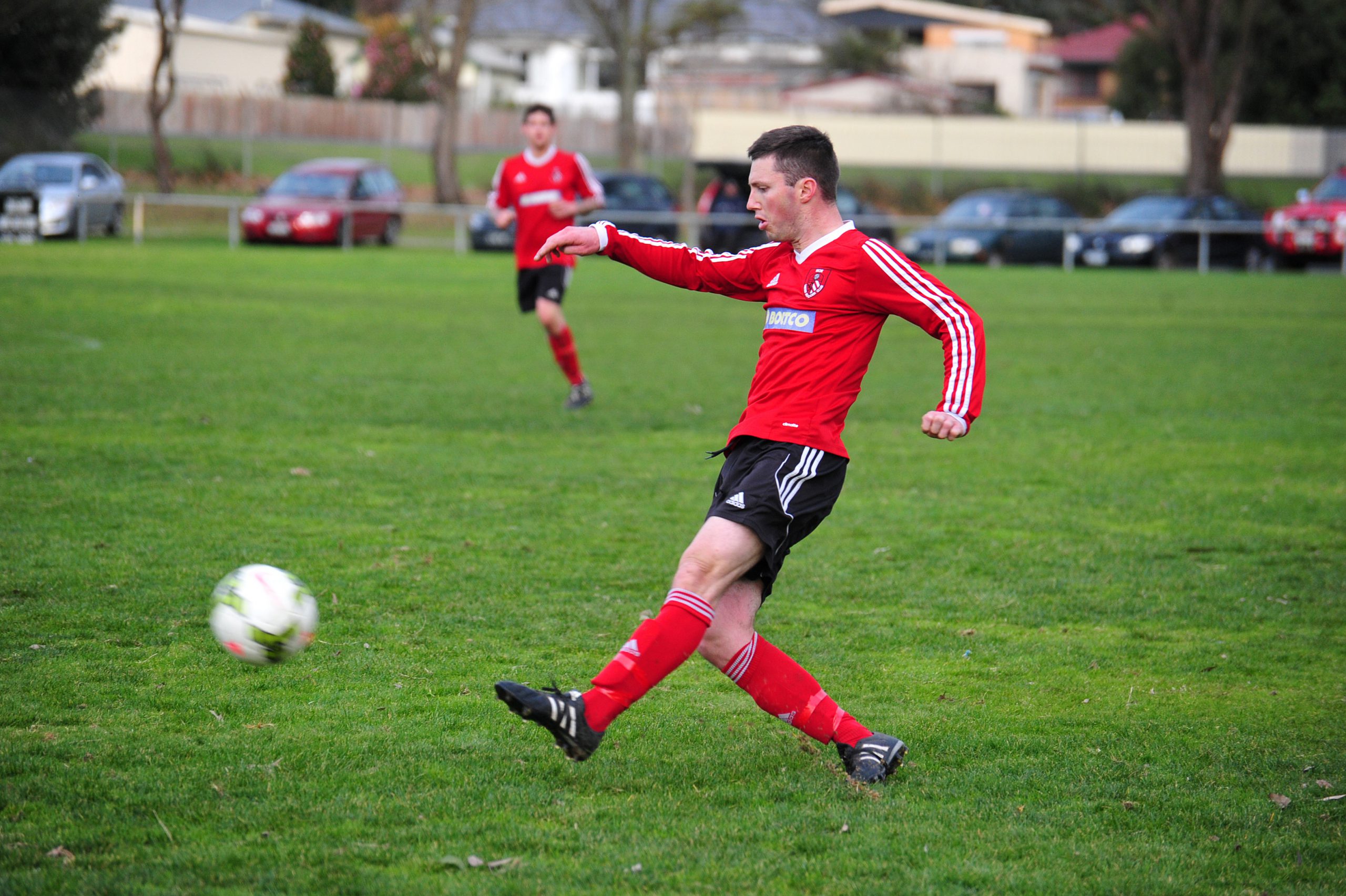 SOCCER
LVSL

Playing soccer just got easier and cheaper after the Latrobe Valley Soccer League changed the way it manages its second division.

In past years teams competing in division two were affiliated with Football Federation Victoria, now they are governed solely by the LVSL.
"We were after an option that would virtually take anybody off the street wanting to play without having to register with FFV," LVSL vice-president Michael Buhagiar said.
"It was a cheap option, it was a walk up option."
The changes are modelled on a system used by a Geelong league.
So far nine teams have entered sides in the LVSL division two, up from four last year.
The list includes a team from Morwell Pegasus but there are no teams from Falcons 2000, Tyers Lightning, Trafalgar Victory and East Gippsland United.
Apart from the increase in sides, Buhagiar said the new arrangements were having a positive effect on participation and spectator numbers.
"We didn't know how it was going to go," Buhagiar, who is also associated Newborough Yallourn United, said.
"But we're wrapt. It's getting people back on the pitch.
"We proved it on the weekend. We had a second division game and nearly all stayed back and watched the reserves and seniors."
The change means some key differences in the LVSL division two this year.
Insurance for participants has been arranged by the league, not through FFV.
While securing appropriate insurance held back the start of the competition by a week, Buhagiar said the delay was worth it.
The package the league was able to negotiate is essentially the same as offered by the FFV with the exception of income protection.
"If we cut that out we cut a fair amount off the premium," he said.
That's dropped the overall cost for each player from $200 a year, or more, to a flat $1000 per club annually.
It is up to the clubs to decide how they will pass on the cost.
"We only charge a one-off $50 fee for the year (at Newborough Yallourn), at lot less than $210," Buhagiar said.
"How other clubs get their money back is up to them."
When a player is registered with the FFV portions of their annual fee are paid to Football Federation Australia, the FFV, the LVSL and their club.
Under the new scheme only the LVSL and the club receive money.
Ultimately, participants registered to play division two can't play reserves or division one unless they also pay the FFV affiliated annual sub.
But there is some two-way movement.
Players registered with the FFV who have not played a division one game can move down from reserves to division two, but once you play a division one senior game, you can't play in the unaffiliated competition.
If a Pegs player steps on field for either its State League South East Division One side or reserves, they cannot play LVSL division two.
"If they play state league at all levels, they can't drop back to Latrobe Valley second division, they're just too good," Buhagiar said.
There's also one other key change to the LVSL division two for 2017.
It's now gender mixed.
Women and men are able to play against, or with, each other.
"Someone asked 'can women play?'," Buhagiar said.
"We sat there and thought about if for a while and said really, there's no reason they can't.
"Traralgon (City) I notice had a woman playing, which was good."