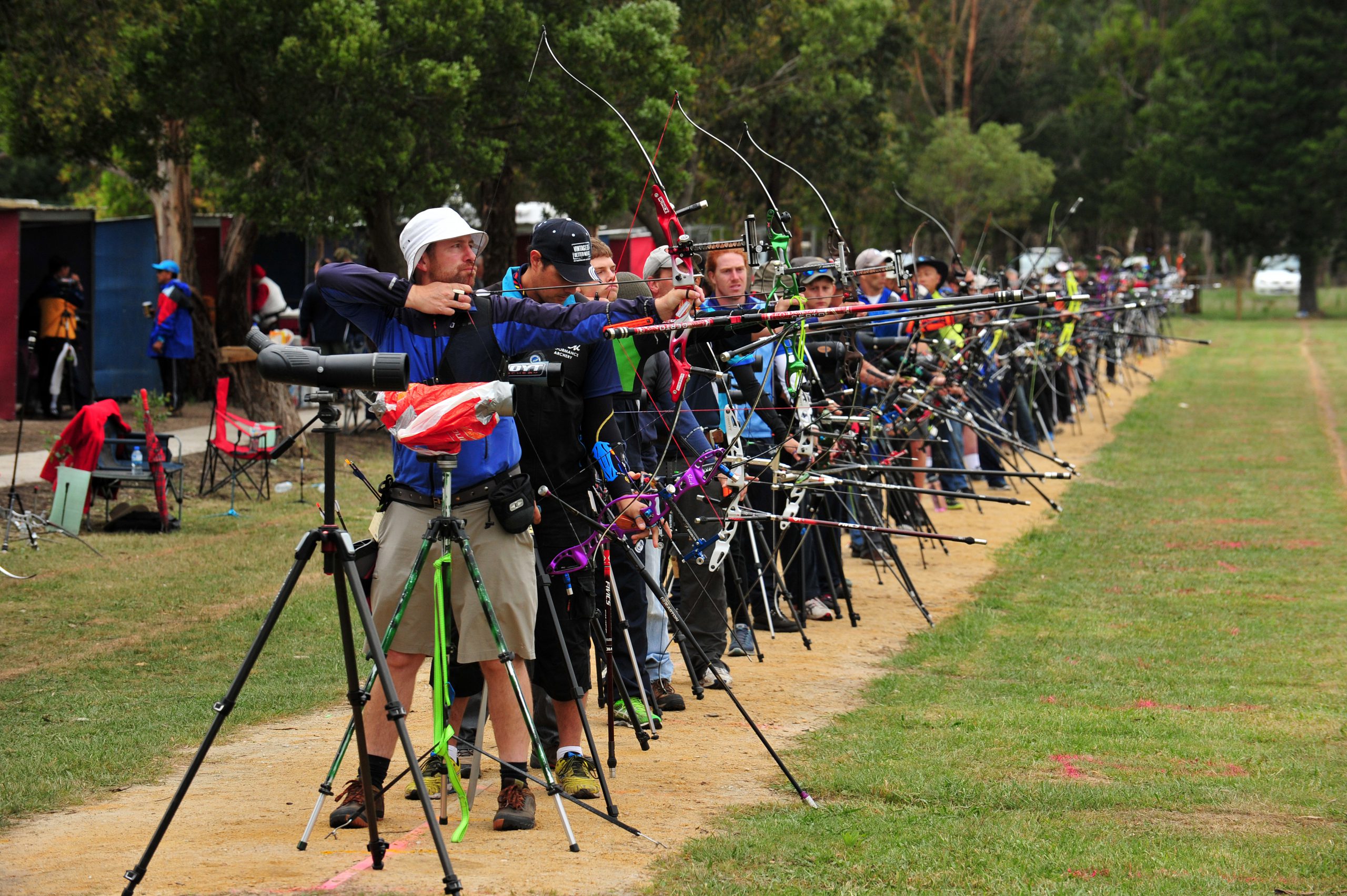 ARCHERY

It's taken thousands of hours of work from many volunteers but the Twin City Archers are ready to host the 2017 National Youth Archery Championships this week.

About 175 junior archers, along with their families and supporters will descend on the Morwell facility for an event that's expected to inject at least $750,000 in direct and in-direct spending into the region.
"That's a huge benefit," club president Peter Bennett said.
"Everything's full. You can't get hotel rooms, you can't get caravan parks, anything for that week, it's huge for the area."
Competitors from across the state and country will be joined by an international contingent from New Zealand and Tonga for six days of intense archery.
That's 50 more shooters than last year's event in Sydney.
"Targets wise, if we run them in one flight out there, we wouldn't fit them in," Bennett said.
"We have 40 lanes out there."
There are four age groups, ranging from under sevens to under 20s shooting off in five events per category.
They include short and long range target events, a laid out course through the bush and head-to-head match play.
"Match play is pretty cut throat," Bennett said.
"Fifteen arrows and if you're one-point less than your opponent and your day's over."
The match play component will also act as a qualifier for the next world youth championships.
It's free to watch and Bennett said Twin City was one of the few places where the audience could get safely close to the action.
"Most times you're stopped at the gate," he said.
"We want to make it more inclusive."
It was not the first time Twin City has hosted an event of this scale.
There were the juniors in 2011 and the seniors in 2016.
As in previous cases the event is expected to be a boon for local business.
Bennett said after previous large-scale events the municipality estimated the financial benefit to the community at $750,000.
That figure includes direct revenue on travel, accommodation and entertainment along with extra spending as families make the most of their time in the region.
"I know one guy wasn't going to come," Bennett said.
"He said 'I only get a holiday every year and we can take the young fella down there but were big deer hunters'.
"I said, 'well, this is one of the best deer hunting places in Australia', so he and his family are coming down, spending a week here and then they are going to be in the area hunting for a week."
It's been nothing short of a phenomenal effort to get the venue ready for the event.
A dedicated core of club volunteers, along with work-for-the-dole participants have been hard at it across the venue.
That includes preparation of grounds and competitor spaces and safety improvements.
Bennett said it was well worth the effort.
"We've been busting our guts for the last 12 months, the next two weeks will be just insane," he said.
"But just watching the kids enjoy themselves is probably the best part of the whole event."
The 2017 National Youth Archery Championships go from 6-12 April at Twin City Archers, Toners Lane, Morwell.