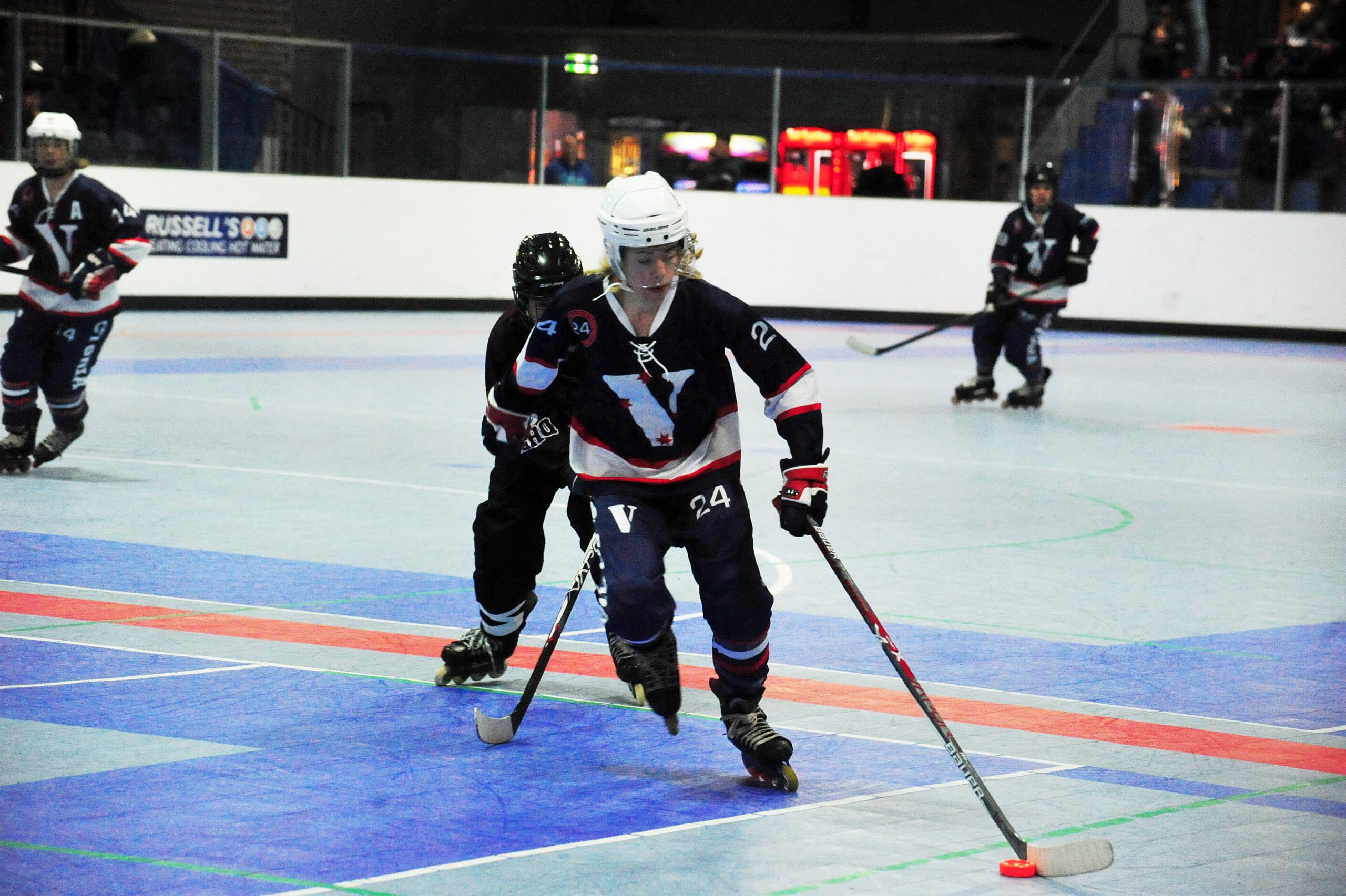 INLINE HOCKEY

There will never be a better chance to find out what a dangle is, see a 10-bell save, or watch a D-man blast a puck through the five-hole from the point.

No idea what that means? Then get down to Stadium 34 in Moe from Good Friday and check out the 2017 Australian Inline Hockey Championships.
At the event hundreds of skaters will face off in five divisions over four days of intense inline hockey action.
"It's highly skilled and it's a great sport to watch and play," assistant tournament director Brendan Lindhe said.
Inline hockey is the warmer cousin of ice hockey, but there are a few key rule differences.
There are only four players plus the goal keeper on the rink per team, a different off-side rule and no body checking, meaning none of the brutal open hits.
"Essentially it's a non-contact version of ice hockey," Lindhe said.
"Probably not non-contact, we'll say minimal contact.
"It's very simular to soccer in the sense you're still going to get that body-on-body contact attacking at the puck."
All that goes to creating a game that's more open, flowing, back-and-fourth, and skilful.
It's less about being big and tough and scoring greasy goals and more about puck skills and sweet deking.
"It's very much a skill orientated sport," tournament director Matt Beatson said.
"Skills and speed are at higher levels.
"There's a lot more finesse and guys who like to dangle."
Clubs from across Australia will play down in divisions one to three, along with a master class, and a pro level where there's $2000 in prize money up for grabs.
Stadium 34 has a rep team called the Storm in the tournament with players selected from its leagues.
They'll be joined by the best of the best skaters from across Australia and include players on Australian Ice Hockey League rosters.
It's free for spectators and offers a chance to see great quality hockey in a world class venue.
Games start at 7am on Good Friday and the play-offs go from just after 2.30pm on Easter Monday at Stadium 34, 34 Bell Street, Moe.