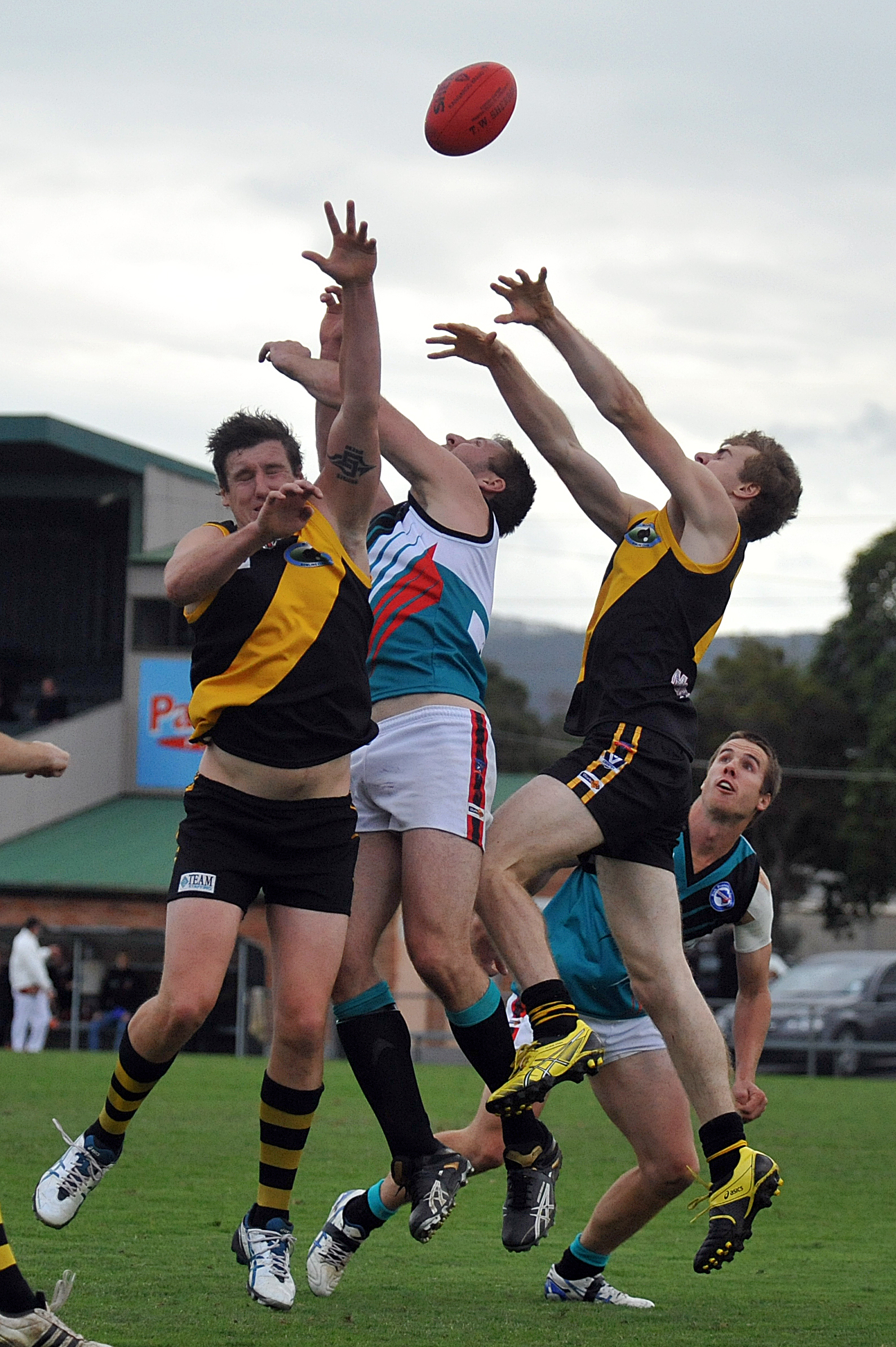 FOOTBALL
GIPPSLAND LEAGUE

The Easter long weekend will feature a split round in Gippsland League with two games set for Good Friday.

In the Latrobe Valley, Morwell will host Warragul in a fundraiser for the Royal Children's Hospital.
The Tigers came away from their game with fledgling Drouin with no injuries and a huge percentage boost.
But just because the Gulls were likewise beaten soundly, Morwell coach Joel Soutar is weary of the rebound.
"We're excited for the challenge against Warragul and hopefully we get a big crowd for the ground," Soutar said.
Morwell may make one change with Jack Brown returning and potentially drawing back into the side.
Soutar said he was happy with the way the Tigers had been playing, with the team gelling and new squad members doing well in the positions.
"It was good to see the new side all together and good to get everyone going," he said.
The Tigers are keen to keep focusing on their game and setting the agenda.
It's not just a game of football though, the match is also a fundraiser for the RCH.
If the side repeats its 25-goal effort from last weekend, that would mean a $250 donation from the senior football side alone
"It would be great to give that donation to the hospital," Soutar said.
Senior players are also making a personal contribution to the cause with half their match fees also donated.
In the other Easter treat the Parrots are on the wing to the Power, in another fundraiser.
Fresh off the closest game of the first round, even if the margin was 62 points, Leongatha will be keen to carry the momentum against a Power side convincingly beaten by the Maroons.
For Wonthaggi, last week's game could not have gone much worse.

Over the six days the Power have been working on the fundamentals, with turnover minimisation being an area of focus.
Wonthaggi had one injury out of the game with Lochlan Du Mont out for a few weeks with ligament damage.
The Parrots have two outs after Chris Verboon broke his collarbone and Luke Bowman tweaked a hamstring in the first 10 minutes of last round's game.