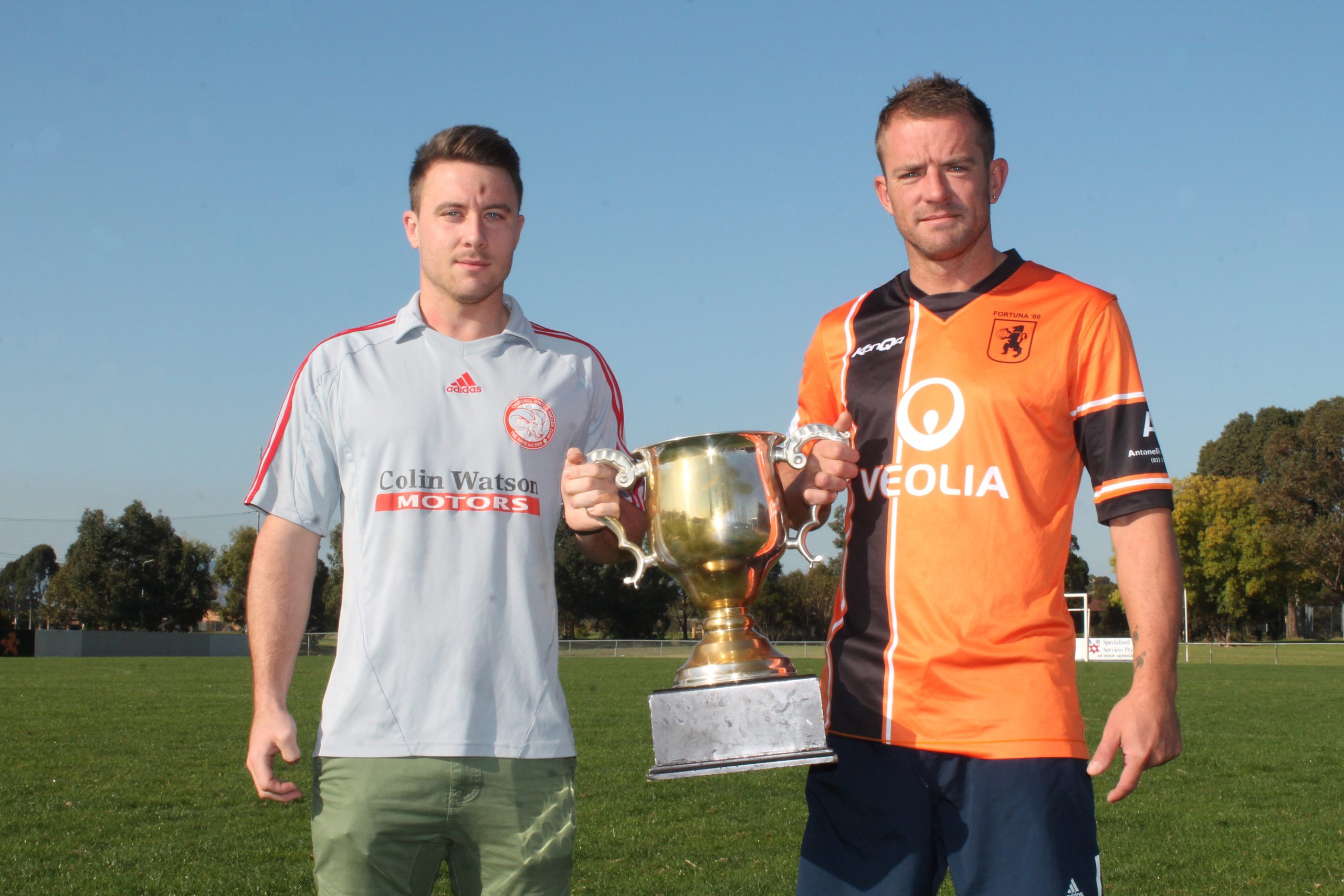 SOCCER
LVSL

Anzac Day will take on extra meaning for two Latrobe Valley Soccer League teams this year.

Fortuna 60 and Churchill Rams have been given permission to hold a special twilight match on 25 April and will be raising money for Valley returned service personnel.
"We went down and spoke to the RSL fellas and it's amazing how much money they need in the local area for veterans," LVSL board member Allan Roberts said.
"There's a lot of disenfranchised veterans from peace keeping forces and Afghanistan and all of that, that are doing it tough.
"We thought it was a good way to give back to the community and promote the game as well."
Called the 2017 Konqa Anzac Day Cup, both clubs are hoping to make the event a regular fixture, with hosting duties alternating and a perpetual trophy on the line.
The event is a recognition of the traditional rivalry forged between the clubs in the former Gippsland Soccer League in the past decade.
"It's a big game anyway," Rams player coach Braydon Dunne said.
"To have it on a day like that, makes it extra special and extra motivation for everyone to really put on a show and do the right thing."
Fortuna player coach Luke Cheney was also hoping his side will draw inspiration from the event.
"You sit at home and watch the AFL Anzac match and you get tingles when the trumpet goes," he said.
"We'll get to get that feeling. It should be a great day."
On the schedule is a full list of games, including half-time junior matches under lights.
Accompanying the on-field action will be a ceremony honouring the fallen, including The Last Post. Local military cadets will provide a guard for the players as they enter the pitch.
"They'll be walking both teams out," Roberts said.
"The RSL is coming down to do the requiem, a bugler (has been) organised and the national anthems.
"If the players aren't up and about after that then they have no heartbeat."
Fortuna will be making a donation to Morwell RSL and volunteers will be tin-rattling and selling pins.
The Orangemen have also had special strips made for the day.
With the Rams yet to win a game and Fortuna sitting two-and-two, both coaches are keen to use the day to lift their sides.
"This could kick both clubs off for the rest of the season," Roberts said.
"It's just one game at a time but this one has more honour and respect and we hope to get a good crowd." Cheney added.
The games kick off with second division at 1pm, reserves at 3pm, 2017 Konqa Anzac Day Cup – senior men at 5pm, and senior women at 7.30pm.