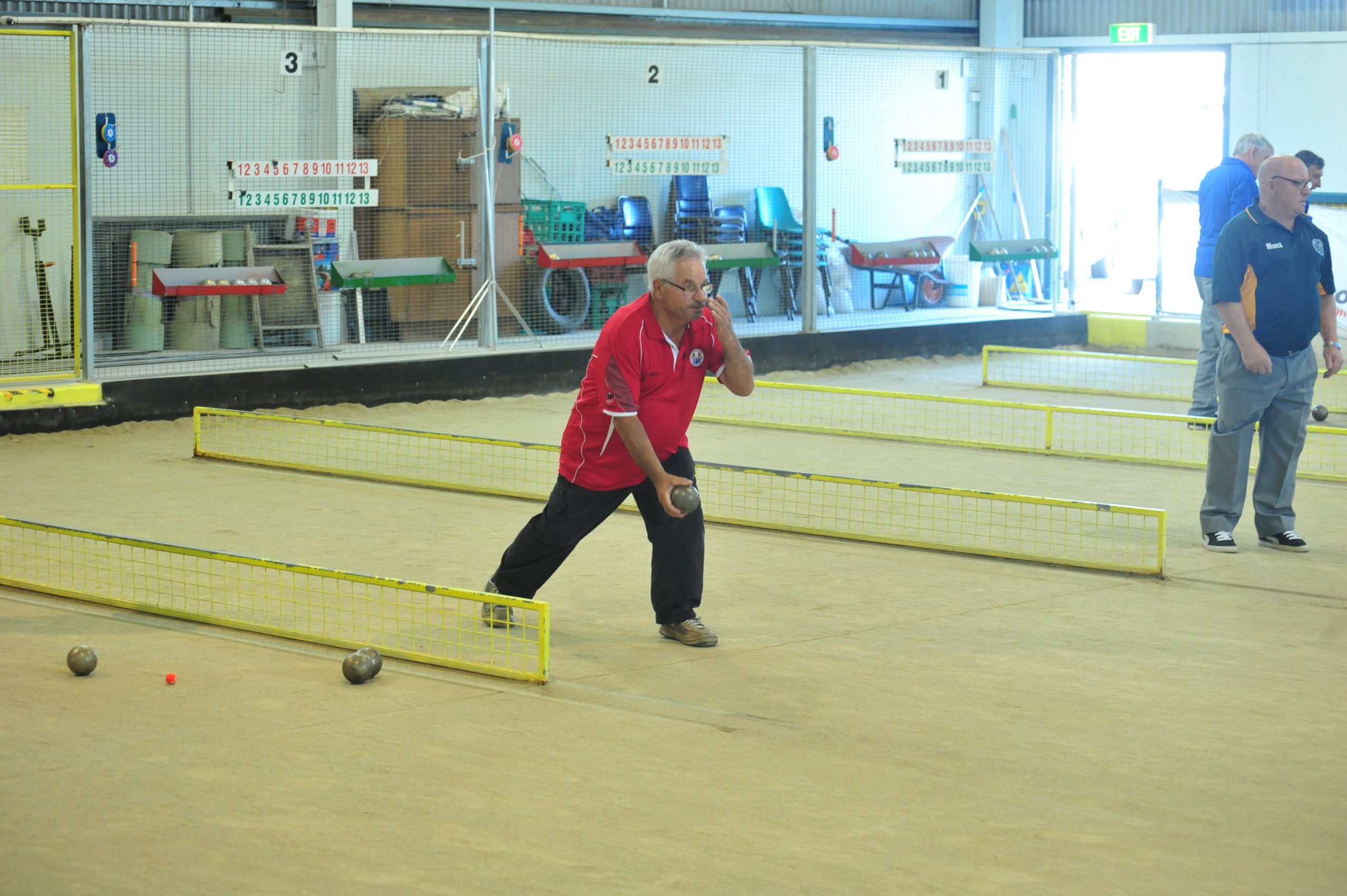 Bocce glory and prestige was on the line over the weekend as the Italian Australian Sporting Club hosted the Bocce State Championships.

The event saw competitors playoff in over forty games to determine who could rightfully call themselves the best in Victoria in the men's and women's and singles and pairs.
"This is the elite," vice-president of Bocce Victoria Vanessa Allegretto said.
"You want to be state champion."
It was the first time the club has hosted the state titles, and while organiser Maria Maselli said the classics tournament in July was bigger, the weekend's event was also important.
"It was good to have it here," she said.
"We've got lots of people coming, and have accommodation booked, and using the venue.
"It helps the club and hopefully helps the Latrobe Valley."
Allegretto said the Morwell location offered a good chance for players from outside the Valley to experience what the region offers.
"People enjoy coming up here," she said.
She also praised the club as a venue for Bocce events.
"They should be commended, this club," Allegretto said.
Dino Mikolich won in the competition's top men's singles and doubles divisions, and has represented Australia internationally.
He agrees on the quality of the Morwell venue.
"It's fantastic," he said.
"The atmosphere is always great and the facilities are fantastic, it's as good as any club around the world."
Mikolich also said bocce was a great sport and offered many opportunities.
"It's a little bit more aggressive and more spectacular than lawn bowls," he said.
"It can be very exciting, if people come and watch they'll see a very different ball game.
Bocce has taken Mikolich to many places and he's had success on the sand.
One opportunity he spoke about was on how young people could also be successful in the sport.
"Everyone wants to play footy, and soccer, and those mainstream sports, but not everyone can reach the highest level.
"There's an opportunity here for people to aspire to play firstly for your state, and then your country at world championships.
"The opportunities for under 18s, under 23 and seniors, there're there for a lifetime."
Maselli said the club welcomed new players and training was on Thursday nights.
Final results

Women's singles: Attilia Mezzalira
Men's singles state league: Dino Mikolich
Men's singles Seria A: Giovanni Albanese
Women's doubles: Linda Venditti and Antonietta Albanese
Men's doubles state league: Dino Mikolich and Jim Coviello
Men's doubles Seria A: Armando Cicchini and Tony Coviello