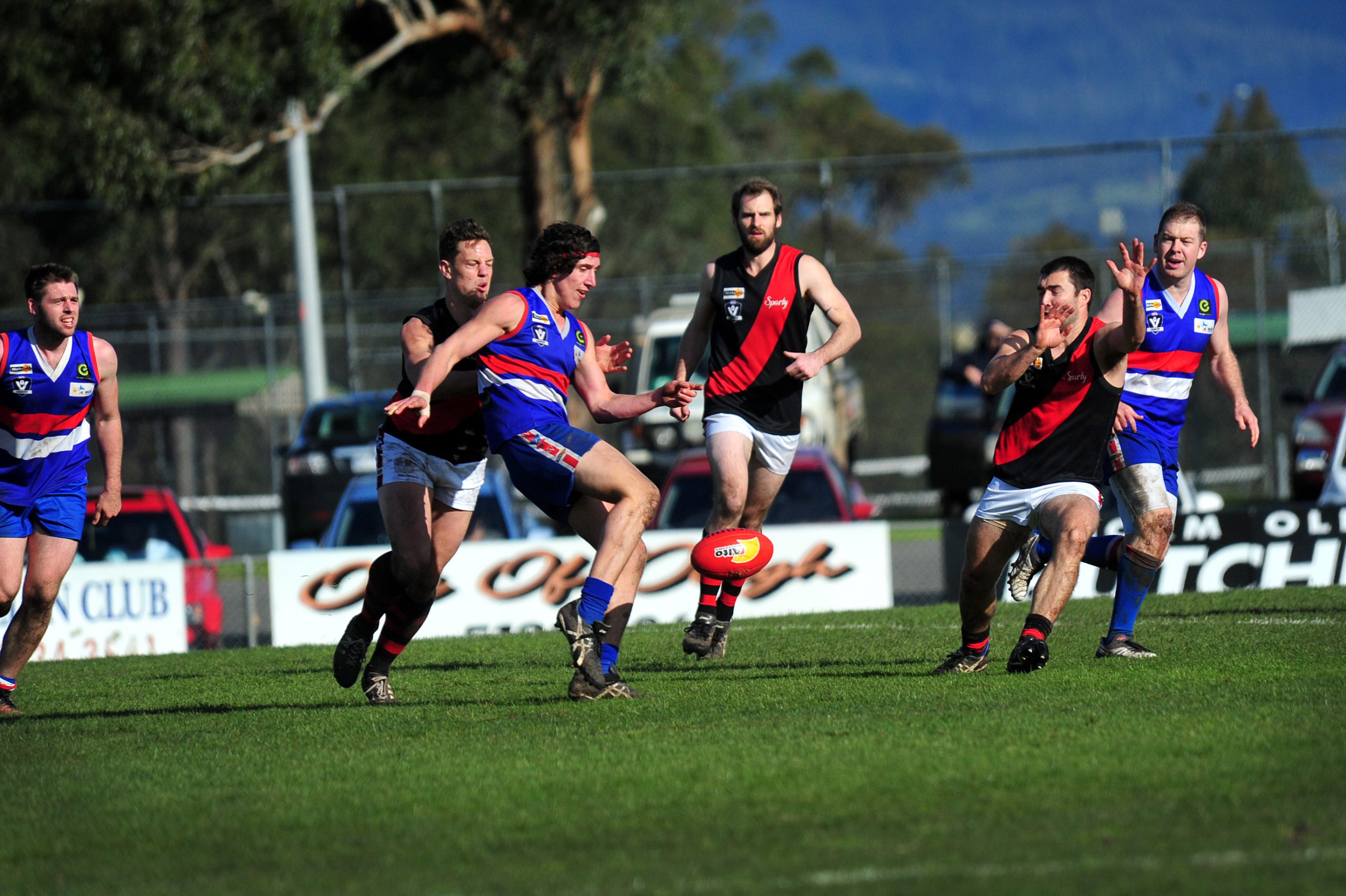 FOOTBALL
INTERLEAGUE
Latrobe Valley Gippsland League clubs will offer up an initial 24 of their best and brightest to under 18 interleague duty.

Coached by Kristian Gray, the squad of 58 will be paired back to 24 a week ahead of the side's game against AFL Yarra Rangers.
Included on the list is Morwell's senior regular player Anthony Rosato, who has been among the best for the Tigers in early going.

Traralgon and Leongatha share the honour of the most names, both with 10.
Part of the Community Championship, the Yarra Rangers game goes 13 May.
Following this match the Gippsland League rep side will playoff in July's Gippsland junior interleague carnival.
Moe: Harrison Sim, Matthew Pearce, Hayden Prestidge, Jay Murphy, Thomas Fleming, Alex Skinner, Rhys Anderson, Josh Galea.
Morwell: Brendan Briggs, Harrison Law, Matthew Pollutro, Anthony Rosato, Reece Lewis, Will Kennedy.
Traralgon: Blake Aurish, Matt Williams, Wilson Gaudion, Jack Strong, Darcy Barnes, Justin Barnes, Hayden Willaton, Luke Johnson, Tom Northe, Conor Little.
Bairnsdale: Darcy McKendry, Alex McLaren, Josh Wykes, Charlie Mein, Glen Perkins, Jordan Ray, Ricky Tatnell, Ben McKinnon.
Drouin: Cody Harrison, Robert Baker, Ryan Taylor.
Leongatha: Jacob Patullo, Jordan Patullo, Jesse Patullo, Boadie Motton, Dylan Garnham, Lochlan Scott, Cam Olden, Ben Perr, Jordan Hill, Josh Edey.
Maffra: Luke Shelton, Kieran Jones, Jack Allman.
Sale: Jack McLindin, Max Reeves, Tim Dessent, Jack McLaren.
Warragul: Will Cole, Matthew Fox, Jedd Serong
Wonthaggi: Tom Murray, Darren Gardiner, Flynn Anderson.