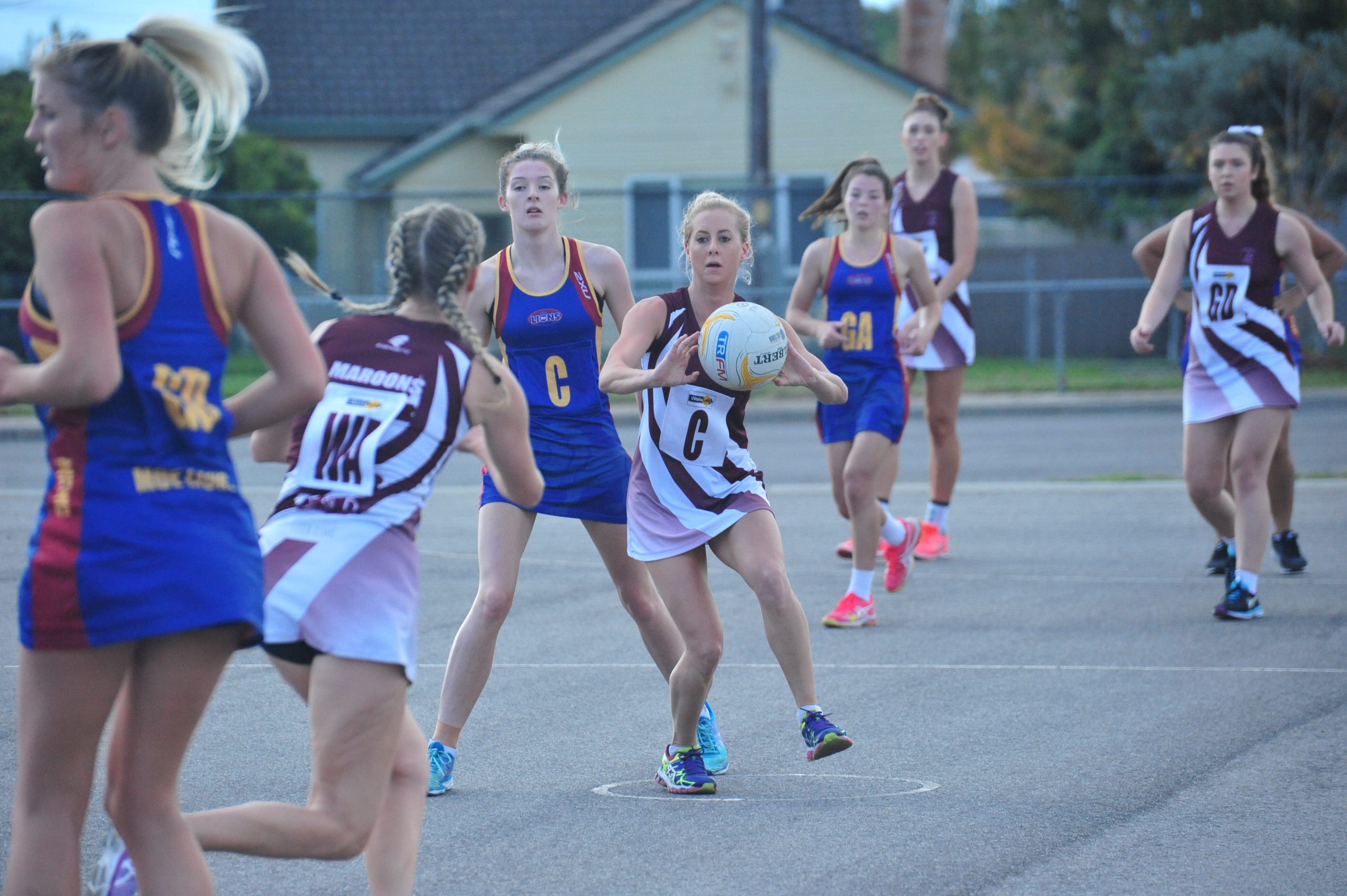 NETBALL
GIPPSLAND LEAGUE

Both sides went into the game under-staffed but Traralgon was able to better deal with the challenge, overpowering Moe 69-38 in A grade netball action.

It was a whole team effort that saw the Maroons through with strong efforts at the back and up front.
Traralgon coach Kate French was pleased with her team's showing.
"We're really thrilled," she said.
"It was great to come away with such a large win.
"Across the board the team worked really well together.
"The goalers were extremely accurate; Maddie Stockdale really fired in the goal attack.
"Down the other end we had Beck Jennings and Ramayer [Gourley] turning the ball over consistently."
Gun defender Gourley returned to the squad and was the rock at the back she's known to be.
The first quarter was tight but ultimately the Maroons broke away.
For the rest of the game they kept adding to their lead and never looked truly troubled.
Moe coach Vicki Van Gelderen always knew the challenge posed by Traralgon was going to be a big ask for her side.
"We knew it was going to be really tough," Gelderen said.
"Traralgon have the Gourley sisters and they're hard to beat."
While unable to close the gap this time, Van Gelderen said the game gave her side valuable experience with an eye to when the teams next meet.
"I thought our second half and the things we tried defensively will help us next time," she said.
"It's hard to match a six-foot, three-inch goal shooter."
In other Gippsland League action Drouin won on the road to Sale, 63-41.
While in the far east, hosts Bairnsdale got across the line over Maffra in a tight tussle and low scoring win, 34-32