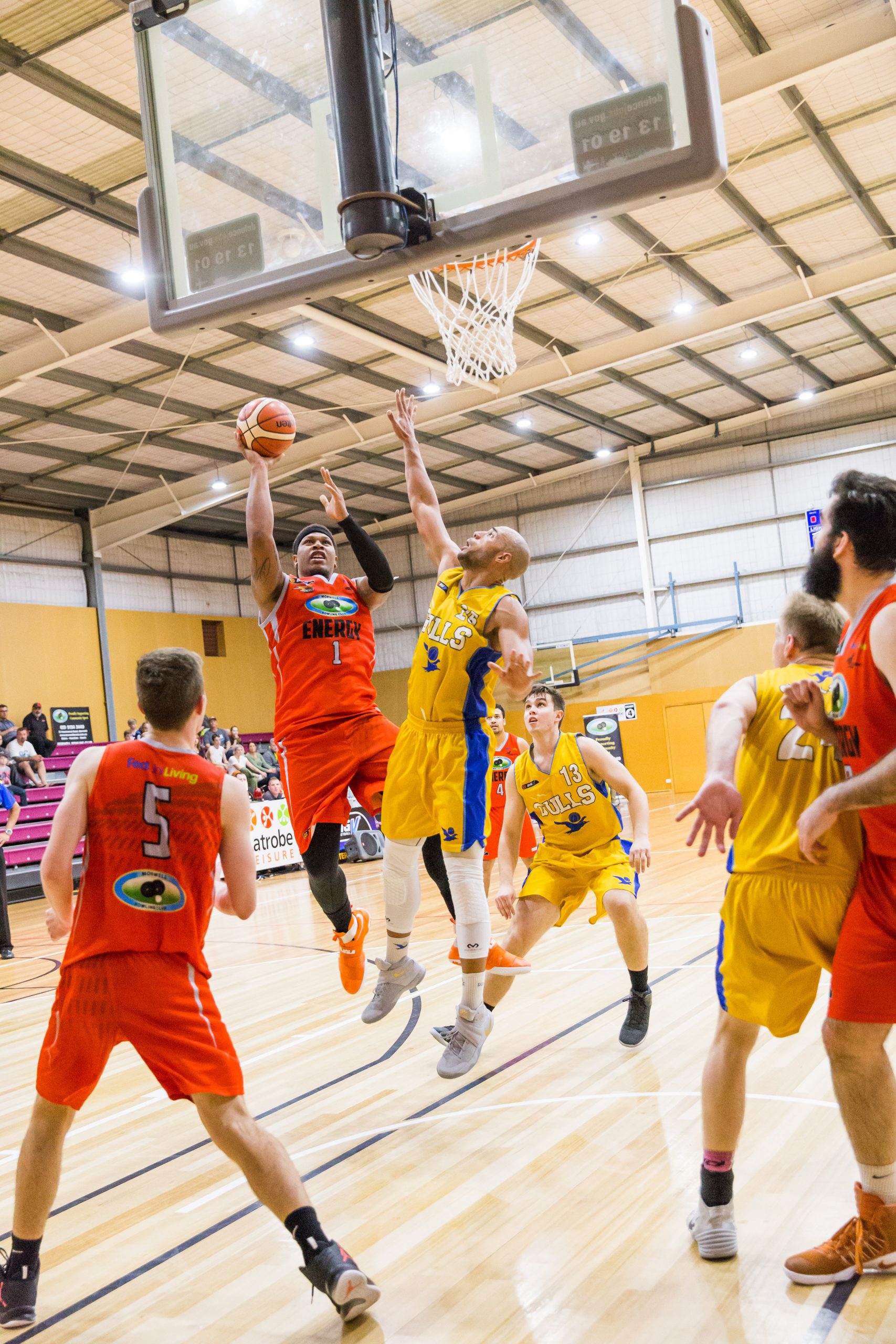 BASKETBALL
BIG V DIVISION 1 MEN

The 18-month unbeaten home record held by the Warrnambool Seahawks has come to a jarring end thanks to the Energy.

Latrobe stole home court from at the Seahawks' fortress, winning the first quarter and then going on to seal the deal, 74-89.
"It's a tough place to play… they haven't dropped a game this year, or last year, at home, so it was a good one to go down and get," Energy coach Jason Sutherland said.
"We've only won one first quarter for the season and to be up by 15 at the end of the quarter showed the guys came ready to play.
"It was a change in attitude and kind of worked for us and set us up for a really good performance."
Once again it was the imports doing the heavy lifting, with Kourtlin Jackson and Deondre McWhorter sharing 60 points between them.
The showing has earned the pair another listing in the Big V's team of the week, also known as the blue carpet.
"The two imports really did some damage on the weekend," Sutherland said.
"Dre with 27 and 18 boards really controlled the paint, so it set us up."
Latrobe now play in Keilor on Saturday before backing up against Blackburn eight days later.
Sutherland said carrying the momentum into the games against two yet-to-lose sides was important.
"It's a challenge and it's a exciting to see how far we've come," he said.
"It's an opportunity to take it up to some of the best teams, especially on the road.
"If we can bring the performance we had on the weekend, I think we're a really good show."
Saturday's win means the Energy now have a winning record back at .500 and find themselves fifth in their division, and eighth overall.