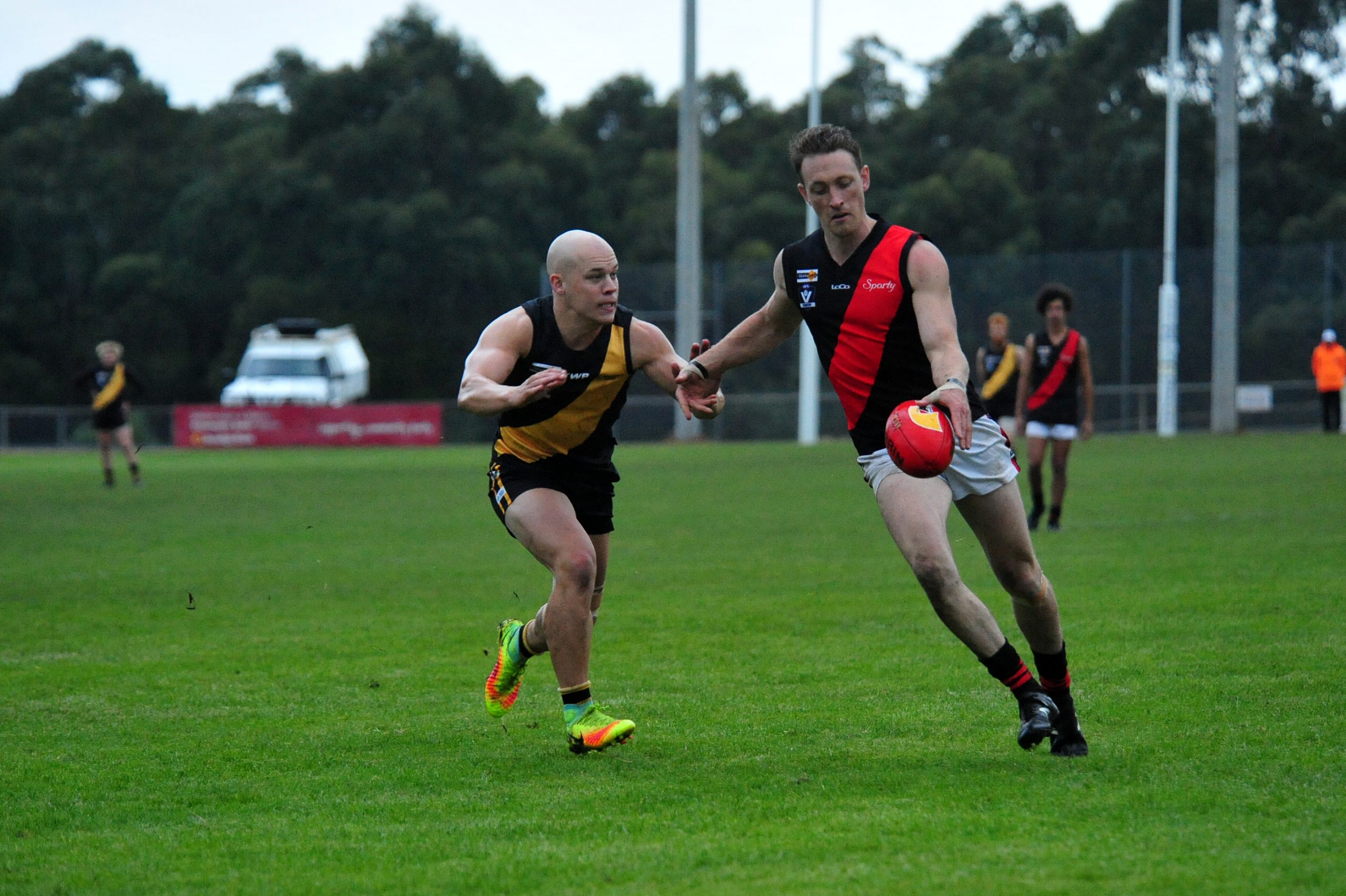 FOOTBALL
MID GIPPSLAND FL
There were some closely-fought battles during round five of the Mid Gippsland League last week with some nail-biting moments during the Yinnar/ Morwell East and Yarragon/ Newborough games that both went down to the wire in the last quarter.

While all that was going on, Yallourn Yallourn North slipped down the ladder to fifth position due to a couple of losses, despite a win over Mirboo North last week.
Trafalgar on the other hand will be looking for its third win in a row, so this game is sure to provide some great football.
Currently on top, the Bloods will be keen to maintain the lead and even though YYN has the home advantage, Trafalgar should gain the win.
Hill End v Boolarra

Both teams are struggling to find their form this season and Boolarra is still looking for its first win.
Only once have the Demons looked like they might win, in round two against Yarragon.
As it is, Yarragon is the only team Hill End has managed to gain a win over.
Newborough v Mirboo North

The reigning premiers are still looking a like good, strong side, despite a difficult and closely-fought game with Yarragon last week.
Mirboo North is a little more unpredictable and has fought hard but failed to win against the stronger sides in a few match-ups.
Newborough has the home advantage this week and will be keen to increase its position on the ladder with a win.
Morwell East v Yarragon

Even though Morwell East has shown some great football, it's just failed to secure a win when it had the chance, particularly over Yinnar last week despite many chances to convert goal-scoring opportunities.
Yarragon played a hard-fought game against the Bulldogs last week almost causing an upset in the final quarter.
Morwell East has something to prove this week at home and should secure a win against Yarragon which has struggled at times.
Yinnar v Thorpdale

Yinnar almost gave it away against Morwell East last week but managed to secure a victory by four points.
Still number two on the ladder, the side needs to maintain its position as the season is moving forward.
Thorpdale had a pretty easy win over Boolarra but certainly has some areas to work on if it wants to remain in contention.
Yinnar has showed some great form and should come out on top.