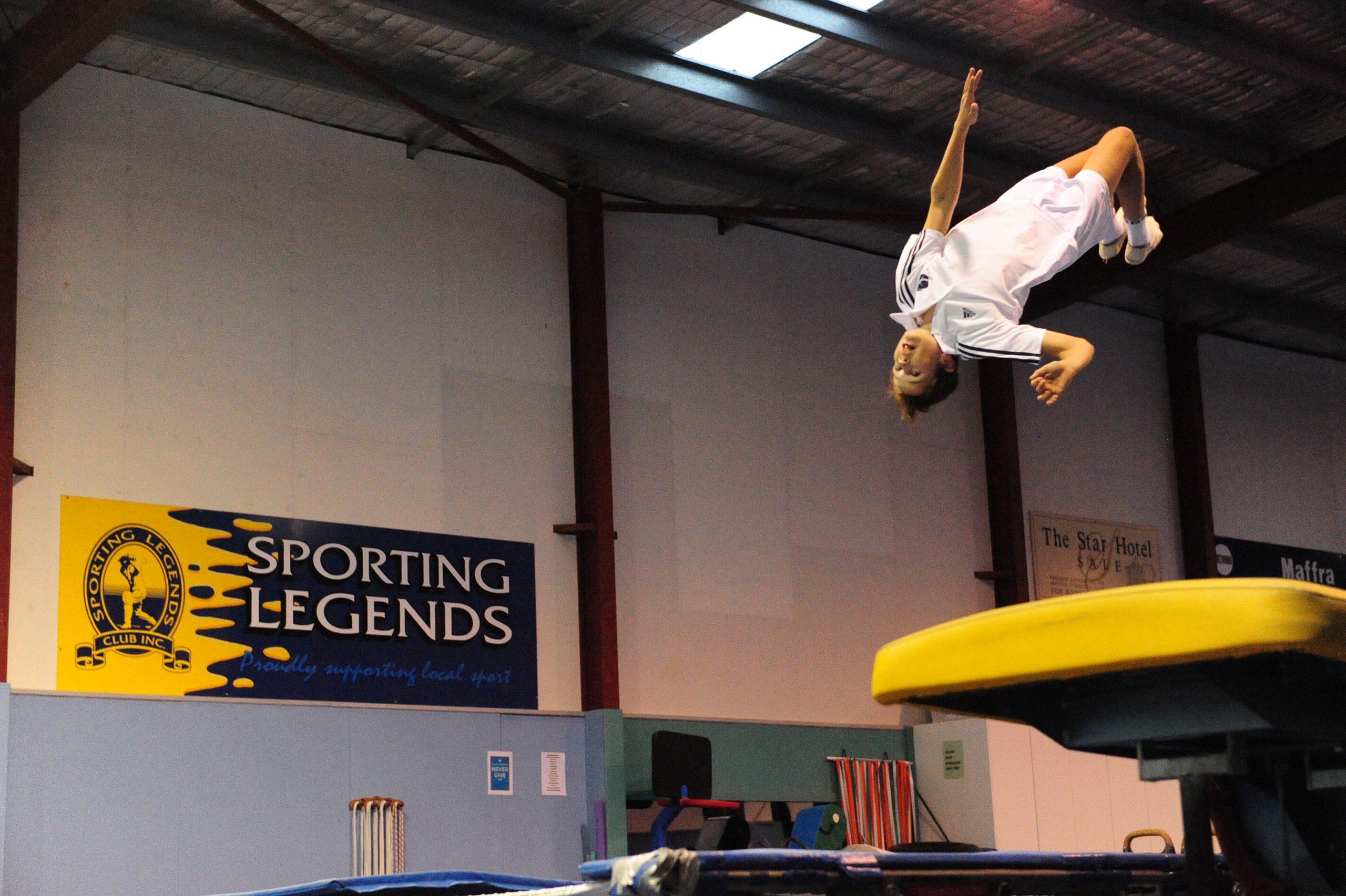 GYMNASTICS
After only four months in the discipline of double mini trampoline, a young Traralgon gymnast has found success and earned himself a place at the Australian Gymnastics Championships.
While 13 year-old Aaron Benc will compete for national glory, he said making the team was milestone enough and he wasn't going in pinning his hopes on gold.
"I'll just do however well I end up doing," Aaron said.
"I could be happy with anything because I've got to that level and that's a really cool achievement for me."
Aaron's also working hard to keep his excitement in check.
"It's overwhelming, because I've only been doing it for such a short amount of time," he said.
Even though the year 8 Trafalgar High School student has only been competing in double mini tramp for a few months, he's been a gymnast for about six years.
With experience across apparatus and tumbling, he was able to bring his already well-honed skills like balance, confidence in the air, and core strength to bear when tackling the double mini.
"It's from MAG (men's artistic gymnastics), that just sort of helped me with doing all the flips and stuff, it's made it easier to do the double mini tramp," he said.
Double mini trampoline falls under the sport of trampolining, and while some disciplines run at Olympic level, Aaron's does not.
The apparatus is smaller than most trampolines and sits with a kicker part angled down towards the gymnast, kind of like a ramp.
It's a one shot deal, if you don't get each pass spot on, there's no remounting and having another shot.
Competitors make a short run-up, hit the launch pad part of the tramp, do a trick, bounce off the main part of the trampoline, and do another trick into the dismount.
Aaron fits a lot into those two, very quick moments in the air and said his ideal pass was a barani double-back.
"It's like a front flip with a half twist to two backflips and land," he said.
Originally part of Energetic Gymnastics in Traralgon, Aaron has taken a membership at another gymnastics facility to be able to train for the double mini.
Each weekend he travels to Maffra Gymnastics Club to work on his skills under the guidance of coach Shane Fitzclarence-Goold and he'll compete for Maffra at the championships. He got into gymnastics after his sister Andrea began in the sport.
"My sister started off and I was like 'I may as well give it a go'," he said.
"I just wanted to do something that kept me fit and was fun at the same time.
"Being upside down and in the air is just what I like."
Aaron's event at the Australian Gymnastics Championships is set for Thursday, 1 June. The championships began this week at Hisense Arena at Melbourne Park.