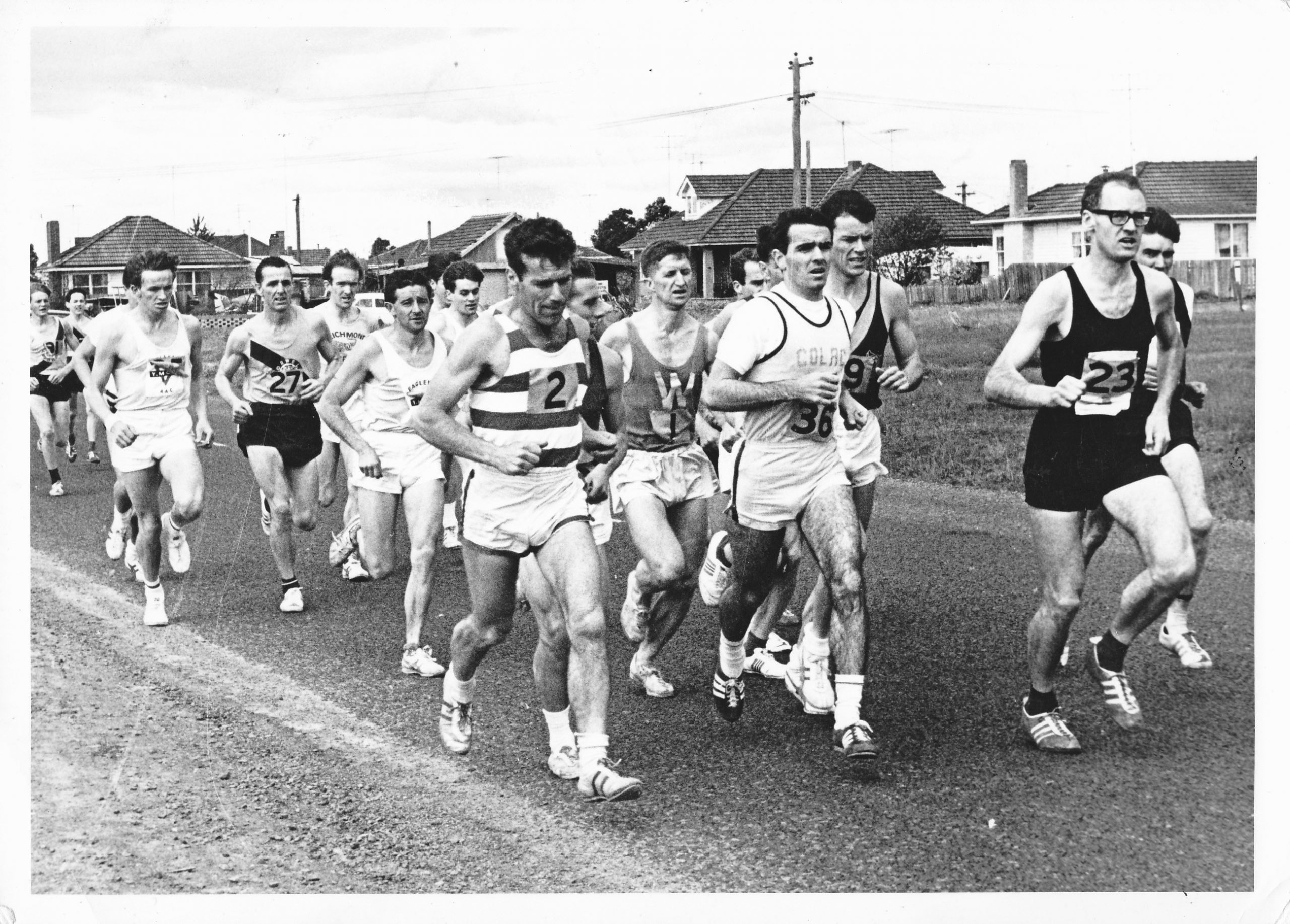 When Richard Jeffery lined up for the first Traralgon Marathon in 1968 he would have never imagined where it would take him or what the race would become.
As it was, the event was also Jeffery's first attempt at the distance, something he was convinced to run by founding Traralgon Harrier Barry Thompson.
Even though it was nearly 50 years ago, and the retired retailer is now in his 80s, the day is still fresh in his memory.
"I remember it quite well, the first one," Jeffery said.
"It was in late August and a very windy day. We ran to a fairly strong headwind.
"Going out we started at the Catholic Regional College and we went out towards the mill. We did a bit of a dog leg and came back into Morwell near Crinigan Road.
"Through Morwell, then back to the Old Melbourne Road via Latrobe Road, then we came back in a easterly direction from there.
"We went down the big hill, they call it Chook Hill, then we took the road out to Tom's Bridge, there we followed the main road back into Traralgon, through Tyers and finished where we started."
Jeffery began his journey into running as a boundary umpire in Traralgon.
He was noticed by Thompson, who convinced him to join the local Harriers, then less than a year old, and began running in the club's shorter distance events.
"He kept working on me in a very subtle way," Jeffery said.
"He came in one day and said, 'we have a three miler race next Sunday, you feel like having a go?'
"I was pretty half hearted about it but I decided to front up and ran a reasonable time.
"That enthused me a bit and though I'd have a go at the distance running."
From there it was only natural that Jeffery should line up in the first Traralgon Marathon.
It sparked a lifelong passion for long distance running that saw Jeffery compete in a further 18 Traralgon Marathons and another 52 across the state, including 10 Melbourne Marathons.
"Even though it hurts at times it's very satisfying," he said.
"The finishing line of a marathon is one of the most glorious sights."
The first Traralgon Marathon had 34 starters and since then Jeffery's witnessed the growth of the event over the next five decades.
He said the number of competitors had gone up and down over time and while the addition of other distances during the Traralgon event had swelled in overall numbers, he recalled the heyday of long distance running in the mid-'80s as a time when many people were keen on running the full 42 kilometres.
"Around the '82 Commonwealth Games everyone was inspired by (Rob) de Castella," he said.
"He caught these two Africans and that was a great inspiration watching him.
"I think that's why we got a very big field that year."