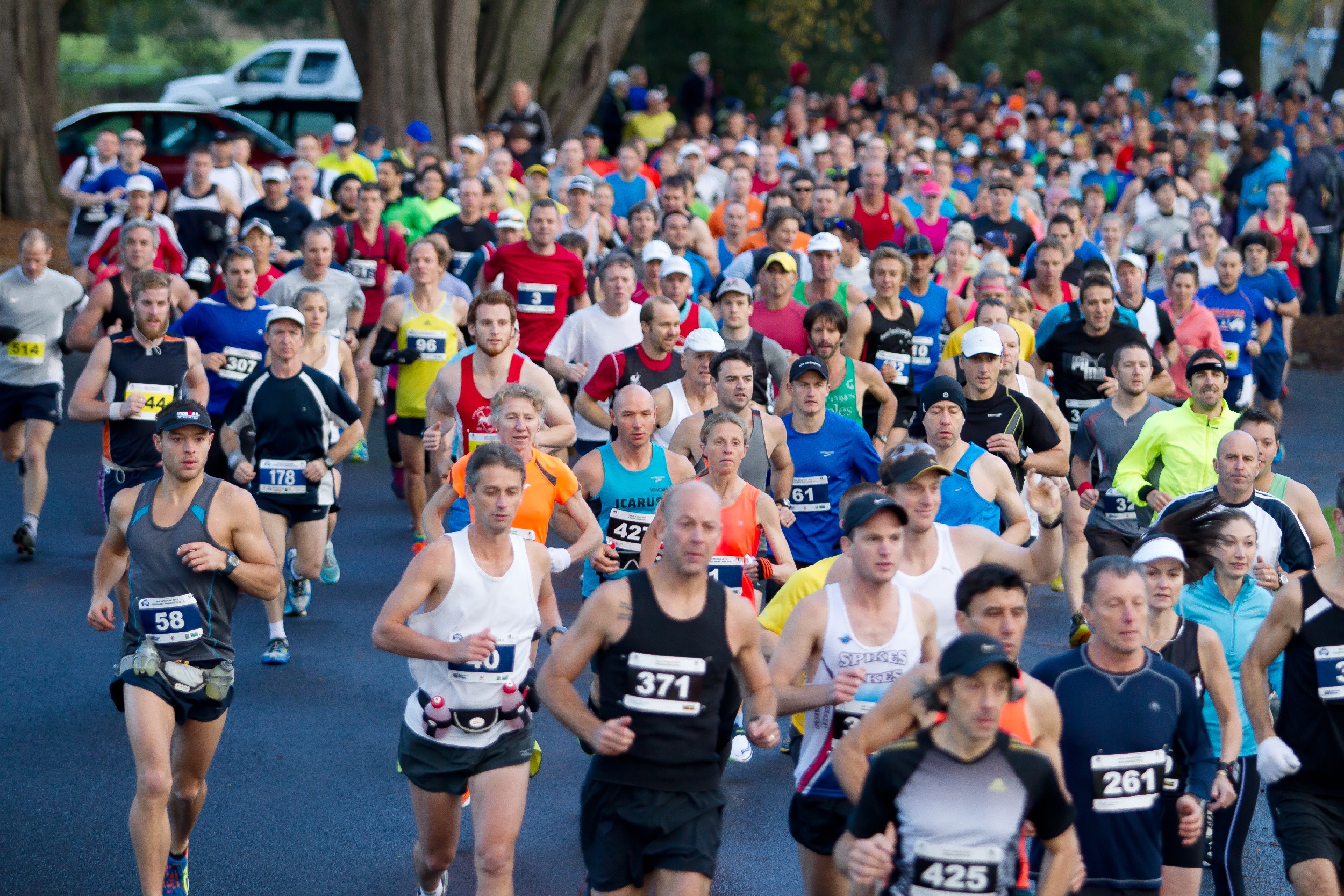 When runners line up for next Sunday's Traralgon Marathon, not only will they do it at the country's oldest 42 kilometre footrace but on the event's 50th occasion.
First run in 1968 as the sanctioned Victorian Country Championship, the race has been put on by the Traralgon Harriers Club from the very beginning.
Fifty years ago, 34 runners paid 30 cents each to enter, and 18 finished, including five local Harriers.
Barry Sawyer of inner Melbourne-based St Stephens Harriers was the very first to cross the line, in a winning time of 2 hours 26 minutes 53 seconds that still stands as the official race record.
On the second running, competitors were greeted by awful weather with visibility reportedly down to a few metres.
Of the 26 starters only 14 made it home that day, with local optometrist Ian Wheeler winning in 2.27.49.
In 1970 two-time Olympian Derek Clayton took the third race.
Two years later Phil Lear went on to win his first of two Traralgon Marathons, then doubling up in '76, saying, "I did what Derek Clayton was not able to do, win two Traralgon Marathons".
The first person to go back-to-back was Bob Guthrie, who won in 1973 and then again in 1974.
A decade after the first race, women began competing with Patricia Cooper having the distinction of being the first official female runner and winner of the event.
Mary Edwards won four in a row in the late '80s and early '90s and her 1988 effort still stands as the women's race record.
Morgan Tucker joined Edwards in the four-timer club with his wins between 1991 and '94.
It would take 20 years before another woman was able to match Edwards' effort, although Jodie Healey went close with two back-to-backs and a follow up in 2005.
Sandra Timmer-Arends was the runner to match Edwards, achieving the four-peat feat between 2006-09 and when added to her previous three wins took her total Traralgon Marathon titles to seven.
It's a total number of wins shared with one other runner, John MacKenzie.

He won his first title 2001 and then a second a year later. After time off due to injury, MacKenzie was unbeatable for half a decade, winning from 2008 to 2012, passing Edwards' and Tucker's four-in-a-row and joining Timmer-Arends on seven total Traralgon Marathon victories.
Recently, three runners have had multiple wins, Wollongong's Athene Chariotin 2012-13, ultra-marathoner Katherine Macmillan 2014-15, and Melbourne's Dion Finocchiaro, also in 2014-15.
The legendary Geoff Watt ran the first two races before his tragic death in 1969.
Boxer Johnny Famechon took part in 1998, running a time of 3.28.31.

Twelve months later the greatest thing to ever run out of the Otways, a then 68 year-old Cliff Young, shuffled his way around the course, coming in under 3 hours, 30 minutes. The next year, Young fired the stater pistol and then promptly joined the race.