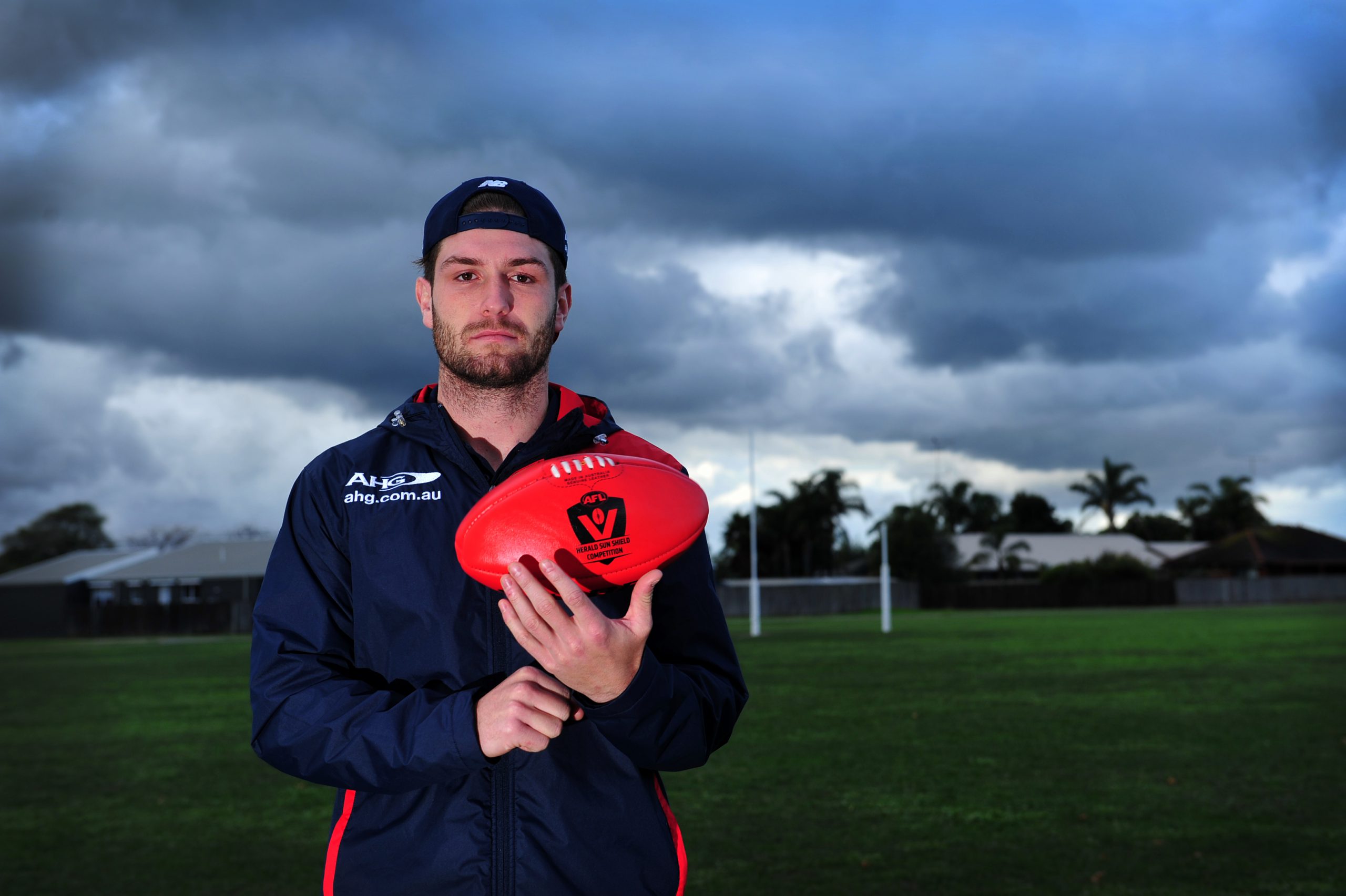 AFL
Looking back at his time with Gippsland Power, Melbourne defender Tom Bugg said one thing stood out for him, and it's not what you might expect.
It wasn't getting picked up by Greater Western Sydney as a 16 year-old, or a huge performance on the field, but something much more personal.
"I boarded at Caulfield (Grammar) and dad would pick me up and drive me down here (to Morwell), a two-and-a-half hour drive," Bugg said.
"The thing I remember is I got to spend a lot of time with dad, and then I got to see my grandparents every week.
"For me it was a really good time and I've got very good memories of coming up to my nan and pop."
Back in the region in late May for junior football skills clinics and the launch of the under 8 competition in Traralgon and District Junior Football League, Bugg reflected on where football had taken him and what it might hold in the future.
Along that journey, it's the people who have been with him, which he remembers most fondly.
Originally playing at Gembrook Cockatoo Junior Football Club and Beaconsfield juniors, Bugg lived in Pakenham Upper, right on the border of the Power-Dandenong Stingrays and Eastern Rangers player catchments.
He also played school football at Caulfield Grammar.
As it was, Bugg was zoned to the Gippsland Power and played with the development squad.
He remembers the time, and people, fondly, including Power general manager Peter Francis, who was friends with Bugg's grandfather.
"I couldn't speak highly enough of that organisation and the support they had for me, especially living away from home and travelling all the way up here," he said.
Bugg was one of the prospects taken in the GWS expansion draft.
That meant relocating to Sydney where he joined the new team's family-friendly atmosphere under the oversight of Kevin Sheedy.
"We all lived together at Breakfast Point, it was like a little community," Bugg said.
"Parents were really involved, my parents flew up every second week to watch me play and that really helped me at the start.
"Sheeds was great, I grew up barracking for Essendon, so to have Kevin Sheedy as my first coach was unbelievable.
"Not only Sheedy, but Mark Williams as well, he was never the senior coach but so involved with kids in the development side."
After four seasons with the Giants, Bugg requested a trade back to Victoria, eventually landing at Melbourne, a side he described as, "the best fit for me".
There he came under the guidance of another legend of the game, Paul Roos.
"It's cool, I had Sheeds into Leon Cameron, and also had Choco (Williams) involved up there, and just had Roosy, into Simon Goodwin," Bugg said.
"It's a lot of experience and a lot of different things to learn off each.
"At the moment I'm really loving my time with Simon Goodwin, I feel like he's really a relationship-based coach and that helps me because I'm a real social person."
While he's missed out on GWS's breakout season this year, the Demons are also an up-and-coming side.
There's a strong chance the Giants could come up against Melbourne in meaningful September games and even the grand final.
It's a hypothetical that hasn't escaped Bugg.
"I actually visualise that stuff all the time," he said.
"It would be good, I think it would be a great experience, for two young clubs to come up and play like that.
"It would be exciting, not only for me but for the fans as well."