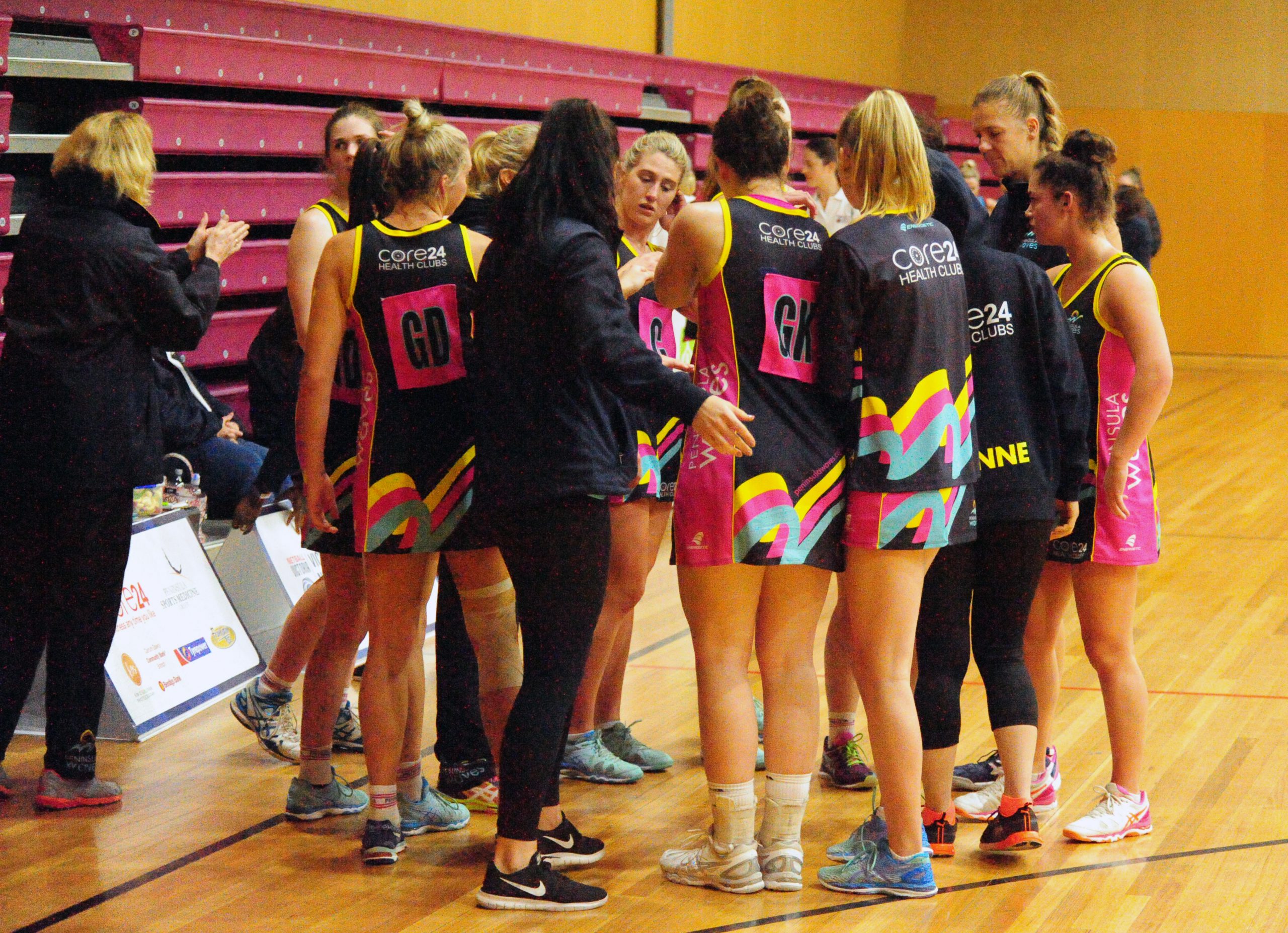 NETBALL
VNL
Saturday night's Victorian Netball League championship game between the Monash University Storm and the Peninsula Waves has been labelled a success after more than 350 people packed into Traralgon Sports Stadium on Saturday night.

Netball Victoria operations manager Angela Banbury said the showcase event offered an opportunity for Gippslanders to watch the state's highest level of competitive netball without commuting to Melbourne.
"It's a standard that not a lot of people get to experience," Banbury said.
"It's normally played on a Wednesday night so people from Traralgon probably wouldn't get to (Melbourne) unless they were playing themselves."
The regional game was part of Gippsland Storms' alignment with Monash University, which was established in 2014.
Monash University Storm coach Jacqui Hansen said the alignment had offered a mutually beneficial relationship for players, coaches and officials across the region.
"Gippsland has some fantastic players and networks down here, it's a really strong region so the more we can offer each other, the better it is for the game," Hansen said.
"This is our last game out this way for the year but I think part of our continuing strength with Gippsland is to have more games down this way."
It comes as clubs within the VNL are offered an opportunity each season to host two games at a venue aligned to the club or association, as the Storm hosted their two games at Pakenham and Traralgon.
"So between Pakenham, Traralgon and possibly a couple of other venues, there's absolutely no reason why we wouldn't try and have more games down here in the future," Hansen said.
"It also highlights to the locals that they have a club willing to come to this area and recruit from across Gippsland."
Other regional areas to attract championship games this year have included Ballarat and Geelong.