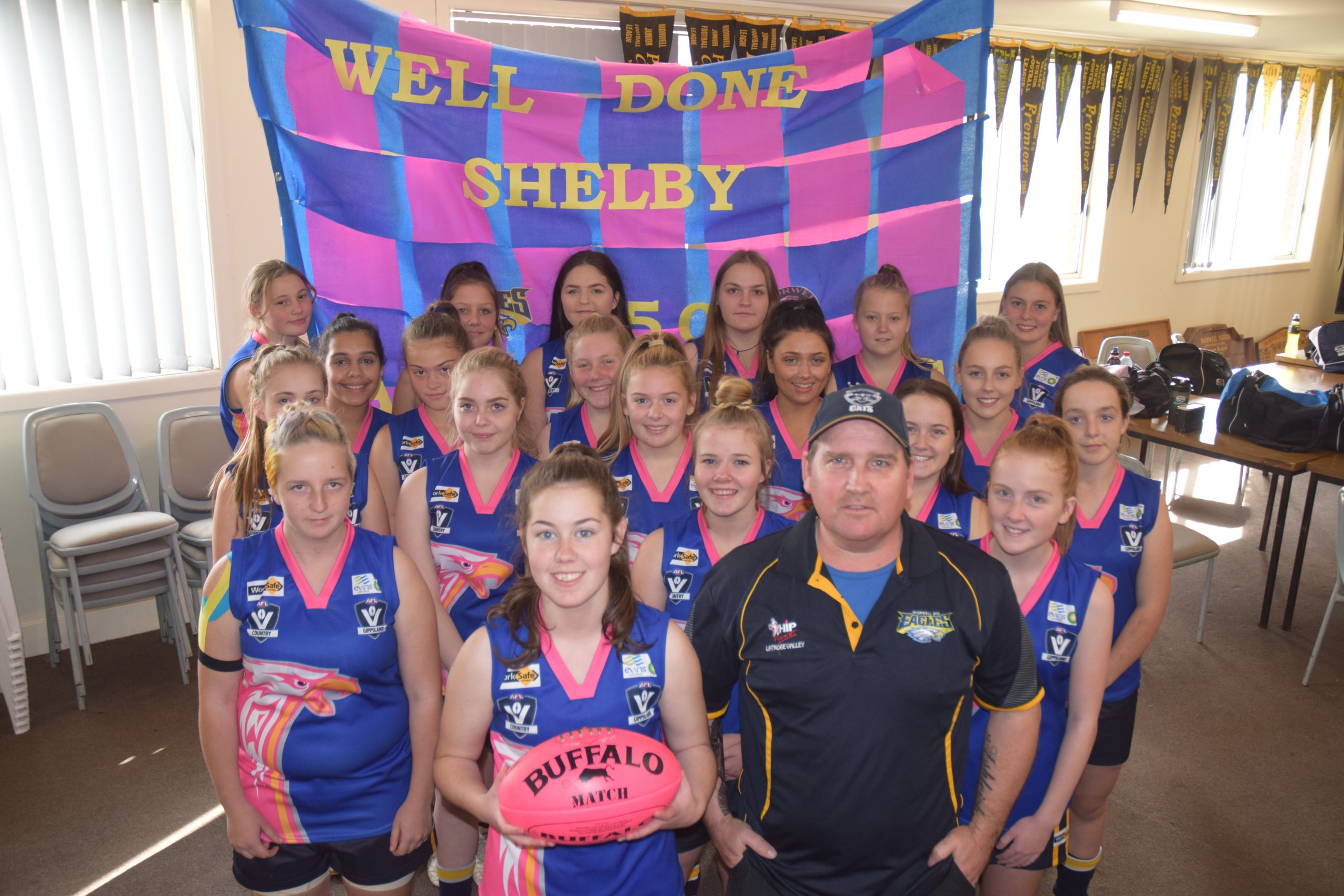 For most footballers, 150 games is an often out-of-sight achievement.
But for 16 year-old Shelby Felmingham, it was a "dream come true" yesterday as the Morwell Eagles youth girls vice captain celebrated the milestone against Warragul Colts at Northern Reserve.
Speaking to The Express, Shelby explained how she became passionate about playing junior footy.
"I started playing for Morwell when I was six years-old, I always watched by brother train and play," Shelby said.
"I used to come to the games as a kid and from there on my passion started and to this day – I just love playing footy."
The young rover-centre, currently completing year 10 at Sale College, said the introduction of the AFL Women's competition this year had reinforced her determination to play Aussie Rules.
"I really hope that I can pursue a career in footy now that there's not only a pathway for me, but for other women and girls as well… hopefully we can follow our dreams and make it come true," Shelby said.
The "die-hard" Collingwood supporter received much praise from Morwell youth girls coach Chris Frazer who acknowledged Shelby's commitment and determination to the club, on and off the field.
"Shelby brings a lot of skill and leadership to the club, particularly around senior development with newer girls who may have never kicked a footy," Frazer said.
"She does her role as vice-captain extremely well, she looks after the (forward line) on game day and the captain looks after the other half.
"She's a great kid to coach, very respected within the club and she's been here since day one so she's been in it for a long time."
While the Eagles were unable to secure a win against the Warragul Colts, going down 9.4 (58) to 2.1 (13), Shelby was named best on the ground.