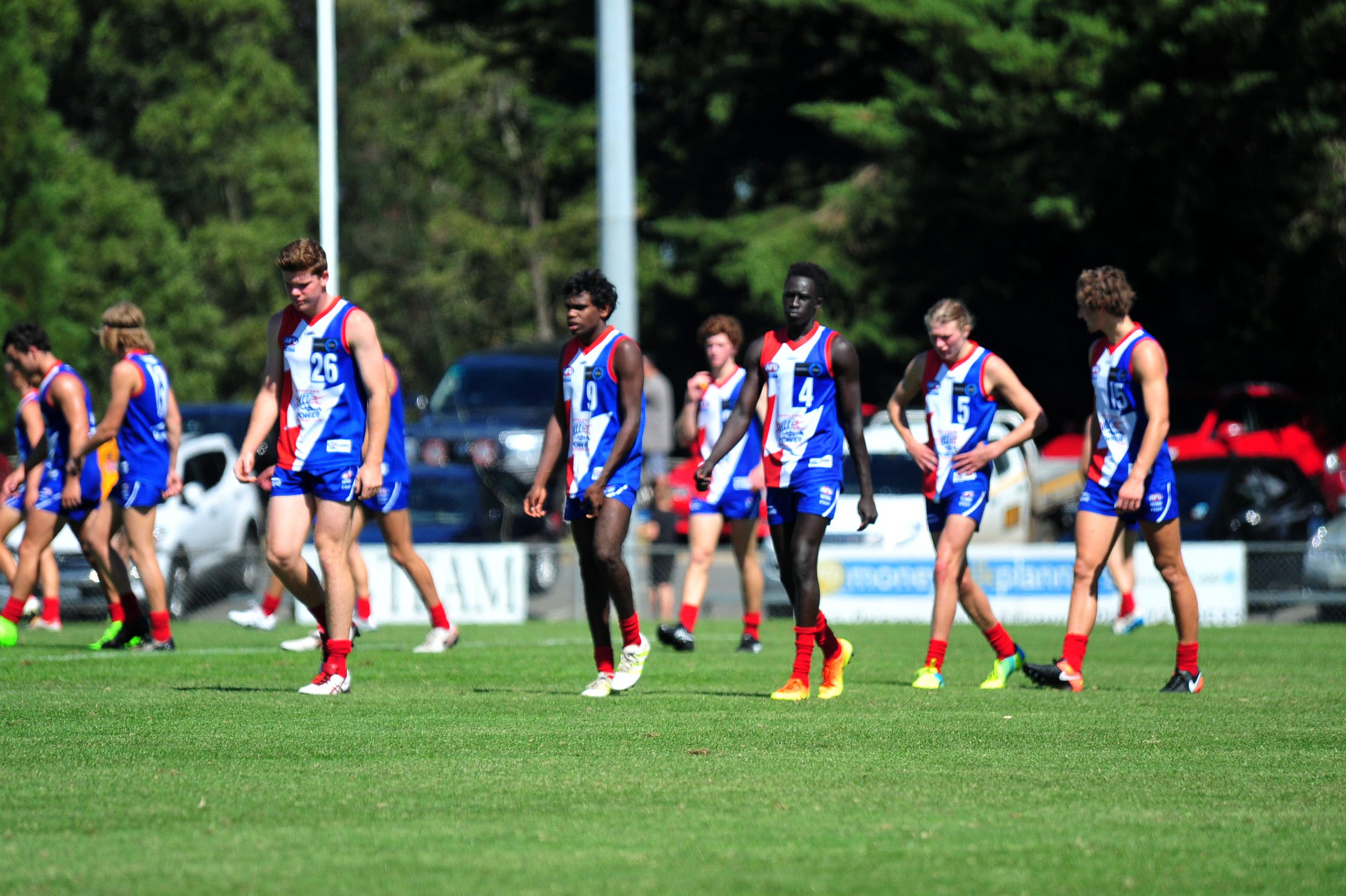 FOOTBALL
TAC CUP
Round 10 of the TAC Cup season presented Gippsland Power with a strong challenge after they had caused the upset of the season, defeating the Geelong Falcons in their previous match.

After losing several games narrowly earlier in the year, the Power was able to overcome the Greater Western Victoria Rebels at Casey Fields 15.14 (104) to 12.5 (77).
Injuries to strong defender Travis Bindley and dashing forward Irving Mosquito made the task more difficult and the fact that captain Aidan Quigley was rested after state duties added to the problem they faced.
On a very positive note, Austin Hodge, Will Leslie and Liam Carrol were back from injury while Cody Henness returned from the national championships.
In the opening minutes of the term, the Power was playing its trademark intense football but were going too short by hand and foot when they used the ball.
Will Stephenson generated excellent team play as he linked with Xavier Duursma and he found Kyle Reid who gave the team a two-point lead at the first break.
It had been a sound start by the Power but there was till scope for improvement with the boy's finishing.
An unlucky bounce allowed the Rebels to kick the opening goal of the second term but great contested football by Bailey Beck and Stephenson set up Reid for a long goal.
Stephenson became the finisher with a great goal off the pack but the Rebels replied courtesy of two deplorable umpiring errors.
The contest remained tight throughout the second quarter and by the main break Gippsland trailed by three points, 6.6 (42) to 7.3 (45).
The Power coaching panel was pleased with the endeavour of the side in contests all over the ground but, the turnovers were still being costly on the scoreboard.
In the opening minutes of the third quarter, the Power set up several scoring chances but were unable to convert them to goals.
In stark contrast, the Rebels scored a vital goal from a rare forward thrust and this exemplified the problems that occurred when hard-won opportunities were squandered.
There was not much separating the two sides at the end of the third, with Gippsland trailing by a solitary point.
The Power's fitness was obvious in the final term as they put even more intense pressure on the Rebels with tackling and their commitment to quick team football.
They missed some chances to further extend their lead but the intensity continued.
In the dying minutes the Rebels scored but Reid then took a fine intercept mark and kicked the Power's sixth for the quarter.
For Gippsland, Stephenson and Kyle Reid kicked four goals each, Callum Porter and Boadie Motton two, while Duursma, Matt McGannon and Will Broadbent slotted one major apiece.
The result leaves Power in seventh place on the ladder, four points behind the Northern Knights.
Next round Gippsland takes on the second-placed Oakleigh Chargers at Warrawee Park.