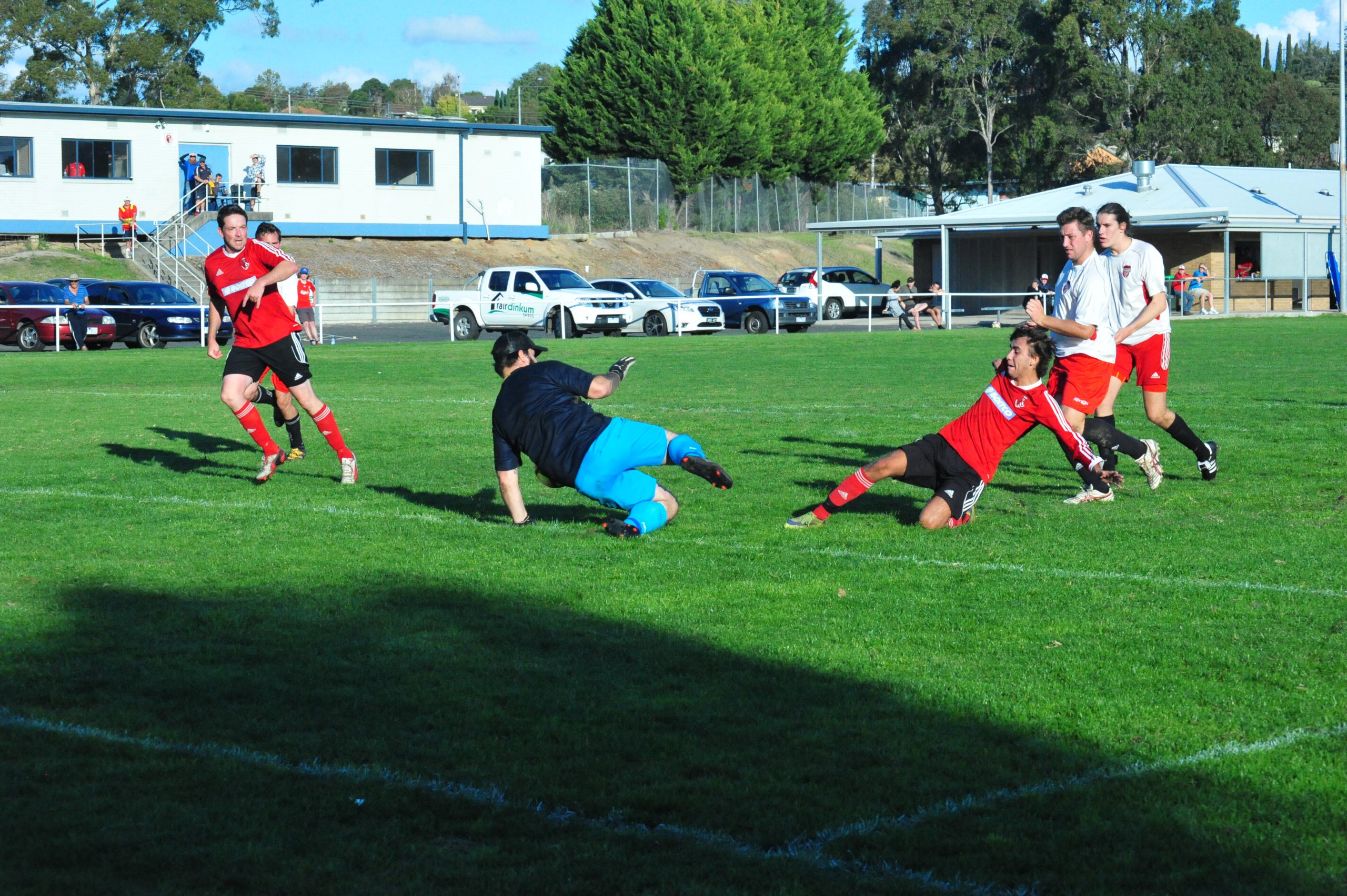 SOCCER
LVSL
The points were shared in the Moe United-Monash Wolves derby for the second time this season as the sides fought out a 1-1 draw in round 13 at Moe's Olympic Park.
Monash was without keeper Leon Cook and his replacement Enda Murphy was in action early, tipping Riley Atkinson's effort wide.
It only took five minutes for the home side to open the scoring, as Monash failed to clear a corner with Luke Bathgate on hand to prod the ball home.
The contest was tight, with neither side able to fashion clear-cut openings as Moe headed to the sheds in front.
The Wolves hit back early in the second half with Ryan Semple's pin-point delivery fired home by full-back Marcus Krznaric as the visitors began to gain the ascendancy.
Braden Paulet squandered the best opportunity of the half to head the Wolves into the lead, heading wide from close range.
With Monash controlling the majority of possession, the Red Devils defended skilfully to hold onto a share of the points.
Despite the draw, Monash comfortably reclaimed the Fred Gauci Trophy.
In other LVSL games, Fortuna '60 lost to Falcons 2000 1-4, Traralgon City and Newborough Yallourn United drew 1-1 and Traralgon Olympians won against Sale United 4-1.
Churchill United lost to Trafalgar Victory 3-4 and Tyers Lightning won against East Gippsland United 2-1.