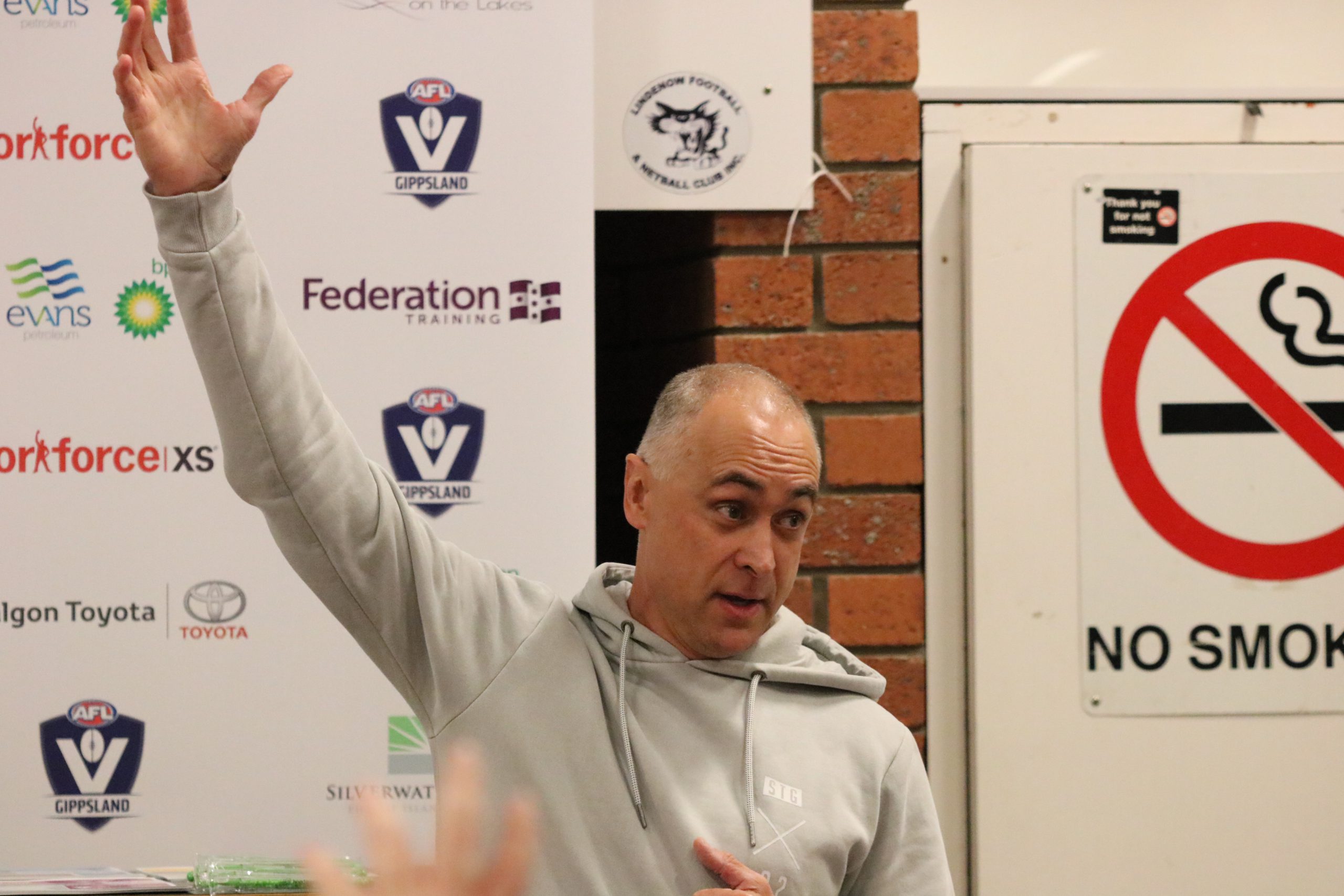 AFL champion Wayne Schwass knows all too well the importance of speaking openly and honestly about mental health.

The 48-year-old battled anxiety and depression throughout a decorated playing career that spanned 282 VFL-AFL games for North Melbourne and Sydney and featured such highs as three club best-and-fairest awards and the 1996 AFL premiership.
For more than 12 years he suffered in silence, with only wife Rachel and two health professionals aware of his struggles for six of those.
Since going public with his battle in 2006, Schwass has been a passionate and vocal advocate for change in the way society talks about mental health and has served as ambassador for AFL Gippsland's Mental Health Round for the past three years.
Ahead of this weekend's annual event, Schwass praised clubs for embracing the initiative and doing their bit to reduce the stigma associated with mental illness.
"Football and netball clubs are places where people come together and we do a lot right when it comes to looking after people on the football field and netball court but we need to start taking better care of each other away from the game," Schwass said.
"It's important to have these conversations because it creates an environment where people feel comfortable to talk about real issues that could be causing stress and anxiety.
"When you create a culture and environment where you encourage openness and honesty you can potentially deal with something at an earlier stage."
North Gippsland Football Netball League clubs Traralgon-Tyers United and Churchill and Mid Gippsland Football League clubs Thorpdale and Trafalgar are among those putting the spotlight on mental health this weekend, as two of eight fixtures across Gippsland – one in each of the region's senior football and netball competitions – dedicated to the cause.
Home teams in participating games will wear light blue football socks and netball bibs to raise awareness of mental health issues in the community, with the club that wins the most games of football and netball played on the day awarded the Mental Health Round Champions Cup.
Following each game, the Alliance Medal will be presented to a player who best displays courage, determination and teamwork on the football field or netball court.
Representatives from the Gippsland Mental Health Alliance, which comprises a range of organisations, such as Within Australia, Headspace and Latrobe Regional Hospital, will be in attendance with information and resources about services available to people in Gippsland.
Schwass said the simple act of wearing different coloured socks for a week could trigger a "potentially life-saving" conversation among a club's players, volunteers and supporters.
"It's the value and importance of people talking and asking for help, especially men in my experience," Schwass said.
"Anything that helps raise awareness of mental health and recognises the importance of it is fantastic and Gippsland football and netball clubs are clearly heading in the right direction with this initiative."
In addition to the themed round of competition, AFL Gippsland Mental Health Round features three community events at local football netball clubs with Schwass as guest speaker. The final event for this year takes place at Yarram next Thursday.