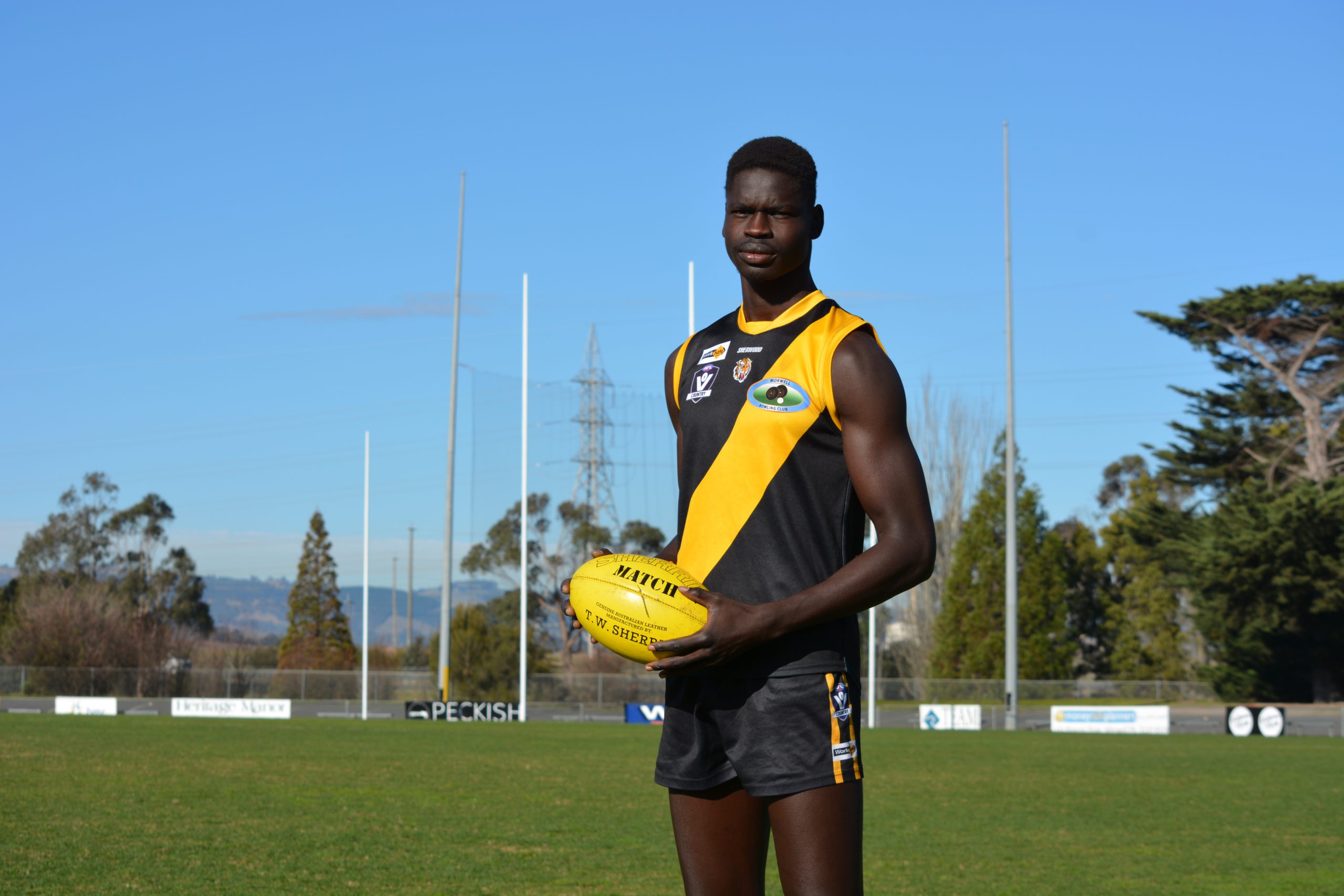 FOOTBALL
If you met Isaac Abas a few years ago you would have struggled to get a single word out of him.

Naturally shy as a young boy and a South Sudanese migrant who first arrived in Australia with his family in 2006, Isaac was quiet and reserved.
But playing sports has changed all that.
"If I move to a new club it would be hard to get one or two words from me," he said.
"But once you get to know me and I feel comfortable with the people in the club I won't stop talking."
The 21 year-old education student is currently completing a coaching scholarship for Hawthorn Football Club which, enables him to play with VFL club Box Hill Hawks.
A natural when it comes to soccer, the two-metre-tall Federation University student realised it was time to shift to footy three years ago to pursue his dream of playing sport professionally.
He was just 10 years old when he moved to Melbourne with his mum and six siblings and in 2007 the family moved to Morwell.
Isaac said it took him some time to adjust to the community as he didn't speak English.
He enrolled in a language class and created new friends through other students who also came from a multicultural background.
Isaac started playing soccer while in school after moving to Morwell but gave footy a try in 2014 and is now playing for Morwell.
Isaac said sport gave him the opportunity to remove himself from stressful situations.
"When I have issues I just kick a soccer ball or kick a footy and in that moment alone with your friends all those issues go away," he said.
The fact that two of his brothers also play sport has helped Isaac deal with the challenges of being a young man from a multicultural background trying to play a part in the community.
"We're helping each other in that area," he said.
Isaac said while most Sudanese parents expected their children to focus their time on their studies he knew as a young child that he also wanted to pursue a sporting career.
Isaac has his eyes on playing AFL football through his training with Hawthorn and Box Hill.
"I have no issues of wanting to quit, I want to take all the opportunity I could get," he said.
Isaac said he liked the fact that footy clubs treat each other as family and that they have each other's back.
He credits Morwell Park Primary School principal Chistopher Joustra for playing the role of "boss and father figure" to him since his family moved to the Valley.
"If I got a few (issues) I talk to him. He tells me what I should know and not what I want to hear," Isaac said.