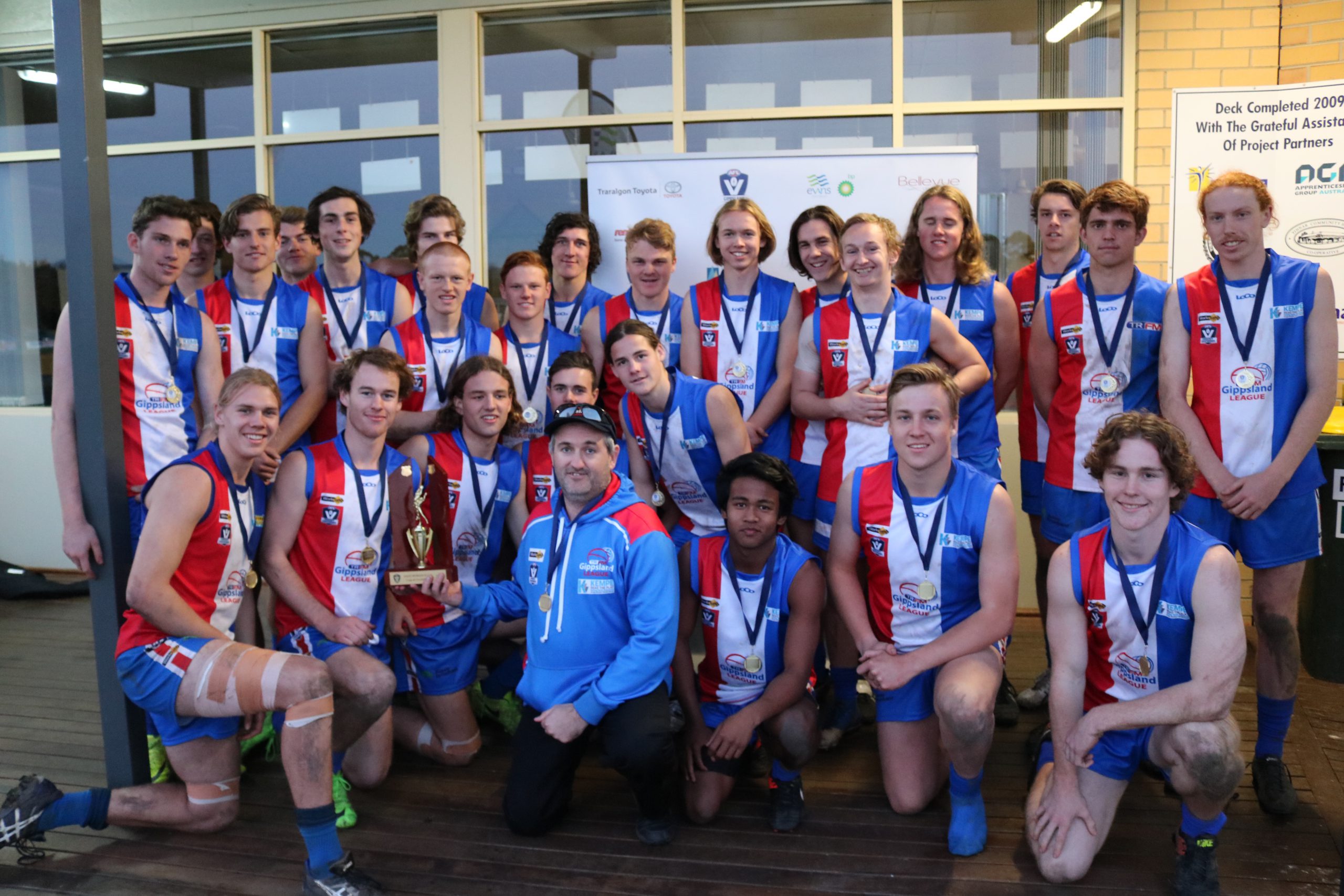 The Gippsland Football League dominated proceedings at the annual Evans Petroleum Cup, taking out both grades at Yinnar Recreation Reserve on Wednesday.
The powerhouse league met expectations and recorded a clear scorecard for the day, with nine wins from as many games.
The under-18 team kicked things off with a 41-point win against the North Gippsland Football Netball League.
The win set the tone for the day, with a 16-point defeat of eventual runner-up Ellinbank and District Football League the closest an opponent managed to get.
Gippsland League midfielder Anthony Rosato was voted player of the carnival by the umpires and was also named Gippsland's best player.
Matthew Notman, Jacob Davis, Joel Mitchell and Ryan Sparkes were best for Ellinbank and District, North Gippsland, Mid Gippsland and Alex Scott and Staff West Gippsland Football Netball Competition, respectively.
It was a similar story in the under-16 division, with Gippsland finishing undefeated, including two 100-plus-point wins.
Small forward Harvey Neocleous was named player of the carnival, receiving the three votes as best-on-ground from the umpires in all three games, and was also named Gippsland's best player.
Joshua Smith, Lachlan Hedrick and Bayley Paul were the best players for West Gippsland, Ellinbank and District and Mid Gippsland in the under 16s.