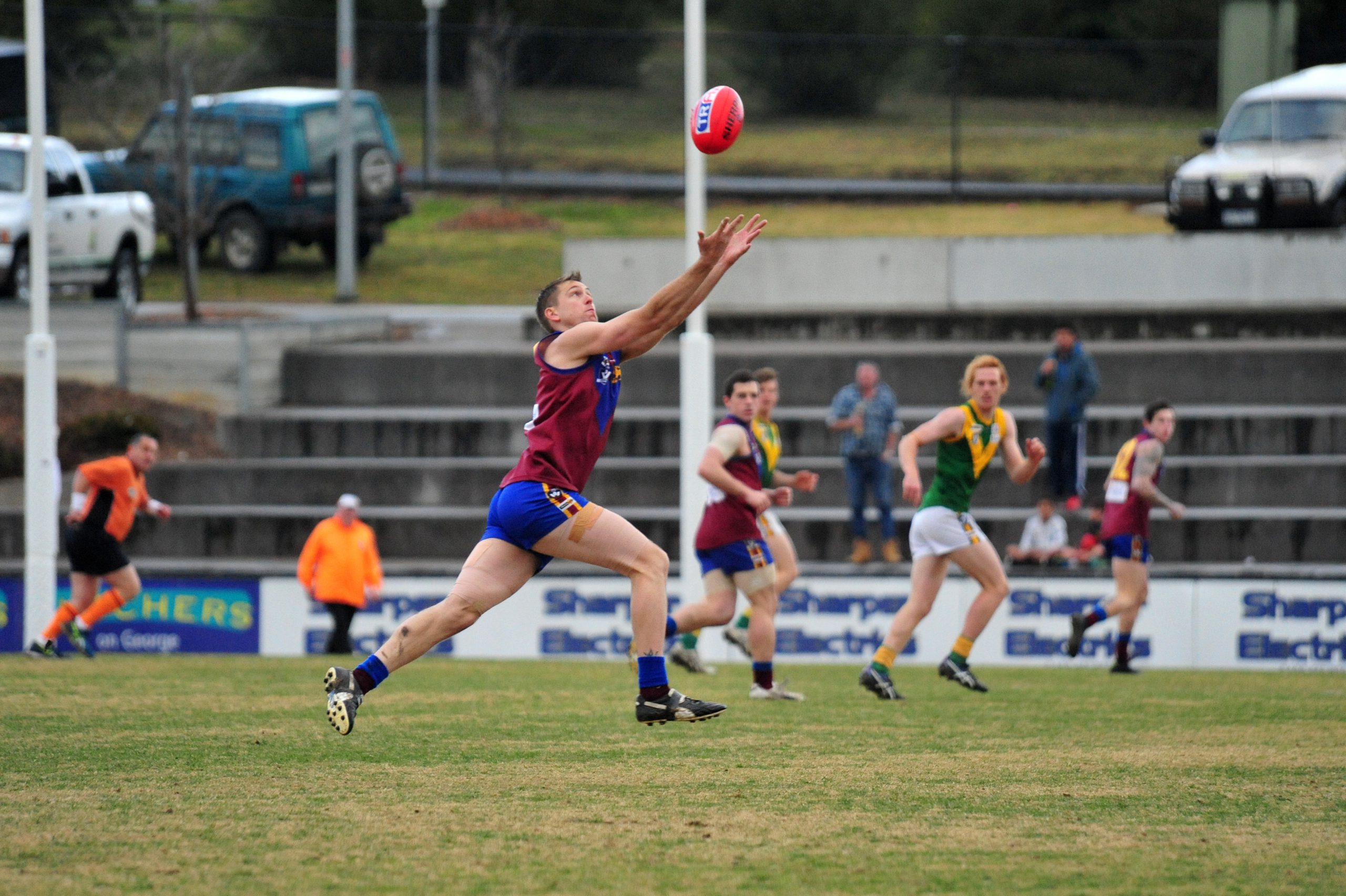 FOOTBALL
GIPPSLAND LEAGUE
Warragul was too strong at home for Wonthaggi at the weekend, running out 13.11 (89) to 6.11 (47) winners.
The win is Warragul's sixth for the season and means it hangs on to seventh spot while Wonthaggi is ahead on percentage in sixth.
Nathaniel Paredes and Brayden Fowler kicked four each for Warragul in the win while William Joplin was the only multiple goal-scorer for Wonthaggi with two.
Gulls' coach Steve Kidd said an even-spread of contributors across the ground was crucial in his team's win.
"Every single one of the 22 players contributed well and everyone did their job," Kidd said.
Kidd cited the "amazing" performance from Paredes as a highlight for Warragul.
"(Nathaniel) played in the midfield and kicked four goals, and really all our mids stepped up to cover the slack," he said.
Ahead of the round 16 game against cellar dweller Drouin, Kidd said the pressure would be on the Gulls to match their last performance against the Hawks.
"The challenge for the players is to replicate what they did last time and with a young team you can be up and down but we need to challenge them to do it again," Kidd said.
Warragul will be two men down for this weekend's clash, with injuries to Dylan Proctor (broken collarbone) and Daniel Giardina (broken hand).
Wonthaggi will also travel in round 16 and meets Morwell on its home turf.
Bairnsdale v Morwell
Morwell was too good for Bairnsdale at the weekend, travelling well to record a 10.8 (68) to 6.1 (47) win.
Bairnsdale was wasteful on goal and had chances to clinch its first win of the season.
Scores were level on 45-points apiece at three-quarter-time, but Morwell tore away thanks to consecutive goals from Brandon McDonald to secure the win.
An even spread of goal kickers presented for Morwell.
Brandon McDonald scored three in total and James Jacobsen and Ryan Tatterson two each.
Andrew Nelson kicked two for the Redlegs in the 21-point defeat and was rewarded with an appearance on the best-on-ground list.
Tyler Hillier nabbed best-on honours for the Tigers and was joined by Michael Duncan and Robert Michaelides.
Morwell is fifth on the Gippsland League ladder while Bairnsdale is ninth.
Bairnsdale is faced with a tough ask in round 16 as it travels to Traralgon to take on the Maroons while Morwell hosts Wonthaggi.
Drouin v Leongatha
Drouin never looked like challenging ladder leader Leongatha at the weekend as the Parrots streamed to a 20.26 (146) to 6.5 (41) win at Community Bank Oval.
Leongatha led by just two point at quarter-time, but a seven-goal onslaught in the second put the game beyond the Hawks' reach.
John Ginnane bagged five for the Parrots, Cade Maskell three and Josh Hopkins, Cameron Stone, Chris Dunne and Kyle Cooper each scored two.
Leongatha is sitting pretty atop the Gippsland League ladder with 13 wins and hosts Sale in round 16.
Drouin remains in last spot yet to record a win for season 2017 and will host seventh-placed Warragul this week.
Maffra v Traralgon
Maffra was too strong at home when it hosted Traralgon on Saturday, piling on 17 goals to record a 17.12 (114) to 8.7 (55) win.
Mitchell Bennett and Danny Butcher kicked three each for the Eagles, with Kade Renooy, Daniel Bedggood and Daniel O'Brien each scoring two.
The Eagles are second on the ladder, matching Leongatha in top spot with 13 wins.
Traralgon is three games off the pace in third.
Maffra travel to Moe to take on the Lions in round 16 while Traralgon hosts Bairnsdale.
Sale v Moe
Sale hung on in a close encounter to record an 11-point win over Moe at home in round 15, 16.11 (107) to 14.12 (96).
Kane Martin kicked four for Sale, and Jordan Dessent and Rhys Carter two each.
Oliver Collins took out best-on-ground honours and was joined by Jack Lipman and Adam Wallace.
Sale coach Shane Fyfe said the Magpies were lucky to come away with the win.
"We knew it was going to be a tough game and they really came at us in the last quarter and came home pretty hard," Fyfe said.
"Our midfield was really good, they won the footy and we had some leading forwards which was handy."
Ahead of this weekend's match-up with second-placed Maffra, Fyfe had no expectations.
"We'll concentrate playing our style of footy which we've been doing well and we'll take the next challenge and see what happens," he said.
Sale is in eighth position on the Gippsland League ladder with five wins while Moe sits three games clear of Morwell in fourth.
The Magpies travel to Leongatha in round 16 action and Moe plays host to Maffra at Ted Summerton Reserve.