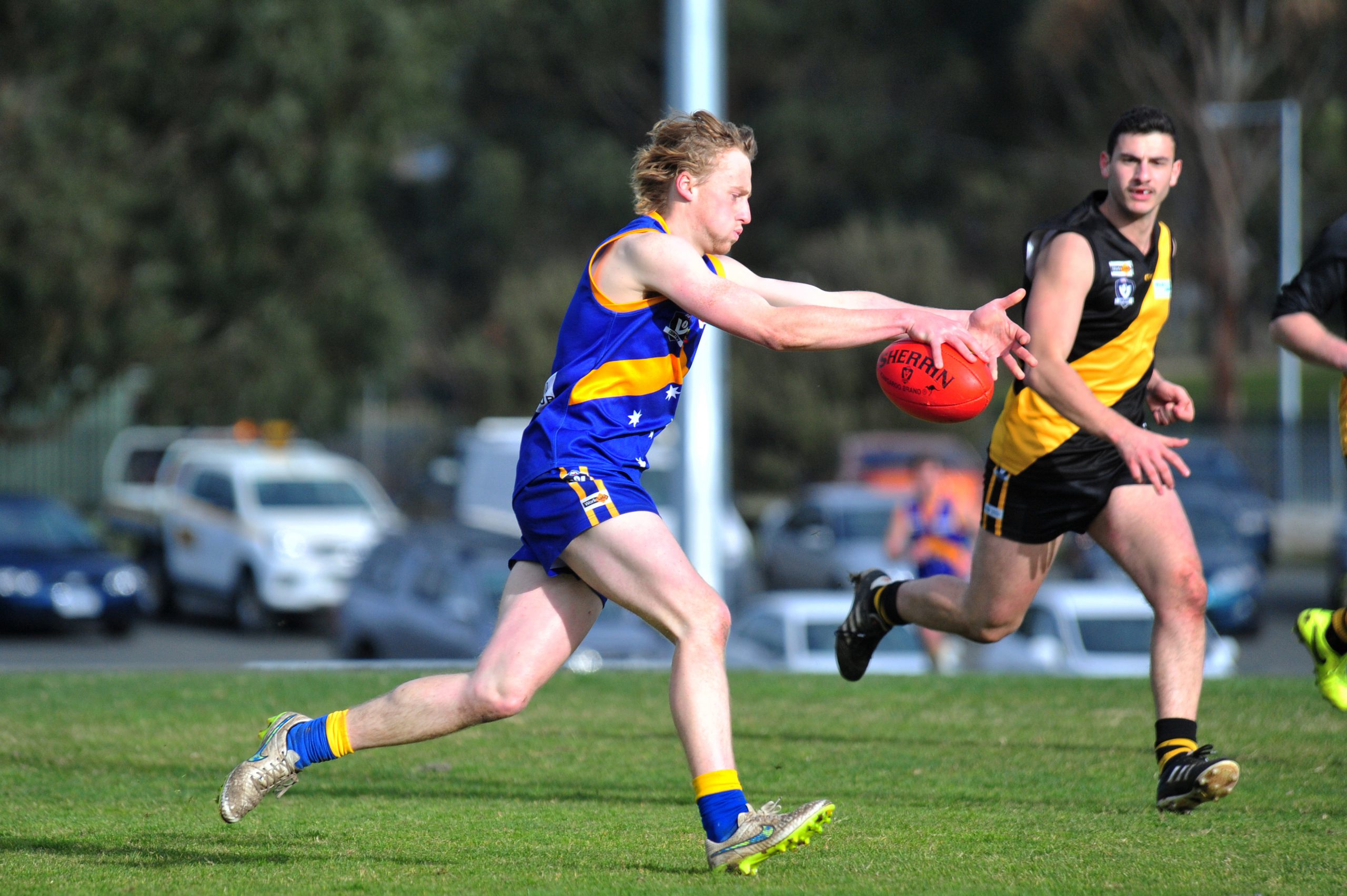 FOOTBALL

NORTH GIPPSLAND
All eyes will be on Churchill and Woodside this weekend as the Cougars and Wildcats play-off in a fourth versus fifth battle ahead of the first week of finals.
The top five teams are set in concrete with Yarram, Sale City and Heyfield leading the North Gippsland ladder, respectively.
Both the Wildcats and Cougars are only separated by percentage, equal on points with both teams registering 11 wins and six losses.
The Wildcats will rely on the return of Rohan Missen and Shannon Edwards, both back from injury following a four-point win over Heyfield last weekend.
"We're trying to work out our best team ahead of finals. Each week we've had about five changes so we just need to settle the team and get best 22 playing," Wildcats coach Gary Jones said.
"(Churchill) are a quality team and have really hit form in the second half of the season. Their midfield is very dangerous so we've got to make sure we win the midfield battle.
"Leigh McDonald, Brendan Holt and Ben Kearns are very dangerous up forward for Churchill so we have to be wary of them."
The Cougars will be looking to improve on their six-goal loss to the Demons last weekend, with senior coach Brendan Holt signalling the possible return of three senior players.
"We're pretty confident coming into finals provided we play as well as we can, we'll have a good run on the track," Holt said.
"Not much changes from the last few weeks but we're going to try and improve our consistency on last week's effort."
Sale City v Glengarry
Sale City will look to continue its fine form following a 110-point win over Cowwarr last weekend.
The Bulldogs will be without the presence of Evan Johnson after he was reported last week and suspended for two weeks for attempting to strike, Sale City coach David Piasente said.
"Glengarry are in good form at the moment, they want to finish the year well and want to pinch a win in their final game," Piasente said.
"We've been very pleased with Sale City's footy over the last month, our performance has been top-notch and their attitudes and mindsets have been spot on."
Josh Tollner will return to the Bulldogs line-up following a medical procedure.
"Sale City are pretty fierce opponents and given it's on their home ground it's going to be a pretty tough encounter," Glengarry football operations manager Graeme Morley said.
"Nevertheless, if we can put four quarters of football together we think we can take it up to anyone.
"The stand-out for us is that we have a gun list and some really good older fellas including the likes of Chris Wangman, Josh King, Jonathon Bell."
Morley said while it was disappointing the Magpies have not made finals, he signalled a more developed list and higher ladder position as key improvements from last season.
Both teams head into the game following round 17 wins.
Cowwarr v Yarram
Ladder leaders Yarram will hit the road to Cowwarr on Saturday following a six-goal win against Churchill on Saturday.
It will be the Saints' last game for the season who sit sixth with seven wins and 10 losses, 16 points behind fifth-placed Woodside.
Yarram coach Chris Pettit said a four-quarter performance is essential to nab a win in the final home-and-away clash.
"We've got a bit to work on, we let ourselves down on a four-quarter effort the last few weeks, we came out in the first half last week and played a really good game," Pettit said.
"In the second half we lost run, we had similar entries into the forward 50 but we lacked the movement we had in the first half.
"It's the first time we've had a full squad two weeks in a row and it means we have a tough selection, but anyone that isn't 100 per cent wont play, we won't risk it."
Yarram, which sits first, will be vying for the minor premiership on Saturday as second-placed Sale City sit four points behind the Demons.
Rosedale v Gormandale
The season is all but over for Rosedale and Gormandale who sit ninth and 10th, respectively.
Both the Blues and Tigers have had similar form this season, with Gormandale the only team unable to secure a win.
Blues coach Sam Bristow said Jack Patterson would return to the side following two weeks off due to a shoulder injury.
"If we can play our best footy, we can match it with anyone. It's just a question if we can put the four quarters together," Bristow said.
"The season has been frustrating, we were within a kick of Heyfield and with Yarram for most of the game but the following week we were flogged by Glengarry… it's just bizarre."
Bristow attributed a young and inexperienced list for a low-ladder position this year but said the team would work hard to boost experience and fitness during the off-season.
On the other hand, it will be Gormandale's final chance to register a win this season and while the Tigers will take home the wooden spoon, a morale-boosting win wouldn't go astray.
TTU v Heyfield
Traralgon Tyers United will host Heyfield in a eighth versus third clash as the home-and-away season comes to an end.
The Bombers head into the game following a seven-point win over Gormandale while Heyfield will look to recover after a four-point-loss to the Wildcats on Saturday.
TTU will be looking for its seventh win on the track while the Kangaroos are in search of their 14th.