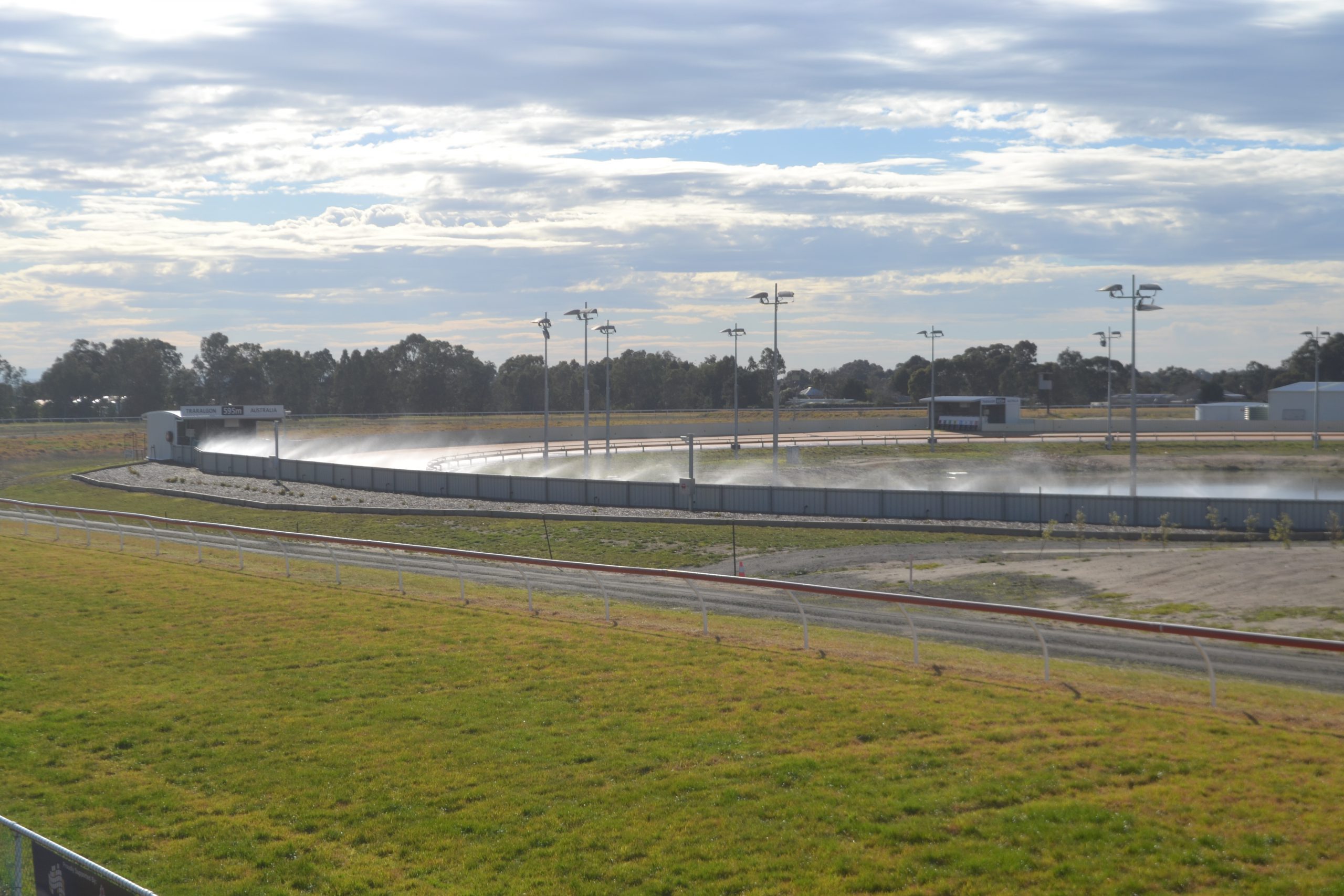 Sport in the Latrobe Valley received another shot in the arm on Monday with the announcement of a $263,000 funding boost for infrastructure upgrades and race day attractions at Glenview Park.
State Member for Eastern Victoria Harriet Shing announced the state government would provide more than $93,000 towards the upgrades through the Victorian Racing Industry Fund.
Home to both the Traralgon Greyhound Racing Club (TGRC) and Latrobe Valley Racing Club (LVRC), the Glenview Park upgrades will include the construction of a new outdoor entertainment space, including a children's playground, shade sails, lawn area and seating for families.
A new multi-purpose shed is also being constructed to enable Glenview Park to host more community-based events and work to repair and replace damaged asphalt and construct a new drain are also in progress to ensure the club's facilities are maintained to a high standard.
The racing industry in the Gippsland region generates more than $59 million annually for the economy and helps to sustain more than 590 full-time equivalent jobs.
Ms Shing said the injection would generate further employment and put Glenview Park on the map.
"The Andrews Labor Government is proud to be supporting these upgrades to Glenview Park. It's great news for the local community and great news for jobs," Ms Shing said.
"This boost will ensure the venue continues to attract race meetings and community events in the Latrobe Valley."
In addition to the infrastructure upgrades, the funding package will also support a three-day food truck carnival with free entry from Friday, 3 November to Sunday, 4 November.
The carnival will coincide with the LVRC's first race meeting of the season on Saturday, 4 November.
The three-day event will feature delicious culinary options from 16 food trucks as well as entertainment by roving performers and a 14-piece country and western band.
Latrobe Valley Racing Club president Peter Walkley said he hoped the food truck festival would attract a new crowd.
"Hopefully it brings about engagement with the community to get more people to come to the races, we've got free entry, buses coming from outlying towns, music and a carnival atmosphere," Walkley said.
Latrobe Valley Authority is contributing almost $65,000 towards the new shed and maintenance works, and the LVRC is providing almost $11,000. The projects are expected to be completed by the end of September.
The LVRC is also providing $45,000 for the food truck carnival, while the TGRC and Greyhound Racing Victoria are jointly contributing $50,000 towards the outdoor entertainment area, which is expected to be finished by the end of October.