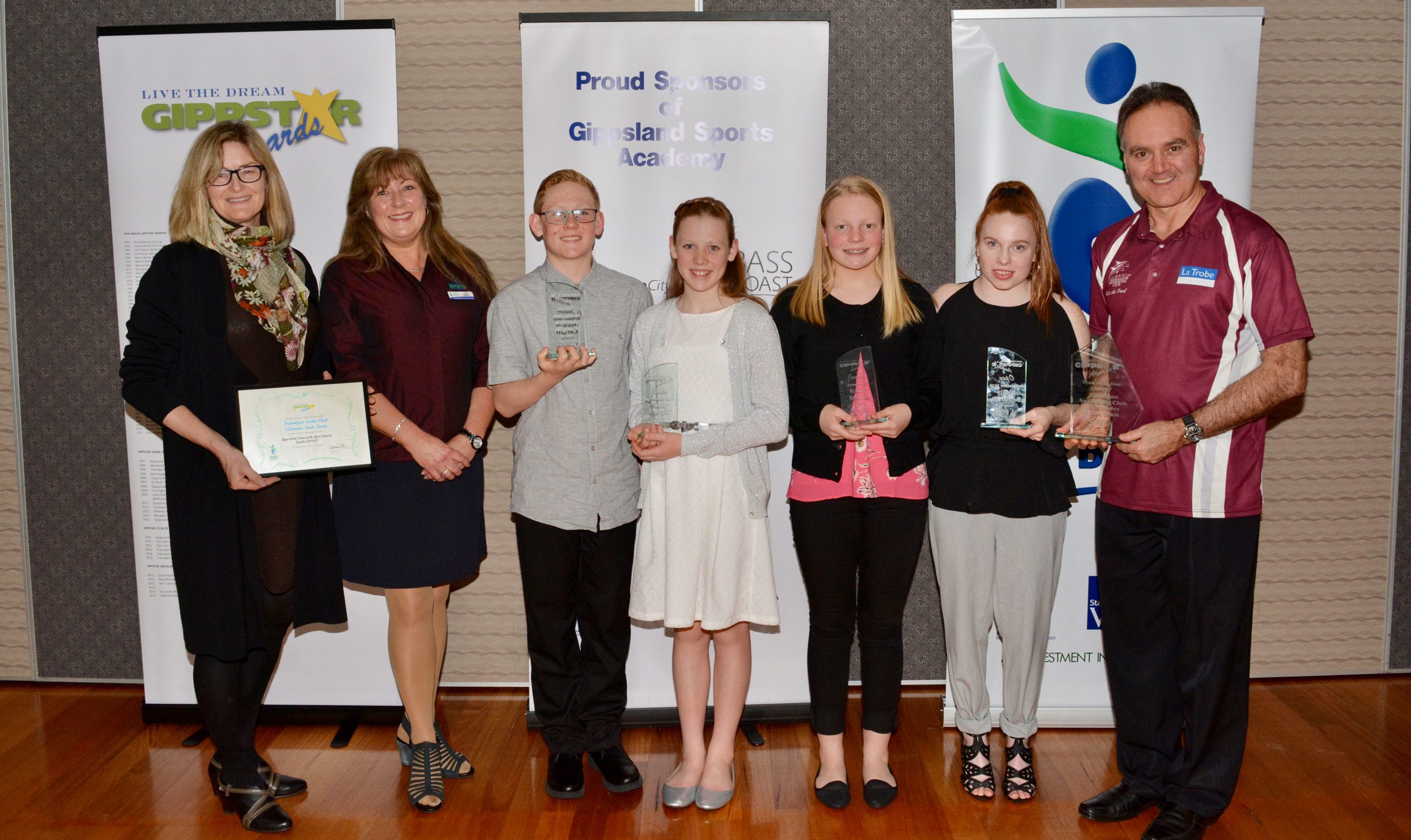 SWIMMING
The Traralgon Swimming Club has enjoyed great success recently in and out of the pool.
The club won the 12th Annual Latrobe City Cup in Morwell, beating all visiting teams from metropolitan and country Victoria with a record 11 age group champions.
The club also recently won a host of trophies at the recent Gippstar Awards.
Paralympian Emily Beecroft, 13-year-old Ruby Storm and 11 and 12-year-old siblings Molly and Jordyn Cargill all won monthly awards with the biggest success on the night being its 12 years and under team winning Team of the Year after being the first Country team ever to beat the metropolitan clubs at a State Championship meet in August last year.
In the next two weeks the club is competing at the Victorian Country Short Course Championships in Wangaratta where it will take a strong team of 62 swimmers to defend the Bob Carmichael trophy for top country club, which it has one for the past 11 years.
Finally on Saturday, 26 August ,the club will celebrate its 60th anniversary in conjunction with its first Hall of Fame function, where the 94 swimmers who have represented the club at a national championship level will be inducted.
Everyone is welcome to attend the function at the Premier Room in Traralgon and tickets are available for $60 from the club's website or by contacting senior head coach Brian Ford on 0419 584 145.