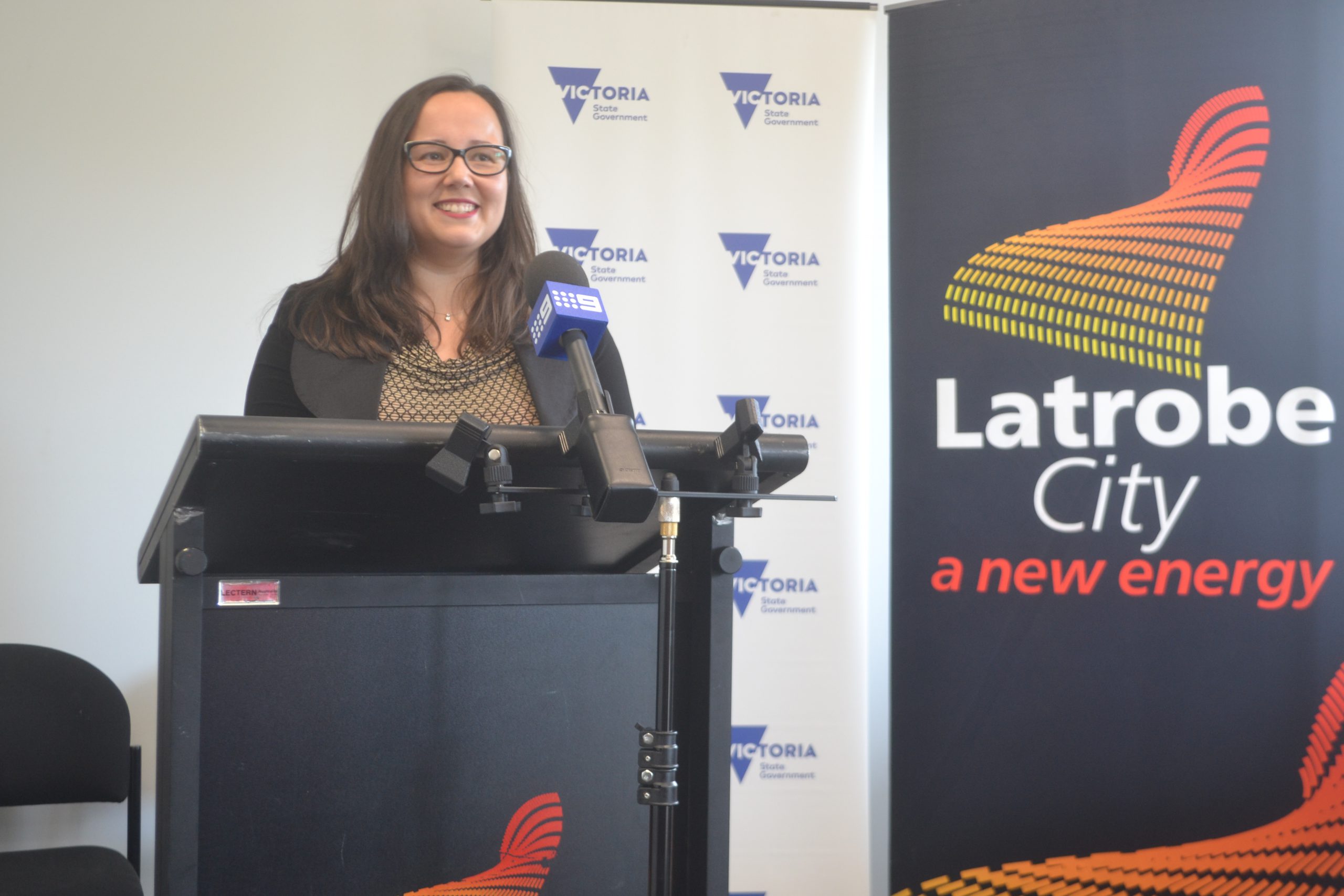 Members of the community gathered at Glengarry Recreation Reserve on Monday to witness the official opening of the new tennis/netball pavilion.
The pavilion includes outdoor spectator seating, change rooms, a flexible function space and kitchen facilities.
The building was designed to complement the tennis and netball courts and allows Glengarry Recreation Reserve to attract a broader range of sporting events.
The state government contributed $100,000 toward the project as part of the $120 million Victorian Government Community Sport Infrastructure Fund grant in the Female Friendly Facilities category.
State Member for Eastern Victoria Harriet Shing was on hand to officiate proceedings and said the opening of the pavilion was a momentous occasion for sport in Latrobe City.
"In order to match the enthusiasm on our courts it has been a real pleasure to join in partnership under the Andrews Labour Government with Latrobe City Council and the massive fundraising effort from the community to deliver this new facility," Ms Shing said.
She said the pavilion would serve as an attraction for prospective participants – particularly young women.
"In order to make sure we can encourage more people to get involved, whether as volunteers, umpires, players or coaches, we need to make sure the facilities that are available enable community participation to occur," Ms Shing said.
"We now have the facility to encourage more girls to get involved in sport and that will encourage access to better play for longer hours."
She praised the efforts of the Glengarry Recreation Reserve board and the broader community for their active involvement in ensuring project could go ahead.
"This project very much belongs to the community and today is about celebrating the efforts that went into making this possible," Ms Shing said.
"It's been a labour of love and I want to congratulate everyone that has been involved."
Latrobe City Council mayor Kellie O'Callaghan echoed Ms Shing's sentiments and said the pavilion was a fantastic addition to the Glengarry Recreation Reserve.
"This pavilion is a wonderful testament to the committee and the community who have been actively involved with this," Cr O'Callaghan said.
"This has been a long time coming and it has been fantastic to have a walk around this facility and see the flexible options available for its use."
Cr O'Callaghan said the project was a "great reflection of community spirit".
"(Latrobe City) is very glad this reflects what it is that you've asked for," she said.