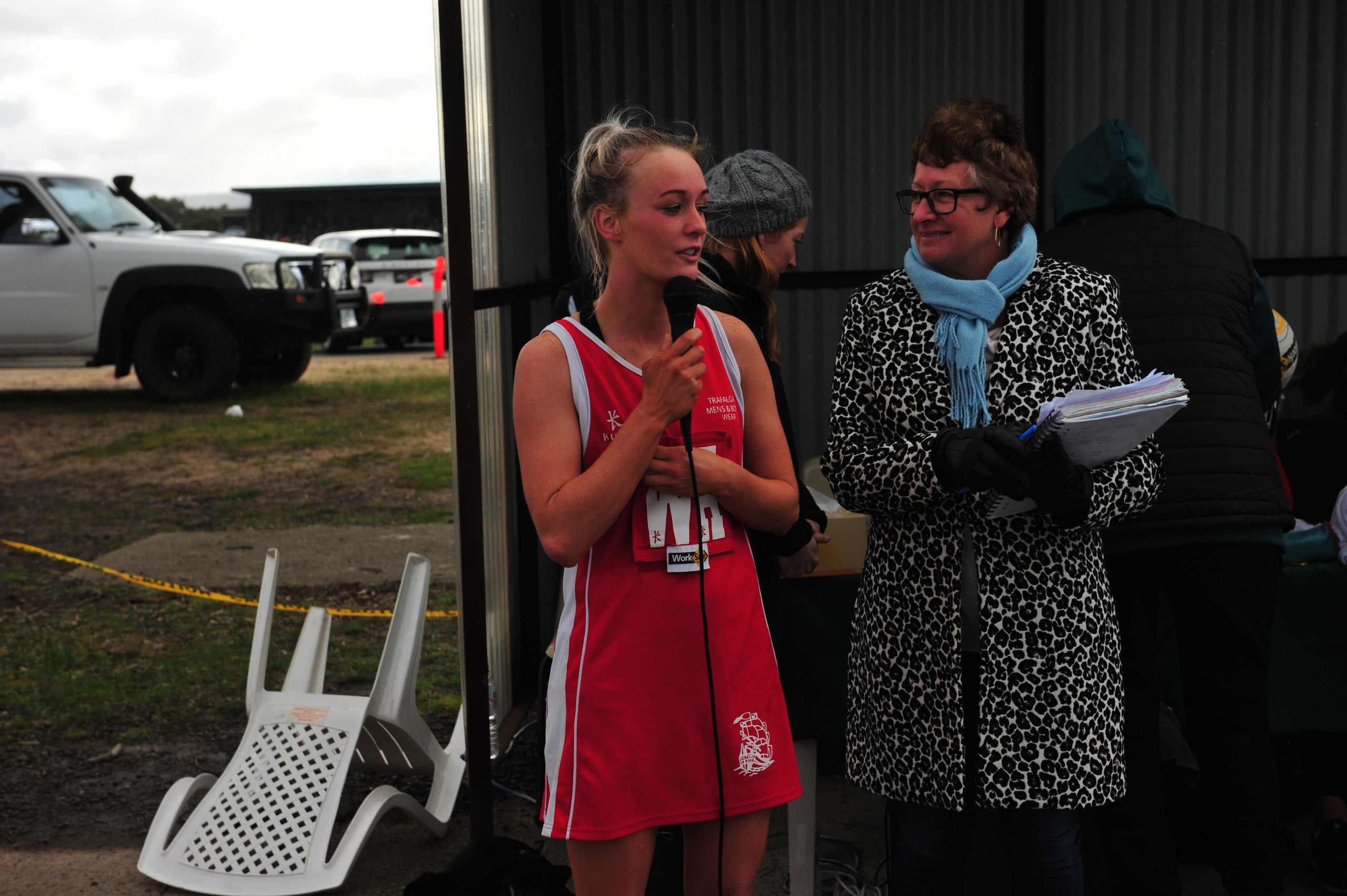 Megan Hancock has been with Trafalgar through thick and thin.
She has been a Blood for a decade and experienced most of the highs and lows netball has to offer, but Saturday marked her first taste of ultimate victory.
"This is my first premiership and it's absolutely amazing, I cannot believe it, it hasn't quite sunk in yet," Hancock said.
The captain led her troupe to a three-goal win in the A grade grand final at the weekend – the first for Trafalgar in 15 years.
"We've felt the pain of losing before but we've never felt this, it's a beautiful thing," she said.
Hancock played a pivotal role at wing attack for the Bloods in the premiership and was blown away by her side's somewhat unlikely win.
"Throughout the finals it's not that people haven't rated us but we've never been told 'she's the best wing attack or she's the best goal defence', but we believed that when we came together we were the best team," she said.
"We were the best team today and we just got it done."
Despite the belief the Bloods have no standout superstars, Hancock said the innate trust within the playing group is what set Trafalgar apart from the rest this season.
"We just focus on trust, communication and positivity as the main things because that's what brings out the best in us," she said.
"I'm so proud of the way we pulled together today and it just shows that you don't necessarily have to have the best players to be the best team."
In fitting Bloods fashion, Hancock struggled to pinpoint standout individual performances after the win and said the flag belonged to every player.
"We just pulled together. Our defence really helped us build momentum when we needed it but it was a team effort," she said.
"Our families have been amazing in supporting us but coaches Belinda Parise and Bec Farrell have done an amazing job to get us where we are today and this is just a beautiful thing."