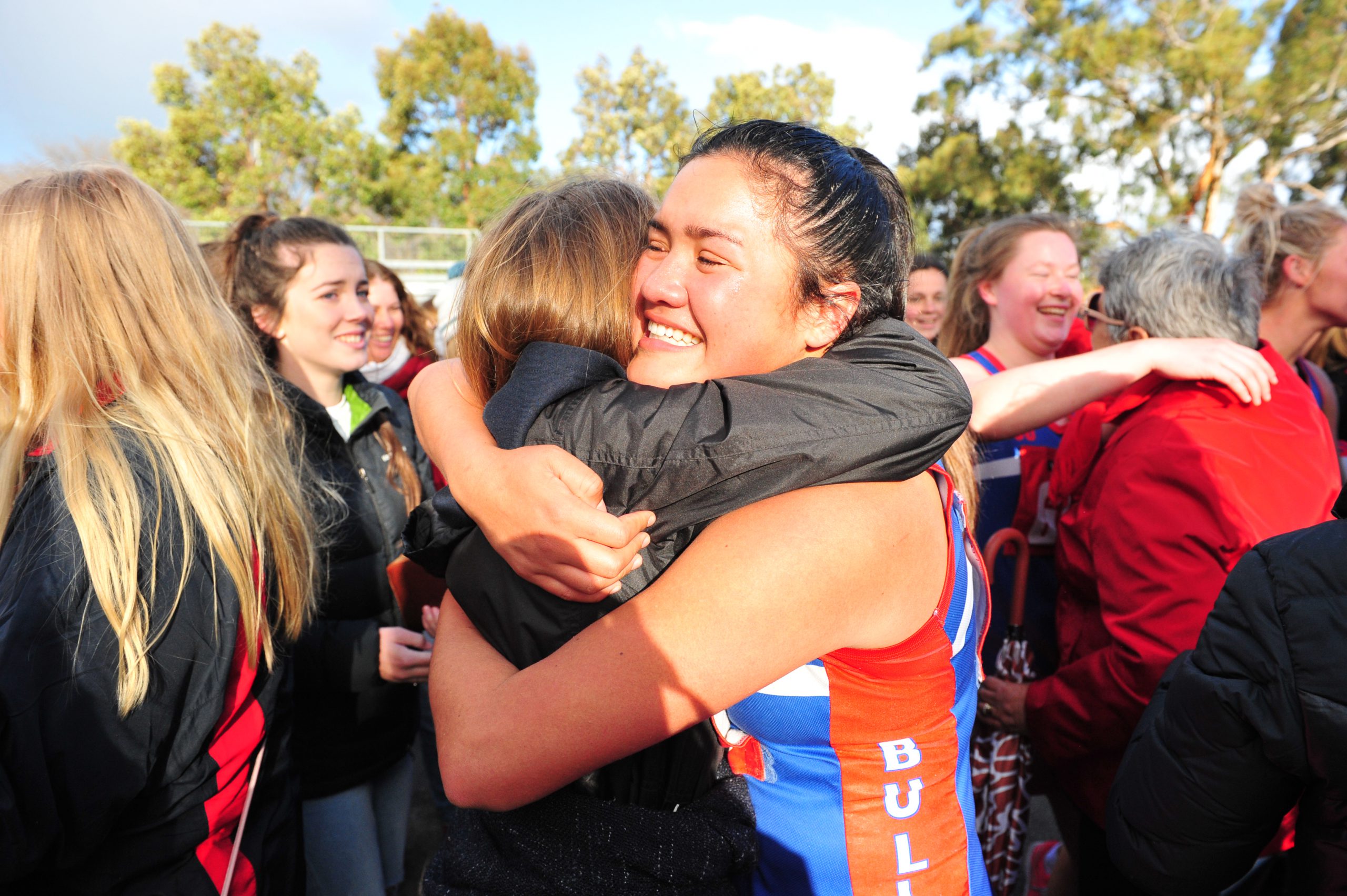 NETBALL
NORTH GIPPSLAND
Faith Biddle and Paige Morris shone for Sale City in its A grade grand final win at the weekend.
The teenagers belied their years with standout performances, helping the Bulldogs to a clutch 41-40 win over Woodside.
It was the second taste of victory for the pair after they led Sale City's under 17 side to a flag earlier in the day.
"The first one was amazing, and it's even more amazing to get this one," Morris said.
"I don't think it has hit me yet, it's just really exciting."
Despite the back-to-back wins and a starring role in defence in the A grade grand final, an incredibly humble Biddle classed her performance as "OK" and thought she "could have played better".
But the play-maker couldn't have hoped for a better debut season with Sale City.
"I've got to thank Jae Schuback for pulling me to the club from Maffra, it's been a great year," Biddle said of her double premiership win.
Morris put the A grade win down to consistent cross-court defensive pressure and credited her Bulldog teammates for welcoming the youngsters with open arms.
"We've got a great bunch of girls and we've all just connected," she said.
"We've got a really strong relationship within the team so that has really helped us this year."