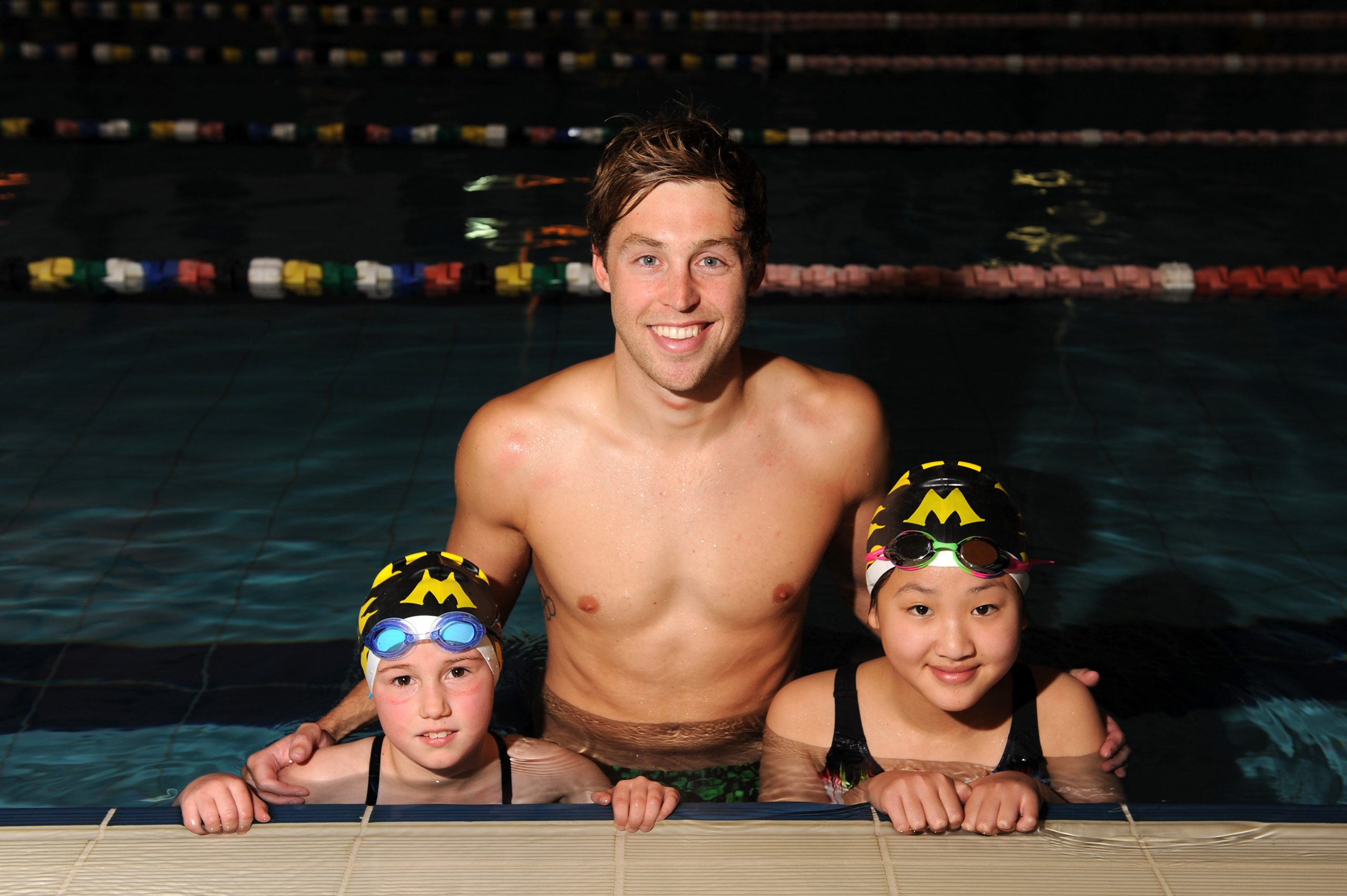 Children at the Morwell Swimming Club were treated to a special visit from Olympian Josh Beaver last week as part of the Morwell and District Primary Aquatic Games.

Fresh off the plane from Budapest after competing at the FINA World Championships, Beaver took local kids through their paces in the pool for a Junior Dolphins session.
Junior Dolphins is designed to improve the skills of children through games, swimming and personal development activities in a safe, social environment.
Morwell Swimming Club head coach Melissa Scholes said the event was a resounding success.
"We were able to promote the Junior Dolphins program well and we're trying to keep more kids in swimming and help them realise there's more to it than just sessions," Scholes said.
"There was just under 100 students so it was a great turnout and a fantastic atmosphere."
Children from Sacred Heart Primary, Morwell Park Primary and St Vincent's Primary took part on the day and dived in to swim in freestyle, breaststroke and backstroke races.
Beaver presented the fastest backstroker of the day with a special, autographed ribbon.
"It was great for the kids, they were able to watch [Beaver] swim and also get photos and autographs with him so they were happy," Scholes said.
The day also included an aided freestyle event for all abilities participants with assistance on hand from club staff and volunteers.
Swimming Victoria was also on hand to help promote the event and provided children with inflatable boom sticks to help cheer-on their classmates.
Scholes said the day was a fantastic opportunity for the Morwell Swimming Club to expand its base.
"We need to boost numbers because we're the smallest club in the district so it was really good to host this kind of meet and get people involved," she said.
"It wouldn't have been possible without all the parents and teachers that helped out so I have to thank them as well."
For any information on the Morwell Swimming Club email info@morwellswimmingclub.org.au