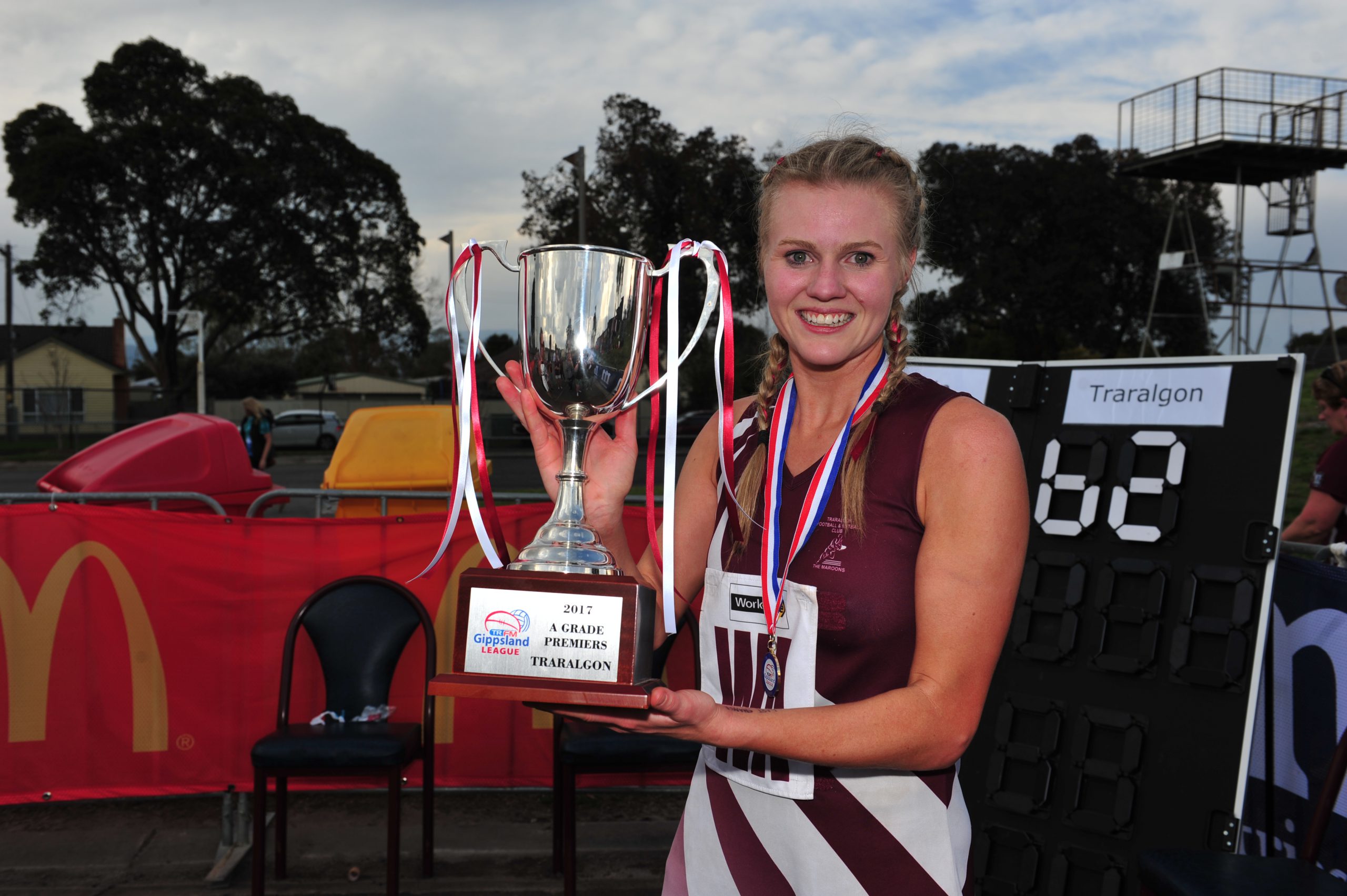 Traralgon coach Kate French capped off her time at the helm of the Maroons in the best way possible – with a premiership.
After leading the way as a playing-coach for four years, French announced she was relinquishing the leadership role after her side's victory at the weekend.
"This season was my last as coach, and I couldn't be more proud of each and every single one of these girls," she said.
French led the Maroons to their 2015 premiership and said this year's was even better.
"This has been in the making for last four years and throughout that time we've just really been building and working so hard to get where we are.
"This one is amazing because we've all come together and each and every one of us has played our part.
"We were so determined this year and I think that really showed today."
French led by example with a scintillating game at wing attack but pointed to sisters Taylin and Ramayer Gourley as key in the Maroons' win.
"I've played with [Taylin and Ramayer] here at Traralgon at other levels of competition and coached Ramayer as well and they're just phenomenal."
At just 26, French is already a double premiership coach and has no plans to hang up her playing dress just yet.
"I'm a young coach and I might come back it to it later down the track but I just thought it was time for a fresh face after four years.
"I'll be back next year, I love these girls."