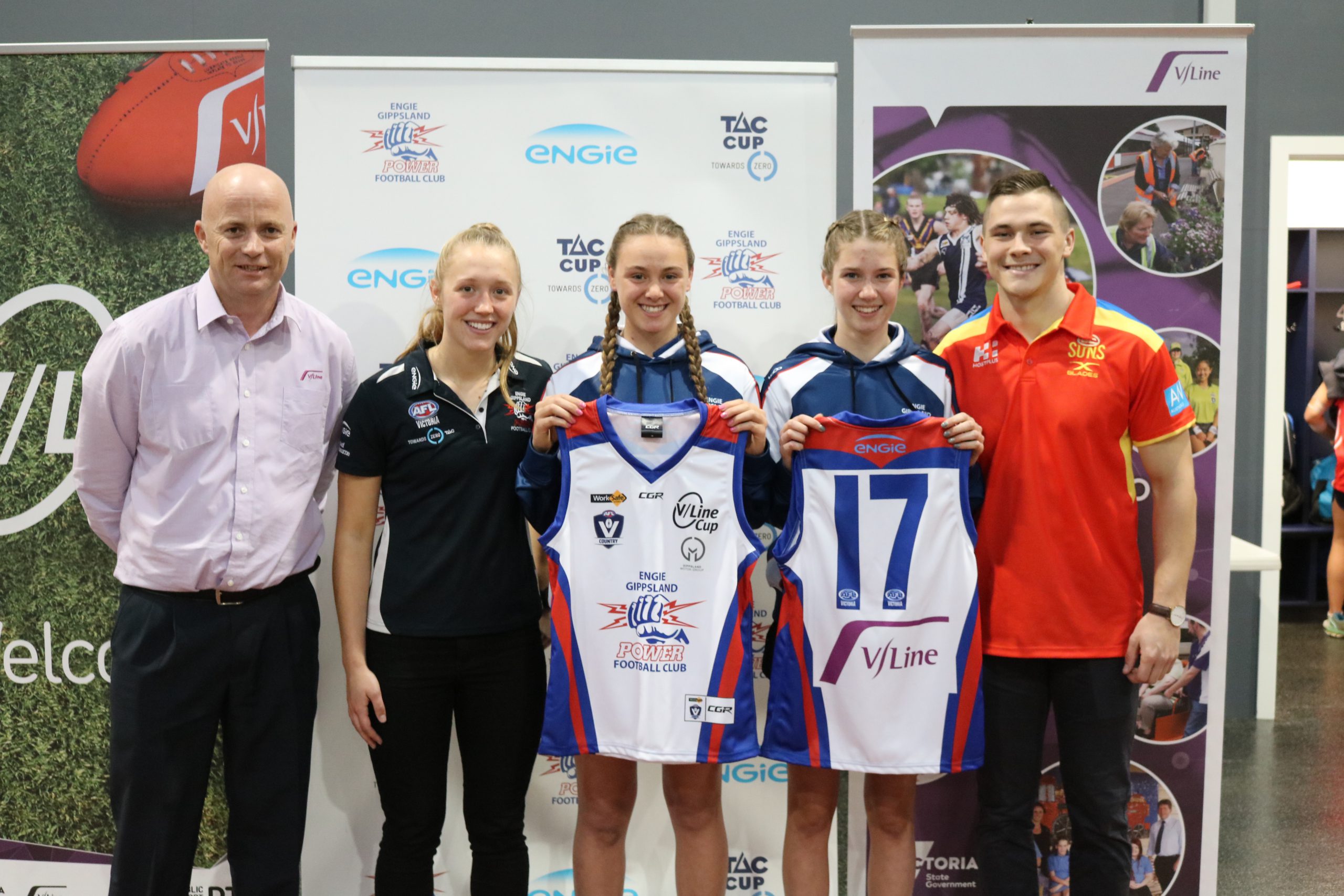 Hundreds of the state's most talented young footballers will descend on the Latrobe Valley this week for the V/Line Cup.
Kicking off today, the prestigious regional championships have grown in 2017 to include two under-15 boys and one under-16 girls divisions.
The V/Line Cup provides an opportunity for its competitors to move through to elite talent pathways, the TAC Cup and TAC Cup Girls competitions.
AFL Victoria state talent manager Paul Hamilton said the V/Line Cup was a fantastic opportunity for rising football stars to stamp their mark on the game.
"I think its great for the kids to play against other players in same age group and its a great opportunity for the majority of kids who are travelling to go away with a team and learn a bit more about football," Hamilton said.
"The V/Line Cup is an integral part of the country pathways so its a really important for the boys and girls to come together in a competition and put their best foot forward."
The V/Line Cup has played host to some big name players over the years including Essendon stars Dyson Heppell and Darcy Parish.
"You'll get to see some terrific young players coming through, it's a really high standard of football and there will be talent scouts there getting a feel for what's ahead," Hamilton said.
"The Gippsland region does a wonderful job and it's a good country family feel throughout the championships so it's really fantastic."
The four-day carnival begins today and will run until Thursday.
Monday, 25 September
Traralgon
Girls: Gippsland Power v Goulburn Murray, 12pm
Div 2: Gippsland Power v Goulburn Murray, 2pm
Div 1: Gippsland Power v Goulburn Murray, 4pm
Moe
Girls: Peninsula v Geelong Falcons, 1pm
Div 2: Yarra Ranges v Geelong Falcons, 3pm
Div 1: Peninsula v Geelong Falcons, 5pm
Tuesday, 26 September
Moe
Div 2: Western Bulldogs NGA v North East Border, 3pm
Div 1: Western Bulldogs NGA v North East Border, 5pm
Traralgon
Girls: Goulburn Murray v Bendigo Pioneers, 1pm
Div 2: Goulburn Murray v Bendigo Pioneers, 3pm
Div 1: Goulburn Murray v Bendigo Pioneers, 5pm
Morwell
Girls: Western Bulldogs NGA v North East Border, 3pm
Wednesday, 27 September
Traralgon
Girls: Yarra Ranges v Geelong Falcons, 11am
Div 2: Gippsland Power v Geelong Falcons, 1pm
Div 1: Gippsland Power v Geelong Falcons, 3pm
Morwell
Girls: Gippsland Power v Peninsula, 11am
Girls: North East Border v Bendigo Pioneers, 1pm
Thursday, 28 September
Morwell
Div 2: North East Border v Bendigo Pioneers, 10am
Div 1: North East Border v Bendigo Pioneers, 12pm
Moe
Girls: Yarra Ranges v Western Bulldogs NGA, 10am
Div 2: Yarra Ranges v Western Bulldogs NGA, 12pm
Div 1, Peninsula v Western Bulldogs NGA, 2pm