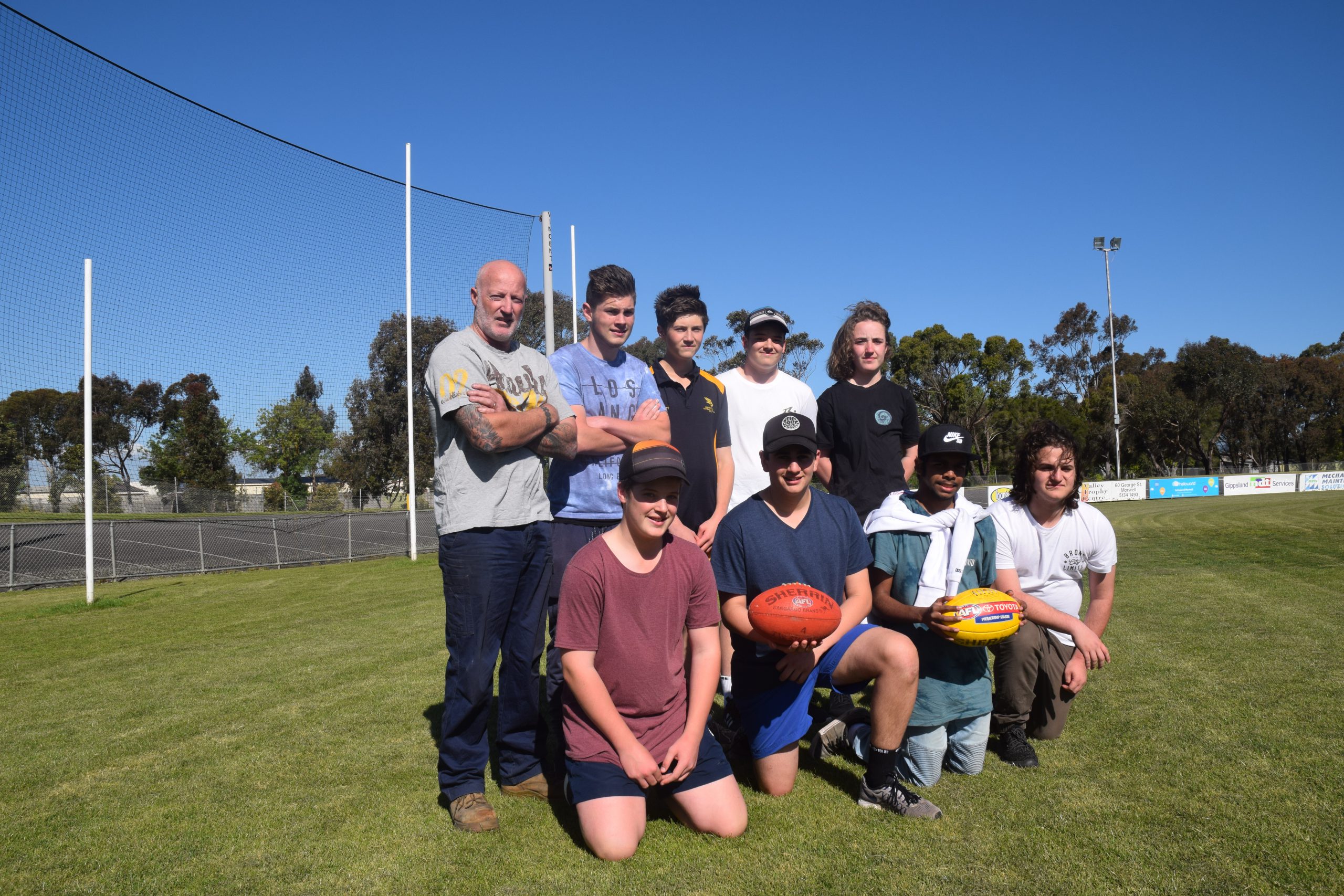 FOOTBALL

Morwell East Football Netball Club is calling on participants to get involved with its newly-formed under 16 football side.

With approximately 15 players on the current roster, Hawks under 16 coach Steve Cooke encouraged others to join the keen group of youngsters.

"We just want to get as many involved as possible … come along and get a feel for it," Cooke said.
With many of the current players hailing from Morwell East Junior Football Club, the initiative was born through a desire to build transition pathways through to senior football.
"It's fantastic, the kids have basically organised it themselves and hopefully they can hang around and play together later on because that's what they want to do," Cooke said.
"They couldn't quite get a side up last year but a few of them have been trying to come over here and play with each other and get numbers … a couple of them rang the senior coach and the president themselves.
"They just want to play together so you've got to encourage them because this is where they want to be."
Also in the process of recruiting players for an under 18 side, Cooke said the idea was to have both sides train with the senior team at Morwell East to get them accustomed to senior football.
"It's a good way of getting them used to it … and that's what they're aiming for," he said.
Pre-season training will commence on Monday, November 13 at 6pm at Ronald Reserve, Morwell.

There will also be a barbecue and refreshments provided on the night.

For more information or to register for the under 16 or under 18 team at Morwell East, contact Steven Cooke (under 16's coach) on 0417 656 877 or Brayden Darby-Lock (under 18's coach) on 0487 585 597.