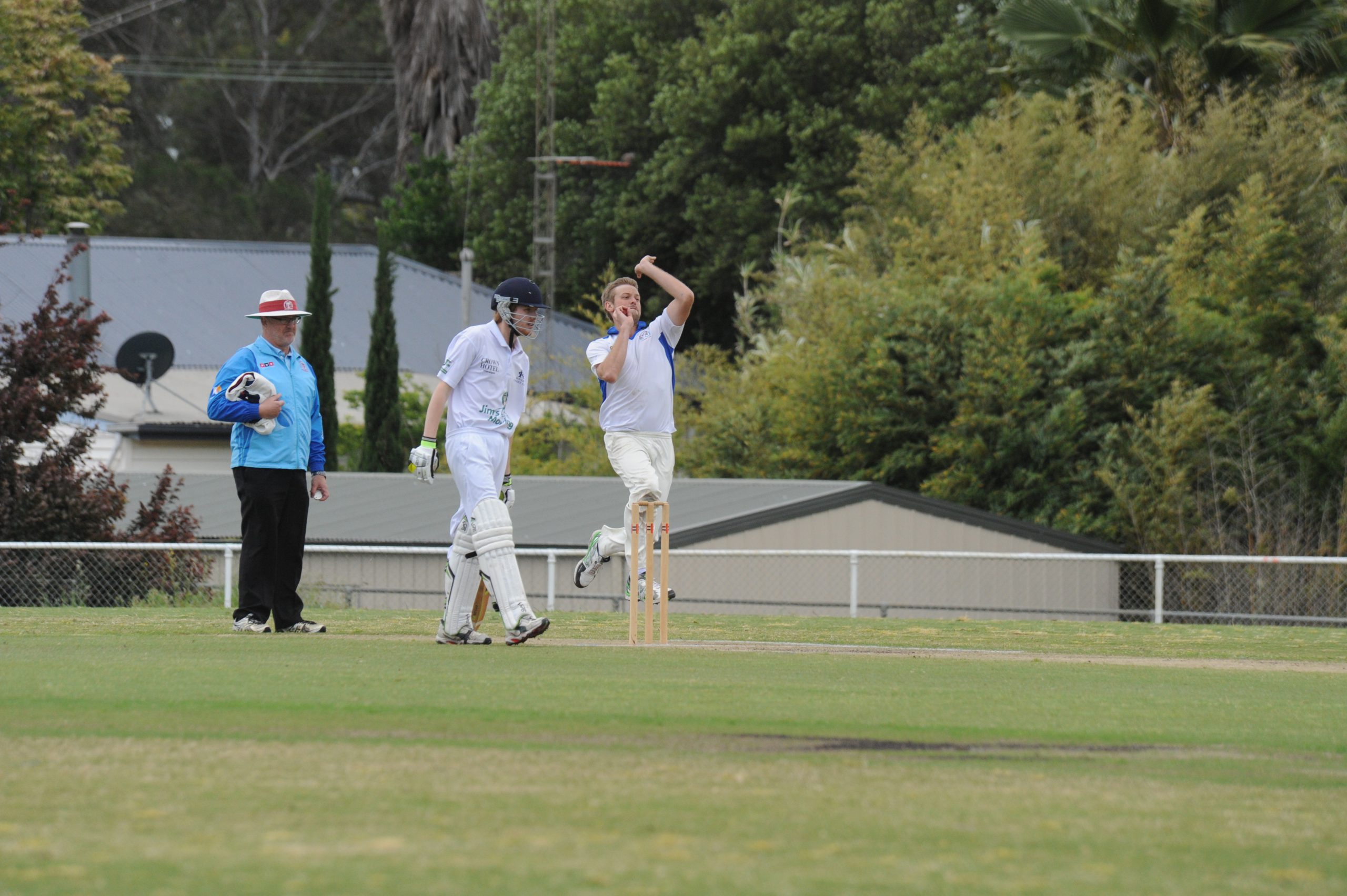 CRICKET
TDCA
Second-placed Churchill will seek to make amends this round after its narrow loss to Toongabbie when it faces Glengarry at George Cain Oval.
The Rams overhauled the Cobras' first innings total with a single wicket in hand on Saturday in day two of their round four A-grade clash.
Churchill backed it up against MTY Raiders in a one-dayer on Sunday and the home team will look to use the week to recharge their batteries ahead of this weekend's match.
A win this round would put the Cobras in a strong place to book a finals berth with the home track expected to allow big hitters Jesse Giardina, Ben Kearns and King Cobra John Keighran to play their shots with confidence.
The Magpies will hope for a stronger performance this week after they were blasted out for 94 in 50.3 overs on day one of their round four match against Gormandale.
Glengarry's usually-aggressive batsman found themselves tied down against quality bowling, giving coach Adam Brady some work to do ahead of the match.
On a batting-friendly wicket, this game could serve up some big scores and go late into day two.
CATS v Gormandale
CATS and Gormandale will go head-to-head in what could shape up as a very close encounter at John Black Oval.
The CATS bowlers will look forward to being back on home turf after being on the receiving end of an Ex Students blitz on day two of their round four clash.
The Sharks blasted their way to 7/223 in their second dig to make amends for the efforts of the CATS leather-flingers' in the first innings.
In the first innings, the CATS bowlers removed Ex Students' top six for a total of 40 at Traralgon Recreation Reserve before the home team bounced back to score 173.
Gormandale will go into the match bursting with confidence after tearing Glengarry apart last round.
Shaun Barbour was in lethal form, taking 6/39 off 25 overs which included 13 maidens in the Magpies' first dig.
The Tigers went on to post 233 on the back of scores from Chris Lehner (51), Matthew Dowsett (64) and Adrian Burgiel's captain's knock of 49.
Ex Students v MTY Raiders
Reigning premier Ex Students will look to extend its undefeated run against when it hosts MTY Raiders at Traralgon Recreation Reserve.
The Sharks hold a six-point lead at the top of the table and go into the match with confidence after posting a second innings total of 7/223.
The reigning premier managed to post scores above 200 after bouncing back from uncharacteristic top-order wobbles and will take solace from their depth.
Raiders will hope to make early inroads into the top order and hopefully break through the middle order.
Rovers v Centrals
Rovers and Centrals will both look to record their first wins for the season when they face-off at Duncan Cameron Park.
Centrals will fancy themselves a strong chance after falling 23 runs short of a maiden victory against Imperials last round.
Marc Fenech took five wickets to help restrict Imperials to 136 at Apex Park, before Josh Stacey posted 39 to push his team close to victory.
Rovers will need runs and if they can see off Centrals opening bowlers Corey Pollard and Fenech they have a chance at making a good score on the flat Duncan Cameron deck.
Centrals go into the match slight favourites in a match that could go either way.
Traralgon West v Toongabbie
Traralgon West returns to action after last round's bye and will face a Toongabbie team revelling in its narrow victory against Churchill last round.
The Eagles will look to Tim Fitch and Jamie Griffiths for runs against a strong Toongabbie bowling attack.
The Rams sit third on the ladder with the whole team contributing to their results.
Toongabbie have a chance to use this match to send a message to the rest of the competition.
Imperials have the bye.