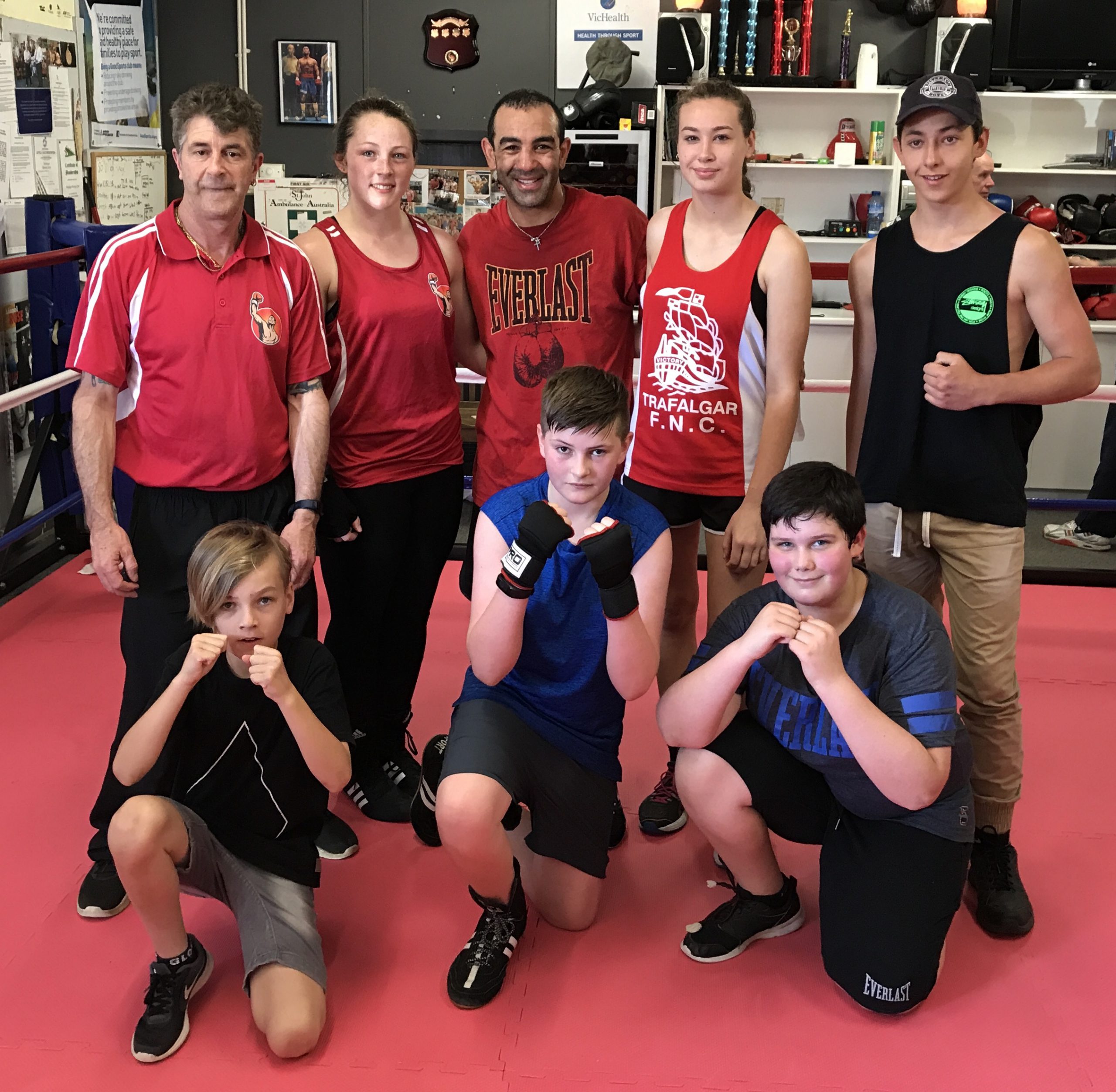 BOXING

Professional boxer Sam 'King' Soliman delighted members at the Trafalgar Boxing Gym when he attended their open day on Saturday, November 11.

The Trafalgar Boxing Gym welcomed boxers from the Moe Youth Club Boxing Gym, Traralgon Boxing Club and Salt Boxing Studio in Lakes Entrance who came along for some friendly sparring.
Soliman delivered a motivational speech titled A Journey to Personal Victory and took attendees through their paces in the ring with some sparring and coaching.
The former IBF middleweight title holder had nothing but praise for the amateur boxers at the event and thought that many showed promise.
"The clubs had such a great young team of boxers who are very motivating to work with," Soliman said.
"I see a lot of talent coming out of those gyms … some of those youngsters have a natural gift and their trainers have obviously given them what they need to get to the amateur championships."
The Trafalgar Boxing Gym has been running the Strengthening the Youth program since 2012 with coach Shane Cameron at the helm working with young people aged 10-25 years to combat physical and social barriers by creating individual goals and outcomes, focused physical and mental wellbeing and positive interactions and social outcomes.
Soliman said the program, and boxing itself, was a great leveller for children.
"More importantly, the lifestyle, discipline, the sacrifice needed for success and, lastly, health and fitness is something all kids will benefit from when taking up this great sport … it was a pleasure to work with them all."
The gym was also successful in securing a Youth Foundation grant for the purchase of a new boxing ring, which was unveiled on the day by Trafalgar Bendigo Bank branch manager Phil Drummond and chairman Peter Starkey who also presented a congratulatory cheque to Shane Cameron.
Trafalgar Lions Club representatives Ken Peterson, Marianne Tyler and Moira Laming were also on hand to show their support for the gym after backing its bid for the ring grant application as a project partner.
"The Trafalgar Lions Club are very proud to play a small part in the gym getting the grant," Tyler said.
"What an enjoyable morning we had … it was great watching Sam Soliman … he was such a great motivator."
The Trafalgar Boxing Gym is looking for new members and competition fighters for 2018.
For enquiries or more information, phone Shane Cameron on 0488 501 466.