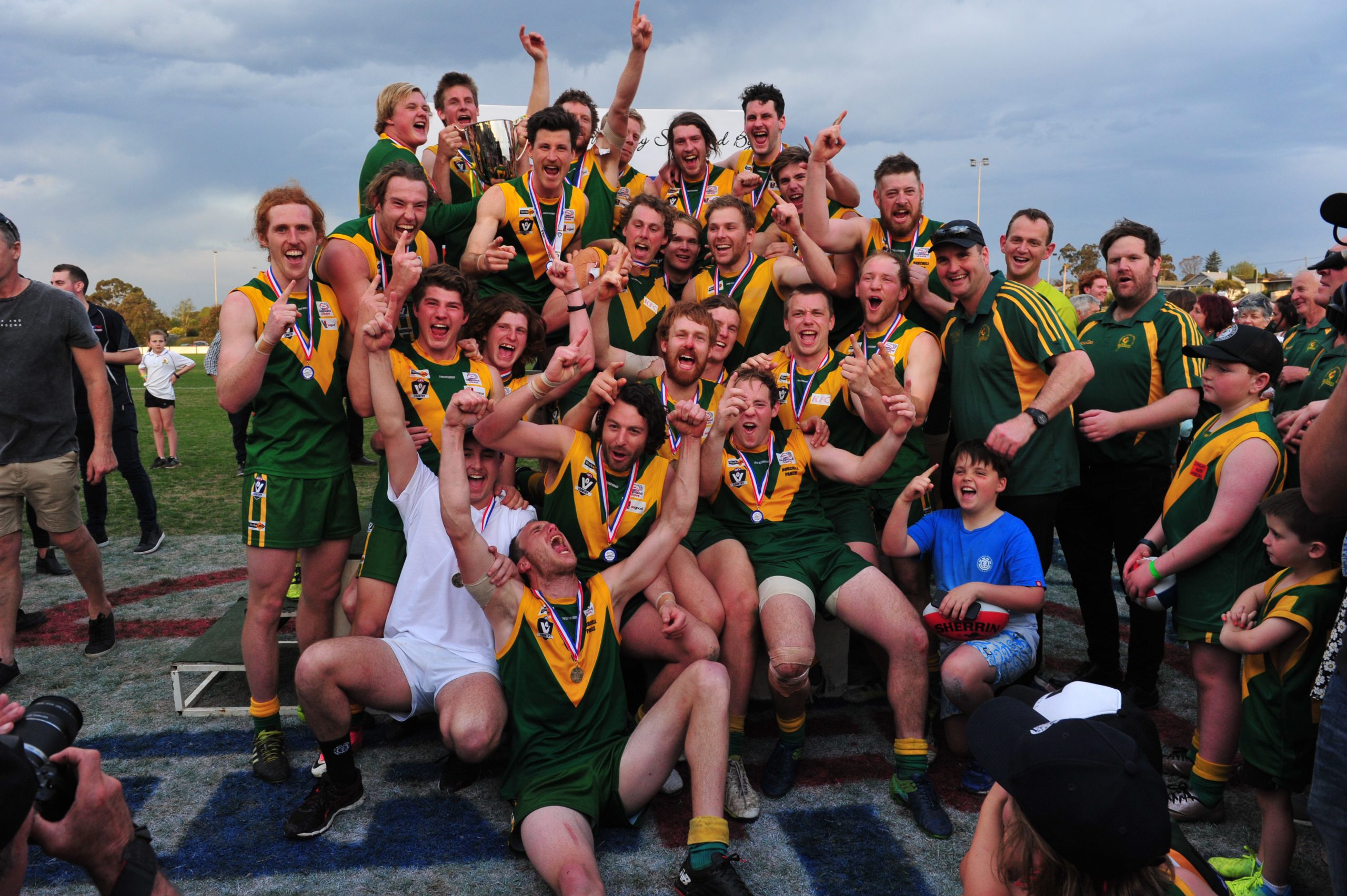 FOOTBALL
GIPPSLAND LEAGUE
The draw for the 2018 Gippsland League season was announced last week with defending premier Leongatha set to unfurl its premiership flag on the opening day of round one.
The Parrots will host rival Wonthaggi Power in one of two Good Friday fixtures and Warragul will kick off its campaign with a second annual Easter matchup against Morwell on March 30.
The remaining round one games will take place the following weekend, with Moe hosting Drouin, Bairnsdale taking on Traralgon in a twilight fixture and Sale meeting Maffra in a standalone Sunday clash.
The first senior football grand final rematch of the season is scheduled for round four when Maffra makes the trek to the Parrots' nest, while seniors' combatants, Traralgon and Drouin, renew hostilities at Traralgon in round six.
Other highlights of the fixture include four night games between Traralgon and Leongatha in round two, Traralgon and Sale in round three, Bairnsdale and Maffra in round six and the Queen's Birthday weekend clash between Morwell and Traralgon in round nine.
Round 18 takes place on Saturday, August 25, with the grand final penned in for Saturday, September. 22
Gippsland League operations coordinator Daniel Heathcote said the fixture offered variety and plenty to excite all 10 clubs and their supporters.
"We have done our best to accommodate as many individual club requests as possible and it's great to see clubs embracing some less traditional start times and match days next season," Heathcote said.
"We're really excited at how it's come together and that every club has the opportunity to feature in at least one showpiece game on a public holiday, a Sunday or a night fixture, which helps us promote football and netball at every corner of our league.
"We're confident the crowds at those games as well as our usual local rivalry matches will reflect the occasion."
Visit www.gippslandleague.sportingpulse.net to view the full fixture.