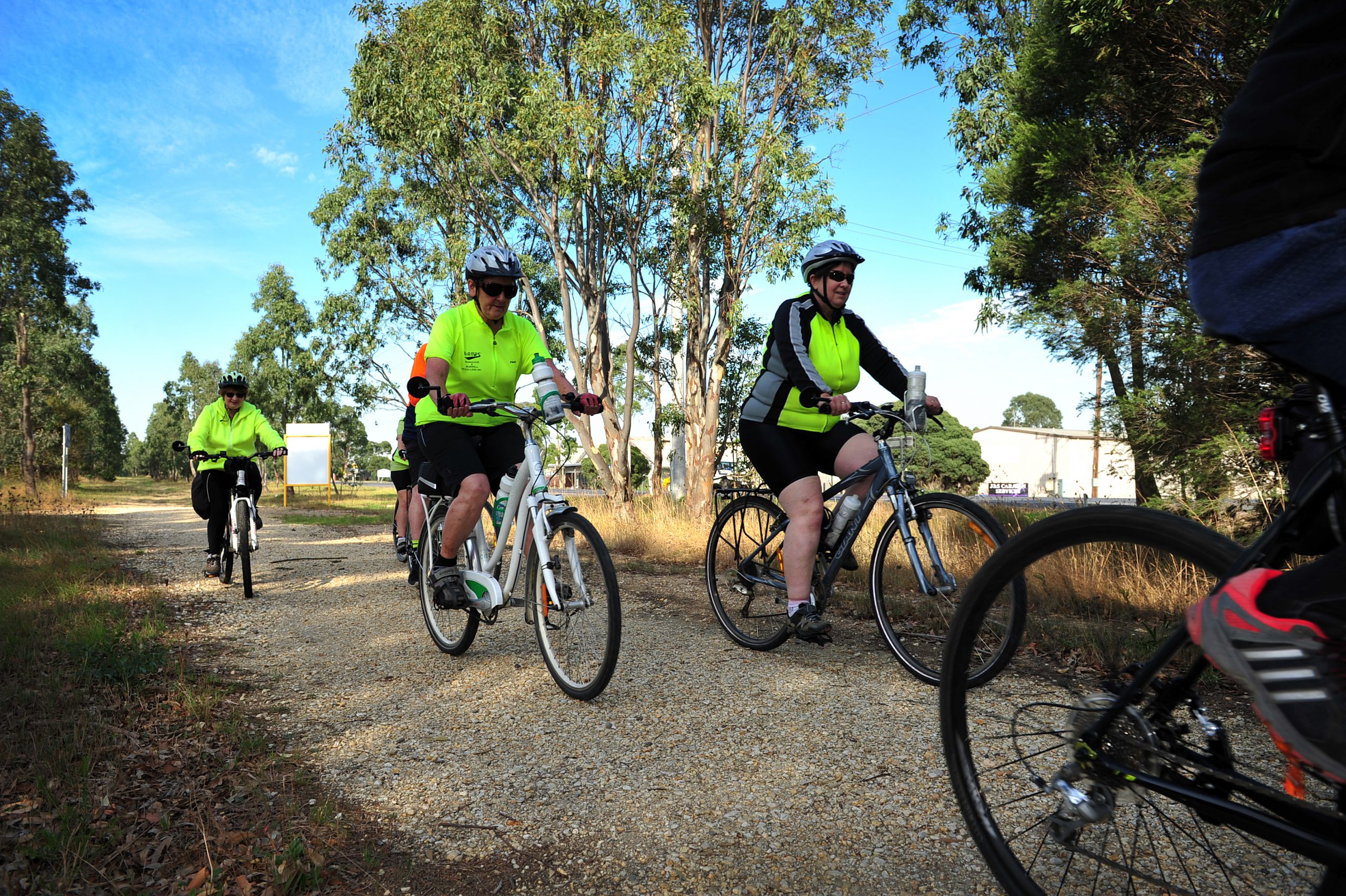 More than 3000 riders from across Australia and overseas are taking part in this year's Great Victorian Bike Ride which is set to light up the streets of Gippsland this weekend.
The ride kicked off on Saturday, November 25 at Wilson's Promontory and meandered through Foster, Yarram, Seaspray, Bairnsdale and Maffra before wrapping on the streets of Glengarry and Trafalgar this weekend.
In its 33rd year of operation, the Great Victorian Bike Ride is a non-competitive event that sees people of all ages and fitness levels take to the roads to cycle 539 kilometres across nine days.
The 2017 running of the iconic ride included participants as young as two and as old as 80, with one rider taking part in his 33rd consecutive event.
More than 50 schools across the country registered for this year's event with some 1100 students coming together to complete the gruelling course.
Bicycle Network general manager events Rebecca Lane said the Great Victorian Bike Ride was a hub for people from all walks of life.
"The bike riders range from toddlers being towed in trailers to over 80 years of age," Lane said.
"Some will be very experienced cyclists while others will be saddling up for their first Great Victorian Bike Ride … they will stretch along the road for up to 50 kms each day."
Riders will be on roads after leaving campsites in designated towns along the route and most will arrive between noon and 5pm that same day at their next campsite.
Lane asked road users to be mindful of the extra bike riders in their local areas.
"Bicycle Network is working with local authorities including councils and Victoria Police to implement a number of changes to traffic conditions to minimise the risks for all road users."
"With more than 3000 bike riders, including over 1100 school students taking part in the event we do ask other road users to plan ahead and allow extra time if they need to travel on the route."
It has been five years since the ride last visited Gippsland.
Bicycle Network, along with the Victoria Police, VicRoads and local councils have asked local road users to be aware of the increase in bike traffic, changed traffic conditions and extended travel times.