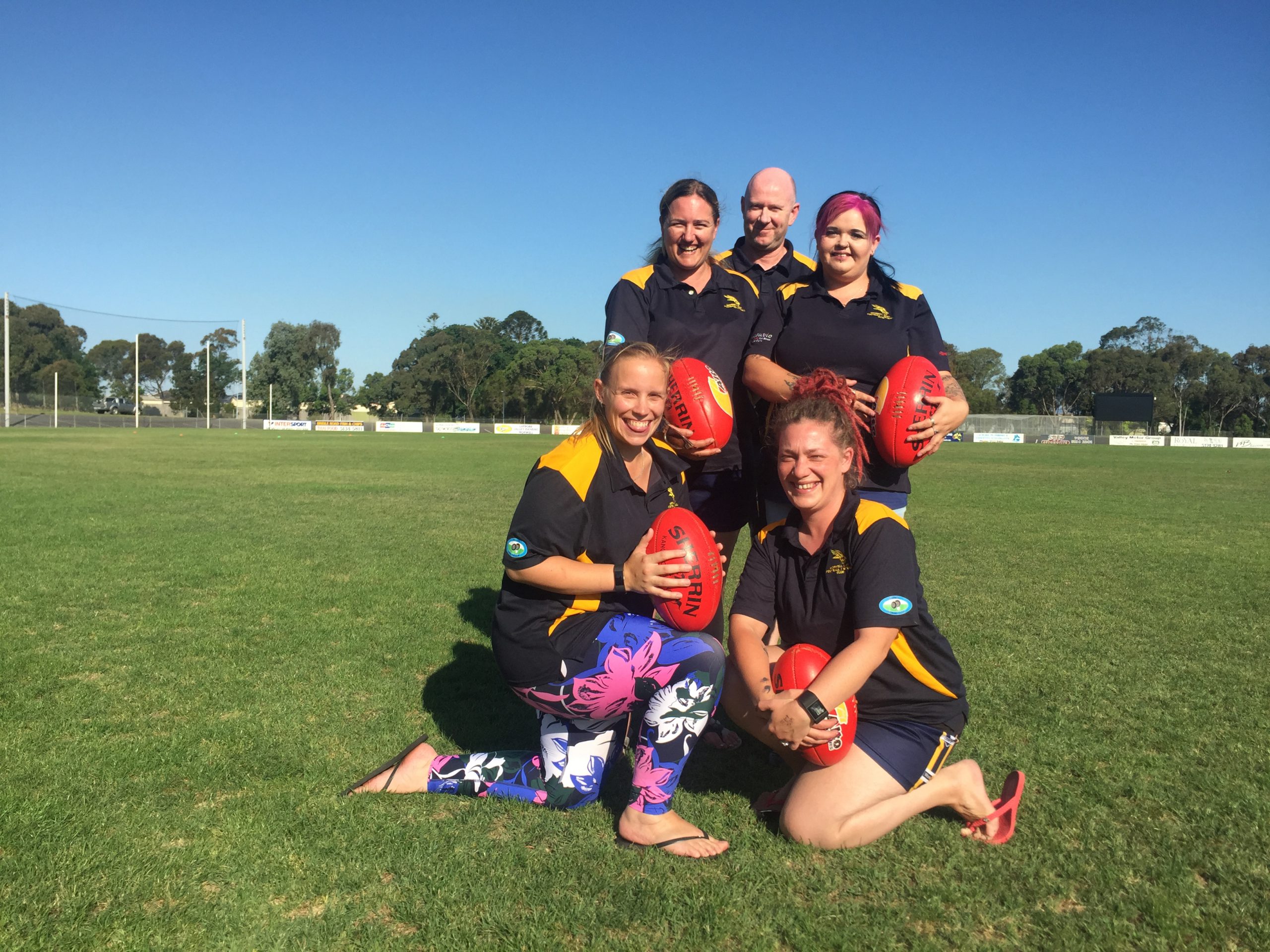 FOOTBALL
The Morwell East Football Club is on the hunt for a coach to take charge of the Hawks' women's side for the 2018 season.
The team, which formed earlier this year and played in the South Eastern Development League, hoped a local women's league would be formed and serve as a new home for the enthusiastic bunch.
Morwell East committee representative and Hawks player Brooke Mawson said the women's squad had "gelled really well" in its debut season.
"It'll be really good once we're together again, we just started to get along so well and then the season ended, so hopefully we can get a few of the younger girls to come and play as well," Mawson said.
Morwell East president Dave Evans said the side had all the passion and commitment needed to make a go of it in season 2018 but had one thing missing.
"We've started this thing and we'd be reluctant not to continue at all," Evans said.
"We haven't got a coach yet … they need someone to help out so let's find them a coach."
Evans said he had made several approaches to potential coaches to no avail.
"For whoever ends up coaching the side, it'll be a great challenge … this challenge is something that should be taken on.
"Because these girls are so raw, they need someone that can really them and we need an experienced coach.
"We need a coach that likes the challenge of seeing people develop through the season."
Evans also said he was buoyed by the growth of women's football in recent times and hoped it would filter through to a local level.
"Women's football is going so well … we'll get this happening and it's pretty exciting that women's footy has taken off," he said.
"For any girls that want to come down, we're a good, family-friendly club and anyone is more than welcome to come down and join in."
Training for anyone interested in joining the Morwell East women's side will be held on Tuesday, January 16 from 6pm-7.30pm with a barbecue to follow.
For more information or to join the Morwell East women's football side, phone Dave Evans on 0400 731 351.