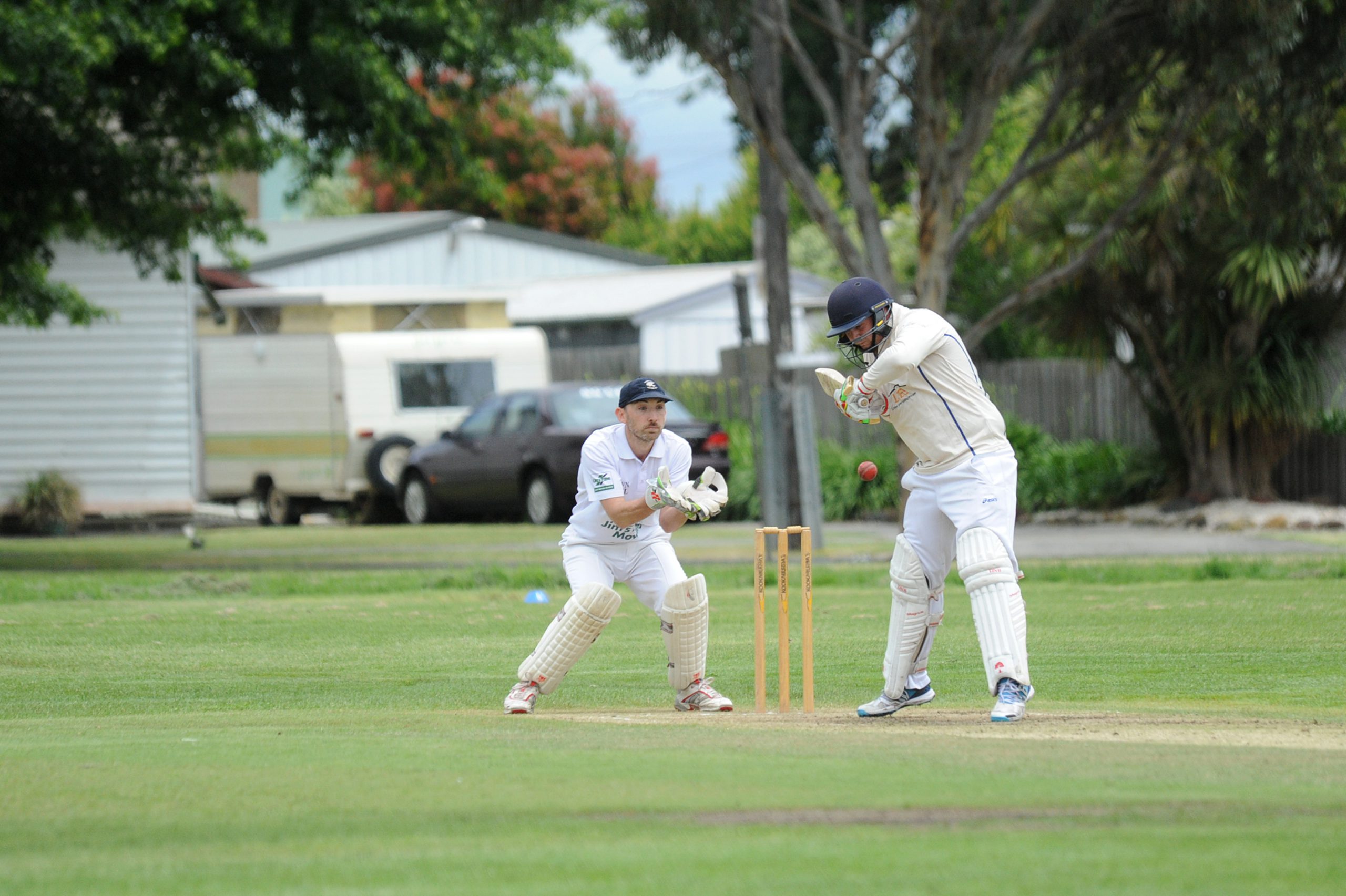 CRICKET
TDCA
The TDCA reverts to one-day action this weekend with Toongabbie and Glengarry tipping off proceedings on Saturday when second plays fifth.

Toongabbie is poised in second spot on the ladder and heads into round seven with fresh legs after enjoying the bye, but 2016/17 runner-up Glengarry will provide stern opposition.
The Magpies made a meal out of a winless Traralgon West in round six and were relentless on their way to the win, bundling the Eagles out for a paltry 71 in the opener.
Cam Graham and Adam Brady shared the bowling honours with three wickets each while Richard Watson snagged two and Max Merton one.
There was no mercy in defence and Glengarry batted its way to an emphatic victory at 6/267.
Openers Sam Marks and Frank Marks were unstoppable in the early stages, pairing up to win the game with a mammoth partnership of 147 before Frank holed out on 77.
Sam (105) went on to enjoy a day out and recorded his first century for the season.
When the sides met in round nine last season Glengarry cruised to victory in the 39th over with just two wickets down.
Franks Marks top-scored with 74 not out and Paul Henry finished on 72 not out.
This weekend's game will be played on Saturday at Toongabbie Recreation Reserve from 11.45am.
Ex Students v Imperials
Defending premier Ex Students will look to continue its run towards a second consecutive flag this weekend when it hosts Imperials at Traralgon Recreation Reserve.
The Sharks resumed their rightful spot at the top of the TDCA ladder at the weekend with a win over Centrals while Imperials were on the wrong end of the upset of the round against Rovers.
Ex Students were challenged by ninth-placed Centrals in round six, putting on 167 before defending well to avoid an upset.
Lee Stockdale again proved his worth with a top knock of 47 while Ric Battista (37), Matt Robertson (23) and Jordy Gilmore (23) were also handy.
Imperials stuttered in their round six fixture and failed to defend its total of 147 to hand Rovers its first win of season 2017/18.
The sides last met in round nine last season when a first innings effort of 173 by Ex Students was enough to see them over the line.
Rob Voss top-scored for Ex Students with 62 while Nathanael Campbell's three-wicket haul was the best for the Imperials bowlers.
This weekend's game will be played on Saturday at Traralgon Recreation Reserve from 11.45am.
CATS v Traralgon West
Traralgon West will look for its first win of the season this weekend when it travels to take on CATS in round seven.
West was up against it in round six and was sent packing by 2016/17 runner-up Glengarry after putting on a measly 71 in the first innings.
CATS suffered a similar fate in its round seven encounter with Churchill and struggled to make an impact in defence, managing just 84.
Evan Sheekey provided some fight at number 10 and top-scored for CATS with 39.
When the sides last met in round nine last season, CATS batted first and was relentless in attack, stacking on 232 before declaring with six wickets in hand.
Ben Julin was huge for CATS in the victory and notched 122 while Tim Derham recorded an unbeaten 57.
This weekend's game will be played on Sunday at John Black Oval from 11.45am in a special fixture to remember CATS and Traralgon West player Blair Turnbull.
Gormandale v Centrals
Gormandale and Centrals head into this weekend's round seven fixture eager to record a win after both endured losses in round six.
Gormandale was no match for MTY Raiders and responded poorly to the target of 158, managing just 63.
Centrals showed well against defending premier Ex Students at the weekend but fell 33 runs short of the total in reply.
When the sides met in round nine last season, Centrals romped to the win eclipsing the target of 128 with ease in the 28th over.
Brenton Ould was the best of the Centrals batsmen and notched an unbeaten 53 while Corey Pollard (36) and Ji Eccles (24) were also handy.
This weekend's game will be played on Saturday at Stoddart Oval from 11.45am.
Churchill v MTY Raiders
Churchill and MTY Raiders feature in the game of the round this weekend when fourth plays third at George Cain Oval.
Churchill cruised to a win in round six against CATS, putting on 153 in the opener before the home side managed just 84 in response.
Chris Williams top-scored for Churchill with 44 while Brendan Mason (27) and Ben Kearns (26) were also handy.
Raiders weren't troubled against Gormandale in round six and defended with ease to see the Tigers all out for 63.
When the sides met in round nine last season Churchill got the better of Raiders at Yinnar Reserve and put on 159 in the opener to put the game beyond reach.
This weekend's game will be held at George Cain Oval on Saturday from 11.45am.