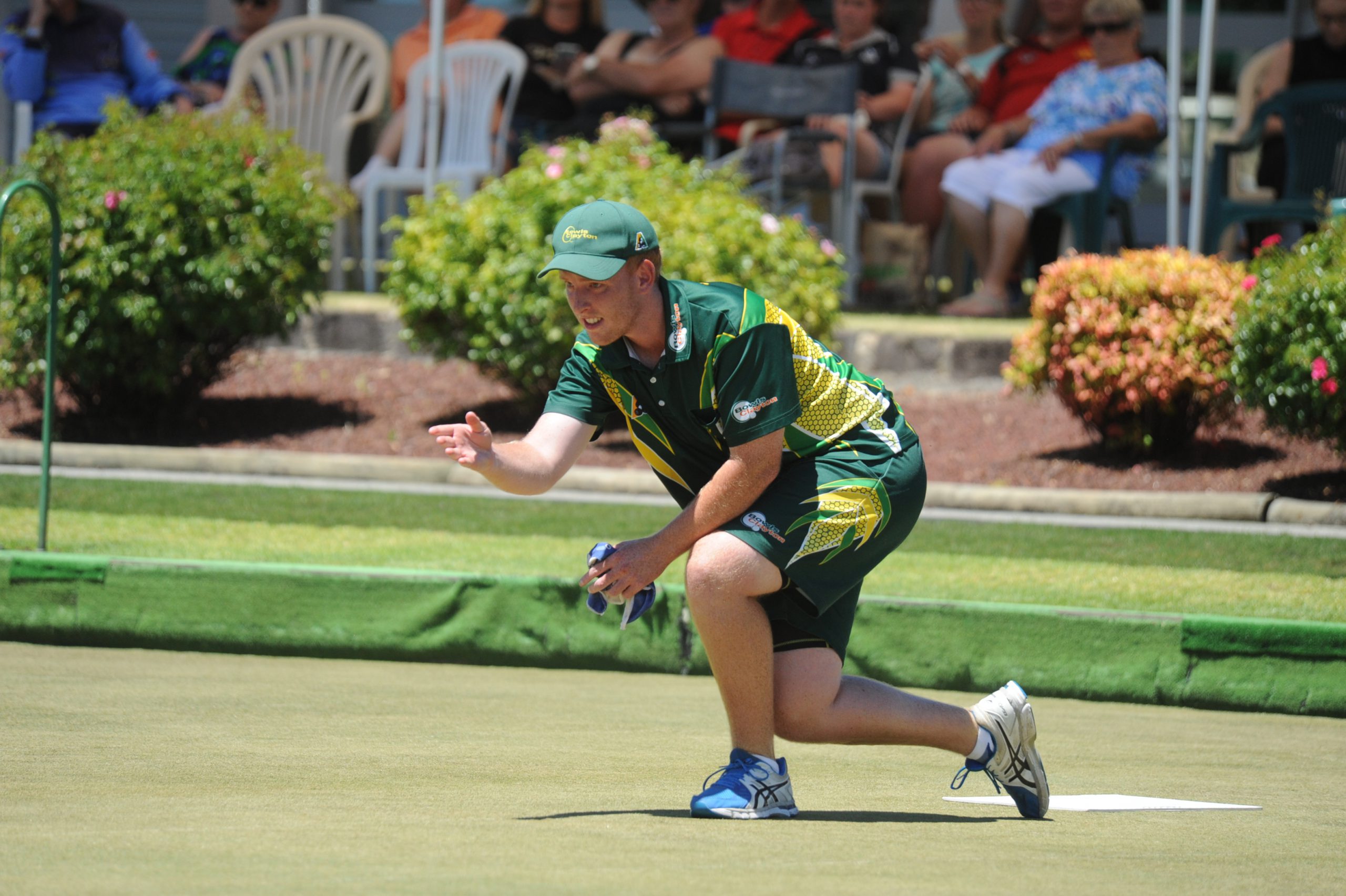 Clayton-based bowler Dylan Fisher clinched a narrow win in a nail-biting final at the Yallourn Classic Singles on Thursday.
Underdog from the start, a change in conditions helped Fisher work up from 11, while his opponent, Ben Twist, sat on a comfortable 21.
"I was pretty shocked [to win], I was sort of losing the whole game and pretty much the only time I was in front was the end of the game," the 23-year-old said.
"The wind got up half way through the game, which probably made [Twist] go off a bit, because he was playing really well and he went off and I was able to play a bit better.
"I just had to hang in there and things turned and they went my way."
The young bowlers certainly put on a show for the more-than-50 spectators who came to cheer them on despite the 37 degree heat.
Twist played impeccably for the first half, keeping Fisher on two for five ends at the beginning and then only letting him score incrementally.
Both players bowled with impressive precision, but Twist managed to knock Fisher away from the kitty with some powerful drives until the wind turned in the underdog's favour.
With Twist sitting on 24 and Fisher only on 18, things were not looking good for the Clayton representative.
Not ready to give up though, Fisher opened the end with a precision that Twist could not match for the remainder of the match.
Four nail-biting ends later, the Yallourn Classic Singles stalwart bowled his way to victory to take out the prestigious title for the first time.
A cool head under stress, Fisher said his trick in those tight situations was not to put too much pressure on himself.
"I was a little bit nervous those last couple of ends. I was sort of questioning myself a little bit what to do, but fortunately it went my way," Fisher said.
"I just got bowls close enough and he was a little bit off, that's just the way it goes.
"Bowls always throws something different at you…. and every game you play is different."
Twist said he'd played against Fisher a couple of times before, including playing together in junior leagues, and said they were always friendly but also "fierce" on the green.
"[Fisher] is a great player and he's just won the Richmond Union Masters last week, so he is obviously in good form," Twist said.
"You can't really afford any lapses in concentration against someone like Dylan in the final."