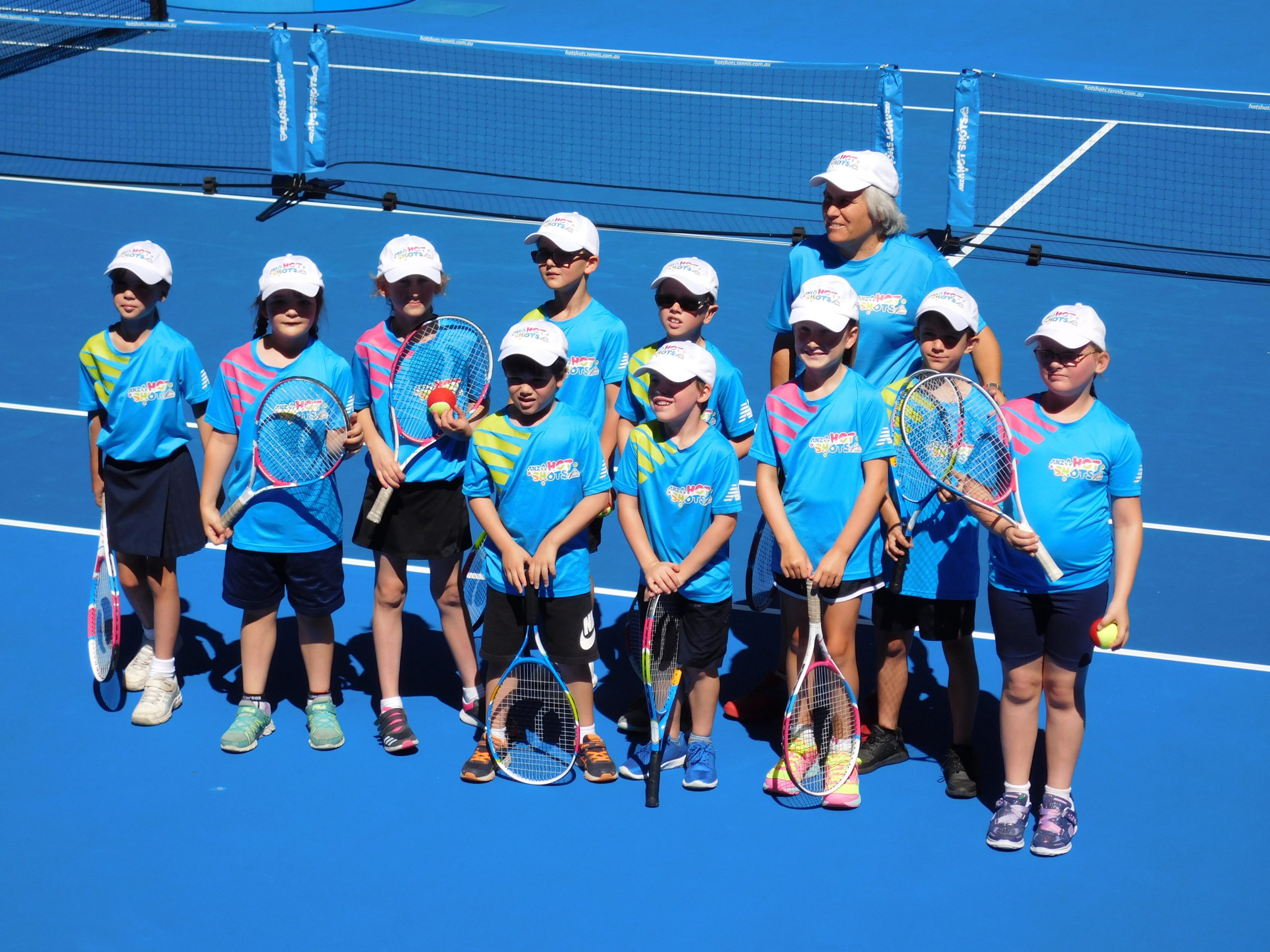 TENNIS
Ten lucky Tennis Hot Shots participants from the Latrobe Valley enjoyed the field trip of a lifetime at the weekend when they journeyed to Melbourne for a day at the Australian Open.
The budding tennis champions were granted special access to Margaret Court Arena where they took part in a Hot Shots session under the watchful eyes of local coaches Glen and Sally Kirstine.
The young members from Churchill, Morwell, Pax Hill and Trafalgar tennis clubs were given the full star treatment as they walked onto court through the hall of fame surrounded by photos of their tennis heroes.
With the crowd at Margaret Court Arena building, Hot Shots coach Sally Kirstine said the young aces were "so excited" to play on such a grand stage.
"The kids were just so excited … when we got on court they just stared up into the crowd, not really knowing what to make of it all," Kirstine said.
After their session on Margaret Court Arena the participants used their free ground passes to watch main-draw matches across Melbourne Park.
Larni from Pax Hill and Justyce from Trafalgar were also treated to a once-in-a-lifetime opportunity.
"Larni and Justyce [got the] chance to toss the coin for the players at the commencement of the match on Margaret Court Arena," Sally said.
"Hopefully we get the opportunity again next year to take the kids – I would love to take more."
The Hot Shots program is a fun way for kids to learn how to play tennis.
Aimed at children between four and 12 years of age, modifications are made to the balls, court size, racquets and nets to help young children learn the game.
For more information or to organise a free Hot Shots session, phone Glen on 0408 762 679 or Sally on 0403 282 630.