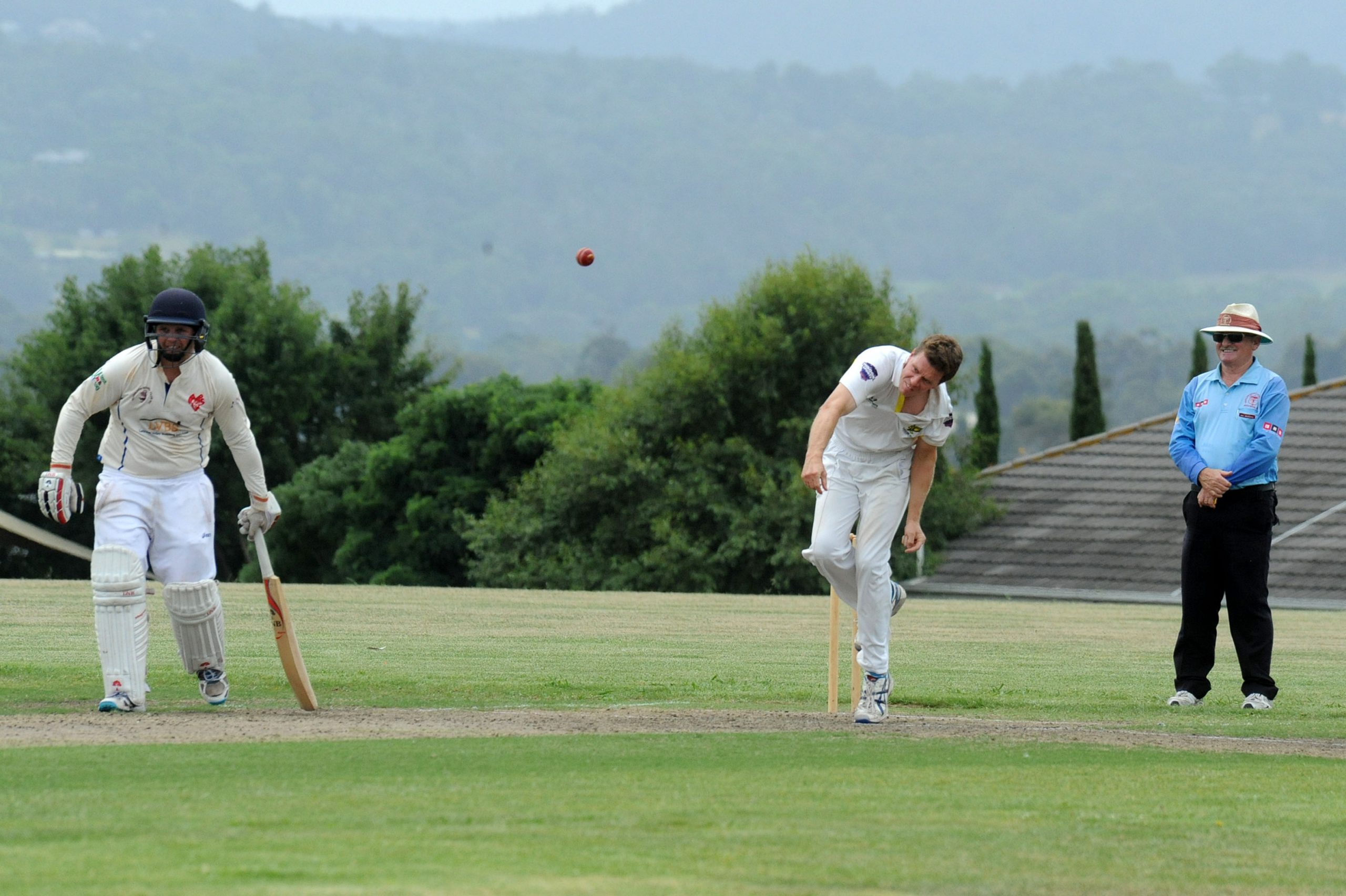 CRICKET
TDCA
The woes continue for Traralgon West in the Traralgon and District Association's A grade competition after another forgettable effort on day one against Imperials.
Tim Fitch (24) was the only player to make it past the 20-run mark for West, while opener Nilantha Thillekarathna's 17 was the next best. All others failed to reach double digits.
Joel Randall led the way for Imperials with ball in hand and took 4/17 from seven overs including four maidens while Mitchell Bulmer and Nathanael Campbell nabbed three each.
Despite the loss of opener Ryan Morley in the early stages of the run chase, Imperials batted steadily and declared at 8/182 in the 35th over.
Brett Chapman recorded his first century for the year and finished with 111 to take his season tally to 518 and average 57.6 to put him at the top of the A grade run-scorers' list.
James Griffiths and Greg Stephens will front for West when play resumes at St Paul's on Saturday and will need to hold their post to restore any hope for the Eagles.
Day two will tip off from noon.
Gormandale v Ex Students
Gormandale could well be on track to provide the upset of the round this weekend when play resumes against powerhouse Ex Students.
In seventh spot on the TDCA A grade ladder, Gormandale was tasked with batting first on day one and made the most of the challenge.
Despite the losses of Chris Lehner (19), Adrian Burgiel (0) and Conor Little (7), the Tigers steadied through Jefferson Daniel, who came in at number four and added 33.
Shaun Barbour (36) came in and helped salvage the Gormandale innings to take his side to a respectable total of 166.
In reply, the Sharks suffered an early blow when Matt Robertson was run out for a duck.
James Pryde (22) and Lee Stockdale (24 not out) helped steady for Ex Students to see them stand at 4/60 at stumps.
Rick Battista has amassed 375 runs so far this season and will again be a weapon for Ex Students at number seven when day two gets underway on Saturday at Stoddart Oval from noon.
Glengarry v MTY Raiders
Raiders find themselves at the top of the TDCA table and in a commanding position against Glengarry ahead of day two in round 10 action.
The away side won the toss and elected to bat in a decision that paid dividends.
Michael Higgins and Mark Andrews enjoyed a 51-run partnership before the former became the first of five victims for Raiders' bowler Adam Brady.
Brad Knowles batted his way to equal third position on the TDCA runs board with an impressive 70 to take his total to 375 – placing him alongside Ex Students' Rick Battista.
Jason MacFarlane made his first half-century of the season and finished on 55 while Liam Maynard chipped in 33 to help Raiders to an imposing total of 247.
Play resumes on Saturday from noon at Fred King Oval.
Churchill v Rovers
Churchill utilised its home ground advantage to full effect on the weekend when it played hostile host to Rovers.
The home side was unrelenting in the opener and allowed the luckless Rovers just 75 runs.
With 4/12 from four overs, Brendan Mason was the giant-slayer for Churchill, while Ryan Ayres (3/31) and Ryan Harvey (2/4) were also handy.
It took the Cougars just 23 overs to eclipse the target with ease and declare at 5/161.
Rovers are at the crease again and will fight to avoid outright defeat when play resumes at 3/49 on Saturday from noon at George Cain Oval.
Toongabbie v Centrals
Toongabbie was sent into bat on Saturday against Centrals and rose to the occasion, putting on 162 thanks to the efforts of Ji Eccles (53) and Tom Shippen (50).
Lachlan Patterson did his best to contain the Toongabbie attack and finished with 4/50 while Josh Stacey helped out with a handy 3/20.
In a lacklustre start to the run chase, Centrals endured a top order capitulation and stand at 3/15 after Heath Canny and Sam Gray fell for one and a duck, respectively, and Lachlan Patterson for three.
Day two of play kicks off on Saturday from noon at Toongabbie Recreation Reserve.